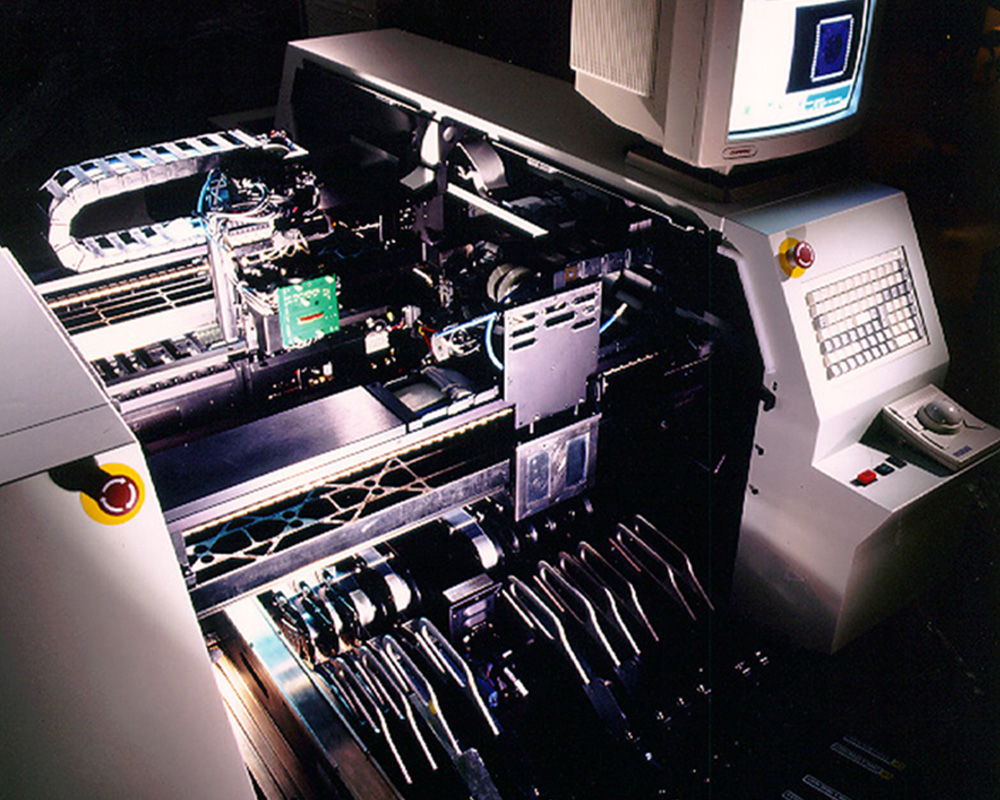 John E. Pomeroy assumes temporary presidency and CEO of both Universal & Dover Technologies Inc.
Gerhard Meese becomes Universal's seventh President, drives significant growth at the company
Universal receives patent for "Advanced Digital Motion Control," allowing multiple acceleration, deceleration, and velocity rates for Surface Mount placement.
SMT/TAB Bonder with the first application of platform concept shipped to Apple Computer.
GSM1™ machine produced and shipped to Motorola, TX who chooses platform for their advanced manufacturing technologies; GSM1 acceptance proven by installation at 33 customer sites.
GSM2™, dual beam configuration and Dual Head 8 family of Insertion Mount equipment is launched
APAS Division ships first GSMxs™ high-accuracy placement machine to Hewlett Packard, Fort Collins, CO.