ADVANCED TECHNOLOGY ASSEMBLY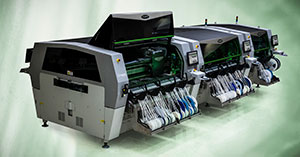 Optimize your existing and emerging technology assembly challenges to bring quality products to market in volume faster.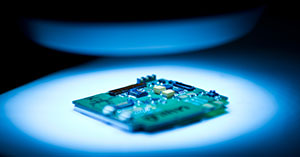 Leverage exclusive expertise and specialized analytical tools to identify and decisively address production and field failures.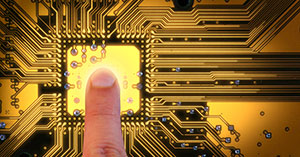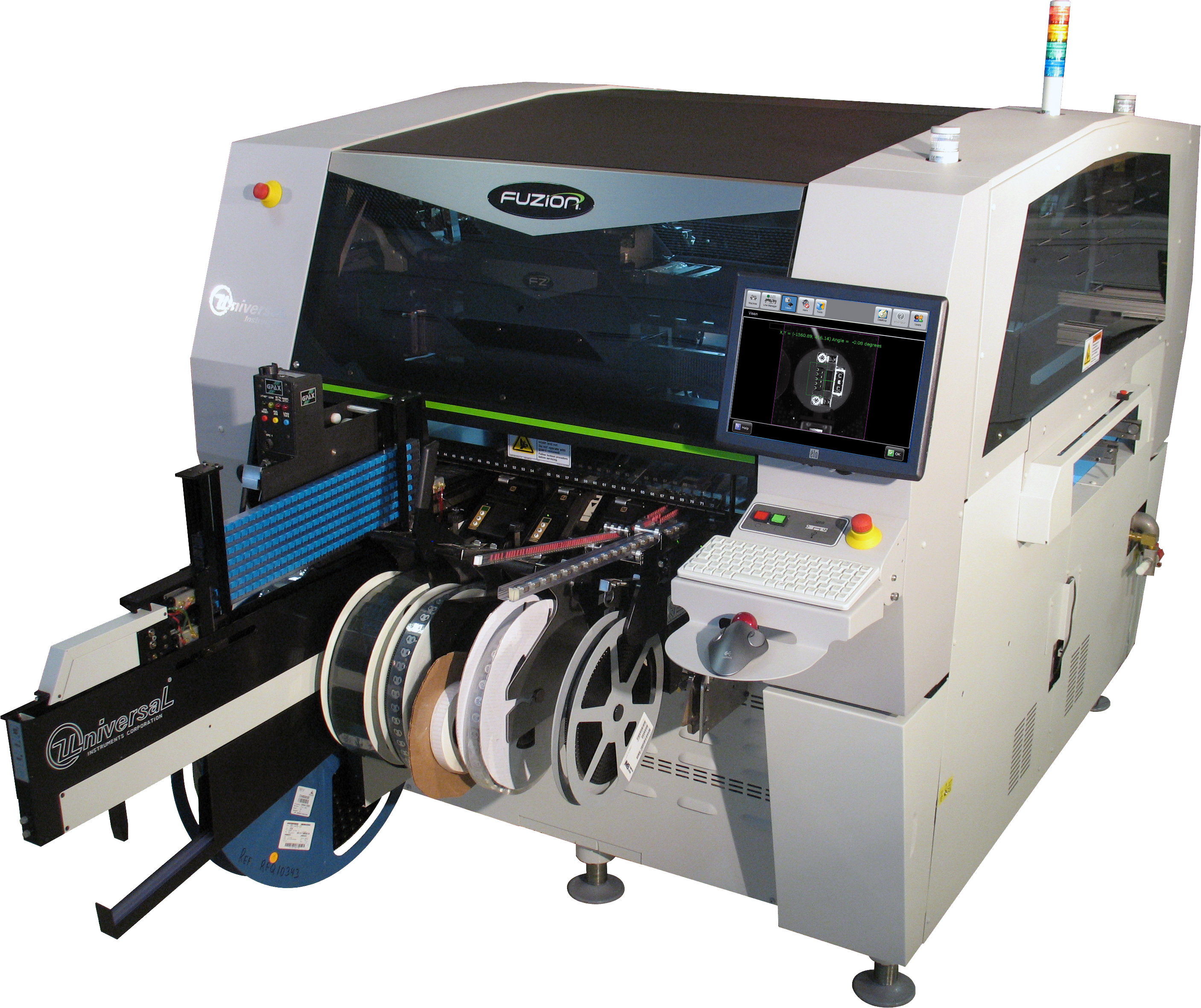 Benefit from the APL's partnership with the industry's leaders, generating fast-paced research and reports on leading-edge materials and processes.

In today's high-tech industries, knowledge makes the difference. Universal Instruments' Advanced Process Laboratory (APL) leverages extensive process and materials expertise to address current and next-generation technology challenges and maximize competitive advantage. The APL offers comprehensive research, analytical and advanced assembly services which enable manufacturers to realize rapid product introduction, maximize yield and optimize reliability. The APL also plays a leading role in the greater electronics community, organizing research consortia, and building partnerships with academic and industry experts to identify and develop new and emerging technologies – those that will take electronic assembly far into the future.
Advanced Technology Assembly
From prototyping to volume production
Bring challenging new products from concept to reality
Reduce time-to-market and cost of NPI
Improve competitive positioning of current products
Analytical Services
Minimize costly re-work
Maximize yields and field reliability
Secure your brand reputation and improve your bottom line
Mitigate/eliminate failures, from component-level to box build
AREA Consortium
Maximize your research investment through collaboration with industry leaders
Establish a leadership position through research of new and emerging technologies
Reduce development/ implementation time, costs, and resources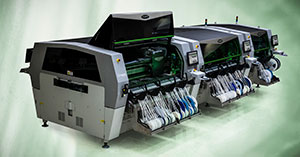 ADVANCED TECHNOLOGY ASSEMBLY
Assembly process performance is crucial to profitability and market reputation. Whether you're looking to refine your current processes or effectively integrate new products, Universal's APL will implement the best possible design, development and volume production solution for your specific challenges. Let us build it for you!
Next-generation applications, like Flip Chip, SiP, and PoP? No problem. Our experts will maximize efficiency, throughput, yield, and quality, ensuring you meet your targets and quickly and consistently bring quality products to market.
State-of-the-art, in-house production lines to build a full range of complex products
Prototyping and development, first article build, NPI, volume production
Optimized assembly solutions (design, materials, process, pioneering equipment technology) for new and existing products
Design for Manufacture (DfM) and Design for Reliability (DfR)
Valuable for OEMs, CEMs, suppliers, end-use consumers
Process transfer, on-site integration, training
On-site process audits and support, including startup
Hidden Toggle
Your content goes here. Edit or remove this text inline or in the module Content settings. You can also style every aspect of this content in the module Design settings and even apply custom CSS to this text in the module Advanced settings.
ADVANCED TECHNOLOGY ASSEMBLY SERVICES
With wide-ranging process expertise and equipment capability, the APL provides solutions for all assembly challenges.
Prototyping
Product & PCB Design Assistance
Process Development
Applications Review
Materials & Components Review & Selection
First Article Build & Proof of Concept Runs
NPI
Equipment Definition
Process Formalization
Design for Manufacturability & Design for Reliability
Process Implementation at Manufacturing Site
Reliability Testing
Process Optimization
Product Qualifications
Low-Rate Mfg
Process Scale-Up
Incremental Production
Failure Analysis
Process & Materials Optimization
Yield & Reliability Recommendations
Capacity Increase
Global Scalability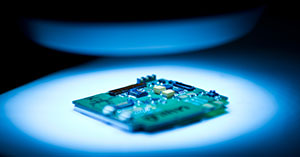 Your response to production or field failures is critical to your business. Reacting swiftly and decisively secures your reputation and resolves issues that will otherwise destroy profitability. But to achieve it, you must locate and rectify the root cause immediately – a big task when you are working with the most advanced components, materials, and processes. You need specialized tools to examine cost-sensitive assemblies and the expertise to correctly interpret the results.
Universal's APL Analytical Services provide all that and more with precision analytical tools and a team of experts whose collective knowledge spans the full range of leading-edge packaging and assembly technologies.
Valuable for OEMs, CEMs, suppliers, end-use consumers
Root cause failure analysis (component packaging, second-level interconnect, handling, final assembly)
Materials evaluation (conformance, composition)
Reliability test (mechanical, environmental, vibration, shock)

Leveraging knowledge gained from our process, materials, and reliability research
Detailed technical reports to support findings
Hidden Toggle
Your content goes here. Edit or remove this text inline or in the module Content settings. You can also style every aspect of this content in the module Design settings and even apply custom CSS to this text in the module Advanced settings.
ANALYTICAL SERVICES
APL Analytical Services will enable you to react decisively and resolve your production or field failures.
RESOURCES
Failure Analysis Services
From die-level to enclosure-level; Provide evidence to support product liability cases or vendor returns
From silicon-level to product-level analysis
Level 0 – Silicon-level
Level 1 – Package(component)-level
Level 2 – Assembly-level (solder/pickand-place/reflow)
Level 3 – Product-level
Level 4 – Reliability
Field failures root cause determination
Post-assembly process recommendations based upon our extensive manufacturing experience
EOS (electrical overstress)/ESD (electrostatic discharge) die failures
Component chemical and mechanical decapsulation
Supplier Quality Testing
Validate your supply chain to meet your requirements
Package quality: solderability, plating, design
Mechanical testing: drop, shock, vibration
Environmental testing
Circuit board quality: design, fabrication, hole wall
IPC-A-610 inspection
IPC-A-600/IPC-6012/IPC-6013 inspection (PCB fab)
Solder paste/flux testing & qualification
Ion chromatography, ion contamination
Contamination/residue analysis
Thermal analysis: DSC, TGA, DMA, TMA
Acoustic microscopy and infrared spectroscopy
Reliability/Endurance Testing
Measure performance versus governing standards (IPC, JEDEC, JIS); Achieve desired performance to reach critical metrics
ESS testing recommendations
Liquid to liquid
Air to air
Temperature/humidity/bias testing
Drop shock testing
CAF testing
SiR testing
Resistance monitoring
Electrochemical migration
Drop shock testing
Vibration testing
Dye penetration testing
Thermal cycling/shock testing ("time zero" prediction)
Mechanical pull/shear testing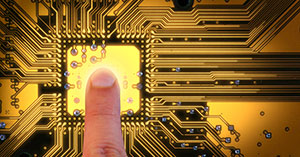 For more than two decades, Universal's Advanced Research in Electronics Assembly (AREA) Consortium has been focused on developing a fundamental, mechanistic understanding of the materials and processes utilized in electronics assembly, with a particular emphasis on maximizing assembly yields and long-term reliability. In the AREA Consortium, the experienced team of scientists from Universal's APL conducts fast-paced research and shares the results with more than 30 industry-leading member companies.
Each year, the APL chooses a set of relevant projects on new and emerging technologies based on consultation with consortium members, as well as other industry and academic researchers. The APL then conducts analytical and experimental research on these topics in order to generate applicable knowledge for specific product development and manufacturing processes.
Partnering with over 30 leading electronics industry companies to identify and develop new and emerging technologies
Focused on materials, reliability, and process research
Research is member-driven and executed by the APL staff
PhD/Masters-educated staff with diverse backgrounds across Mechanical, Chemical, Materials Engineering disciplines
Vertical research program (design, manufacturing, characterization, reliability test, analysis, reporting)

Project findings delivered to consortium members at scheduled meetings and via website
Members have extended access to APL expertise and equipment
Hidden Toggle
Your content goes here. Edit or remove this text inline or in the module Content settings. You can also style every aspect of this content in the module Design settings and even apply custom CSS to this text in the module Advanced settings.
AREA CONSORTIUM – RECENT RESEARCH TOPICS
AREA research topics are continually refreshed through input from industrial member companies combined with insights from our staff scientists. Subjects encompass a broad range of materials, reliability and process topics.
RESOURCES
Materials
Alternative lead-free solder alloys
PCB laminate material behavior; pad cratering
Component underfills
Thermal interface materials
Conformal coatings
Reliability
Accelerated thermal cycling
Drop shock loading
Vibration (harmonic, random)
Constant current power cycling
Sulfur induced corrosion
Process
Solder paste printing
Component rework
Sintered silver die attach
Selected area laser reflow
Flexible substrate joining
Design
System-in-Package configurations
Thermal interface loading
Mixed VIPPO array soldering impact
2.5D & 3D packaging interposers
David Vicari
Director, Advanced Process Lab
Universal Instruments
33 Broome Corporate Parkway
Conklin, NY 13748
Phone: +1 607.779.5151
vicari@uic.com
Jim Wilcox
Manager, AREA Consortium
Universal Instruments
33 Broome Corporate Parkway
Conklin, NY 13748
Phone: +1 607.779.5077
jim.wilcox@uic.com