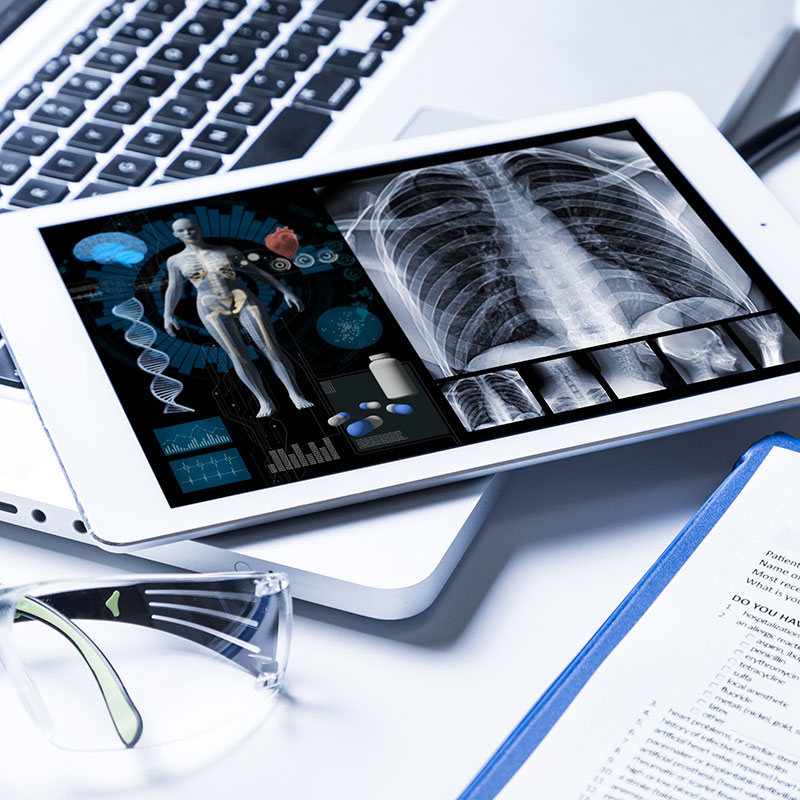 Medical
Mission-critical medical products demand the highest in manufacturing yields and reliability, and typically require detailed process validation and manufacturing traceability. Assembly of these products can be very challenging and involve refined next-generation processes, considering some are as small as microscopic implantables. Success lies in a robust process, a robust material set and a robust and intelligent automation solution that keeps time-to-market and qualification costs to a minimum.
Universal has enjoyed a long history in these markets, building a variety of sophisticated products while building a loyal customer base along the way. Through these long-standing partnerships, we established FDA-certified processes and applications. Our world-renowned, in-house Advanced Process Laboratory has played an important role in many commercially successful medical breakthroughs as well. This means you can rely on our experience when it's too critical to fail.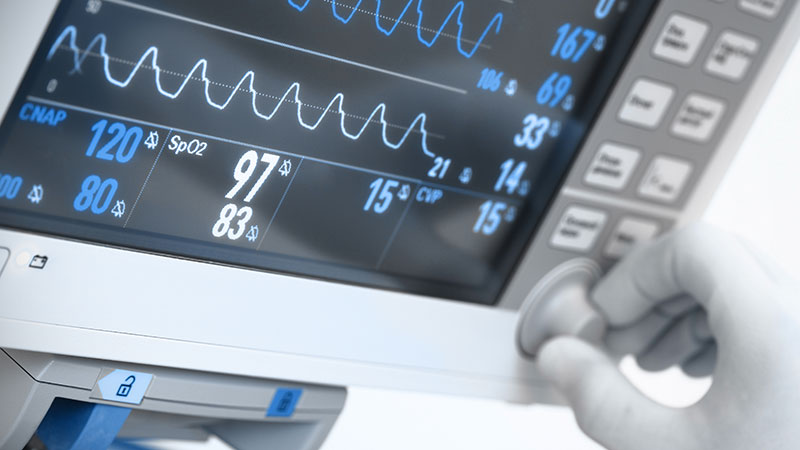 Sensors (blood pressure, glucose)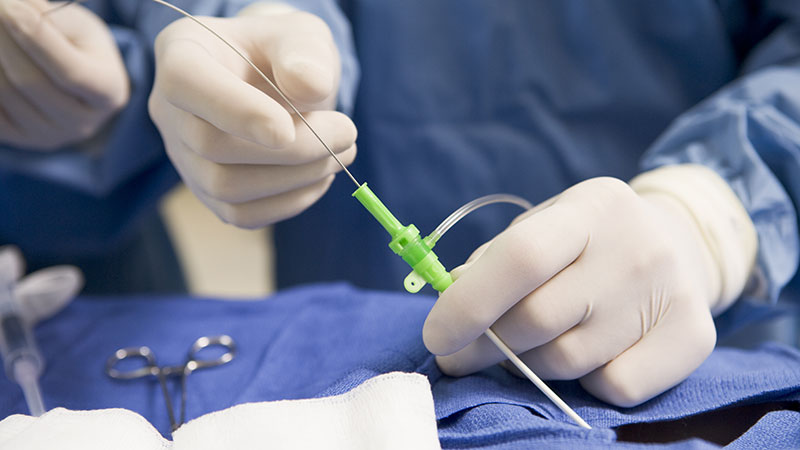 Heart Catheters
MRI
Ultrasound
Robotic Arms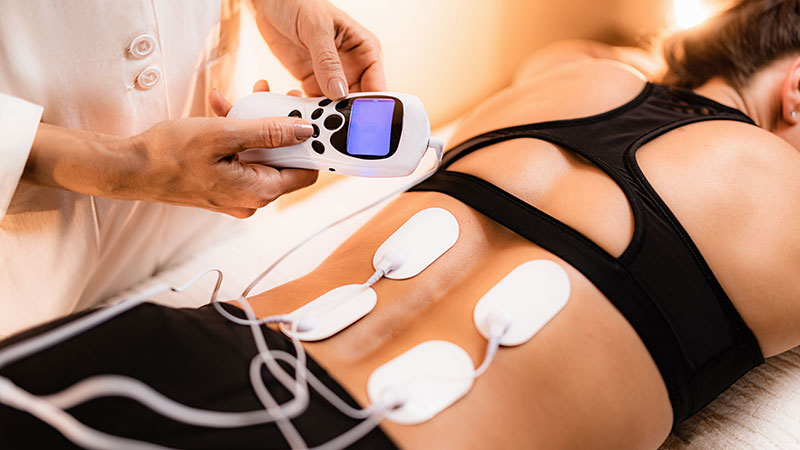 Hidden Toggle
Your content goes here. Edit or remove this text inline or in the module Content settings. You can also style every aspect of this content in the module Design settings and even apply custom CSS to this text in the module Advanced settings.
MEDICAL MARKET APPLICATIONS
RESOURCES
Server/Network
High-part count die-to-substrate flip chip
High-part count die on PoP
High-part count die on wafer CoWoS
Odd-form Pin-through-hole assembly
High-density press-fit connector automation
DIMM memory module automation
Large PCB server board SMT assembly
SSD e-cap form/cut & insert
Multifunction SMT (interposers, antennae, shields)
Semiconductor Heterogeneous Integration
FO-WLP, FOWLP
Die on Flex
Embedded die
Hot bar bonding
Selective laser soldering
Panel Module Assembly
PCB High-Changeover SMT & NPI
Multi-die flip chip
IGBT die on substrate assembly
IGBT module assembly
MEMS sensor module assembly
Flex-flex or flex to PCB attach
High-Speed SMT LED placement
High-Accuracy LED placement (TAP)
LIDAR & MEMs module assembly
Process Development/NPI
Prototyping, first article build, volume production
Design for Manufacture (DfM) and Design for Reliability (DfR)
IPC Certified Testing Lab
FDA registered manufacturing facility
ITAR Compliant facility
Mobility & Wearables
High-part count die-to-substrate flip chip
High-part count die on PoP
High-part count die on wafer CoWoS
Odd-form Pin-through-hole assembly
High-density press-fit connector automation
DIMM memory module automation
Large PCB server board SMT assembly
SSD e-cap form/cut & insert
Multifunction SMT (interposers, antennae, shields)
Semiconductor Heterogeneous Integration
FO-WLP, FOWLP
Die on Flex
Embedded die
Hot bar bonding
Selective laser soldering
Panel Module Assembly
PCB High-Changeover SMT & NPI
Multi-die flip chip
IGBT die on substrate assembly
IGBT module assembly
MEMS sensor module assembly
Flex-flex or flex to PCB attach
High-Speed SMT LED placement
High-Accuracy LED placement (TAP)
LIDAR & MEMs module assembly
Process Development/NPI
Prototyping, first article build, volume production
Design for Manufacture (DfM) and Design for Reliability (DfR)
IPC Certified Testing Lab
FDA registered manufacturing facility
ITAR Compliant facility
Automotive
High-part count die-to-substrate flip chip
High-part count die on PoP
High-part count die on wafer CoWoS
Odd-form Pin-through-hole assembly
High-density press-fit connector automation
DIMM memory module automation
Large PCB server board SMT assembly
SSD e-cap form/cut & insert
Multifunction SMT (interposers, antennae, shields)
Semiconductor Heterogeneous Integration
FO-WLP, FOWLP
Die on Flex
Embedded die
Hot bar bonding
Selective laser soldering
Panel Module Assembly
PCB High-Changeover SMT & NPI
Multi-die flip chip
IGBT die on substrate assembly
IGBT module assembly
MEMS sensor module assembly
Flex-flex or flex to PCB attach
High-Speed SMT LED placement
High-Accuracy LED placement (TAP)
LIDAR & MEMs module assembly
Process Development/NPI
Prototyping, first article build, volume production
Design for Manufacture (DfM) and Design for Reliability (DfR)
IPC Certified Testing Lab
FDA registered manufacturing facility
ITAR Compliant facility
Medical
High-part count die-to-substrate flip chip
High-part count die on PoP
High-part count die on wafer CoWoS
Odd-form Pin-through-hole assembly
High-density press-fit connector automation
DIMM memory module automation
Large PCB server board SMT assembly
SSD e-cap form/cut & insert
Multifunction SMT (interposers, antennae, shields)
Semiconductor Heterogeneous Integration
FO-WLP, FOWLP
Die on Flex
Embedded die
Hot bar bonding
Selective laser soldering
Panel Module Assembly
PCB High-Changeover SMT & NPI
Multi-die flip chip
IGBT die on substrate assembly
IGBT module assembly
MEMS sensor module assembly
Flex-flex or flex to PCB attach
High-Speed SMT LED placement
High-Accuracy LED placement (TAP)
LIDAR & MEMs module assembly
Process Development/NPI
Prototyping, first article build, volume production
Design for Manufacture (DfM) and Design for Reliability (DfR)
IPC Certified Testing Lab
FDA registered manufacturing facility
ITAR Compliant facility
Mil/Aero
High-part count die-to-substrate flip chip
High-part count die on PoP
High-part count die on wafer CoWoS
Odd-form Pin-through-hole assembly
High-density press-fit connector automation
DIMM memory module automation
Large PCB server board SMT assembly
SSD e-cap form/cut & insert
Multifunction SMT (interposers, antennae, shields)
Semiconductor Heterogeneous Integration
FO-WLP, FOWLP
Die on Flex
Embedded die
Hot bar bonding
Selective laser soldering
Panel Module Assembly
PCB High-Changeover SMT & NPI
Multi-die flip chip
IGBT die on substrate assembly
IGBT module assembly
MEMS sensor module assembly
Flex-flex or flex to PCB attach
High-Speed SMT LED placement
High-Accuracy LED placement (TAP)
LIDAR & MEMs module assembly
Process Development/NPI
Prototyping, first article build, volume production
Design for Manufacture (DfM) and Design for Reliability (DfR)
IPC Certified Testing Lab
FDA registered manufacturing facility
ITAR Compliant facility
Industrial/IOT
High-part count die-to-substrate flip chip
High-part count die on PoP
High-part count die on wafer CoWoS
Odd-form Pin-through-hole assembly
High-density press-fit connector automation
DIMM memory module automation
Large PCB server board SMT assembly
SSD e-cap form/cut & insert
Multifunction SMT (interposers, antennae, shields)
Semiconductor Heterogeneous Integration
FO-WLP, FOWLP
Die on Flex
Embedded die
Hot bar bonding
Selective laser soldering
Panel Module Assembly
PCB High-Changeover SMT & NPI
Multi-die flip chip
IGBT die on substrate assembly
IGBT module assembly
MEMS sensor module assembly
Flex-flex or flex to PCB attach
High-Speed SMT LED placement
High-Accuracy LED placement (TAP)
LIDAR & MEMs module assembly
Process Development/NPI
Prototyping, first article build, volume production
Design for Manufacture (DfM) and Design for Reliability (DfR)
IPC Certified Testing Lab
FDA registered manufacturing facility
ITAR Compliant facility
Smart Agriculture
High-part count die-to-substrate flip chip
High-part count die on PoP
High-part count die on wafer CoWoS
Odd-form Pin-through-hole assembly
High-density press-fit connector automation
DIMM memory module automation
Large PCB server board SMT assembly
SSD e-cap form/cut & insert
Multifunction SMT (interposers, antennae, shields)
Semiconductor Heterogeneous Integration
FO-WLP, FOWLP
Die on Flex
Embedded die
Hot bar bonding
Selective laser soldering
Panel Module Assembly
PCB High-Changeover SMT & NPI
Multi-die flip chip
IGBT die on substrate assembly
IGBT module assembly
MEMS sensor module assembly
Flex-flex or flex to PCB attach
High-Speed SMT LED placement
High-Accuracy LED placement (TAP)
LIDAR & MEMs module assembly
Process Development/NPI
Prototyping, first article build, volume production
Design for Manufacture (DfM) and Design for Reliability (DfR)
IPC Certified Testing Lab
FDA registered manufacturing facility
ITAR Compliant facility
Renewable Energy
High-part count die-to-substrate flip chip
High-part count die on PoP
High-part count die on wafer CoWoS
Odd-form Pin-through-hole assembly
High-density press-fit connector automation
DIMM memory module automation
Large PCB server board SMT assembly
SSD e-cap form/cut & insert
Multifunction SMT (interposers, antennae, shields)
Semiconductor Heterogeneous Integration
FO-WLP, FOWLP
Die on Flex
Embedded die
Hot bar bonding
Selective laser soldering
Panel Module Assembly
PCB High-Changeover SMT & NPI
Multi-die flip chip
IGBT die on substrate assembly
IGBT module assembly
MEMS sensor module assembly
Flex-flex or flex to PCB attach
High-Speed SMT LED placement
High-Accuracy LED placement (TAP)
LIDAR & MEMs module assembly
Process Development/NPI
Prototyping, first article build, volume production
Design for Manufacture (DfM) and Design for Reliability (DfR)
IPC Certified Testing Lab
FDA registered manufacturing facility
ITAR Compliant facility
ADVANCED PACKAGING ASSEMBLY