FLEXBOND HOT BAR BONDING PLATFORM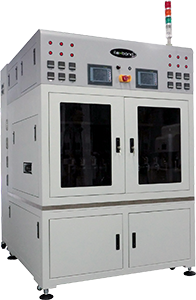 Flexbond™ is the ultimate flexible assembly cell for all forms of odd-form insertion and mechanical assembly operations, enabling automated assembly without dedicated hard-tooled systems.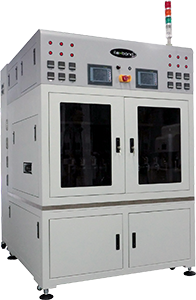 flexbond hot bar bonding PLATFORM
The Flexbond™ high-throughput hot bar bonding platform enables the first fully automated volume solution for advanced flex circuit and other hot bar interconnect applications. It combines with Universal Instruments' Fuzion® Platform for full-process integration, including flux transfer, high-accuracy placement and hot bar soldering.
These configurable solutions have been shown to provide 6X to 12X the throughput of traditional semi-automated assembly stations and more than twice that of alternative automated hot bar solutions while reducing floor space requirements by 80%. They also require significantly fewer machines and offer the lowest OPEX and $/cph/m2.
The first high-throughput automated hot bar bonding platform
Industry-best performance and a maximum bonding rate of 1800 UPH
Dual-zone parallel processing with up to 6 heads per zone, 12 heads total (4X alternative solutions)
Programmable, closed-loop temperature control ensures alignment with solder profiles
Under-board constant heat balances thermal load for flex-to-flex applications
Programmable pressure settings and high-accuracy management provide superior bonding control
Conveyor-style architecture with adjustable width adapts to range of applications


Temperature Control Accuracy

Pressure Control Accuracy

Machine Dimensions (W x D x H)
Flexbond Specifications

100 x 100mm (Min) to 500 x 350mm (Max)

Dual-zone: 3 or 6 heads per zone

High-fidelity pulse heat up to 600°C or constant heat up to 200°C

Constant heat up to 200°C