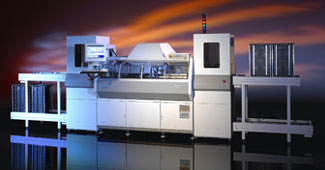 We have a diverse range of available equipment and peripherals in our inventory. Check back frequently, as this list is regularly updated.
REMANUFACTURED…
BETTER THAN USED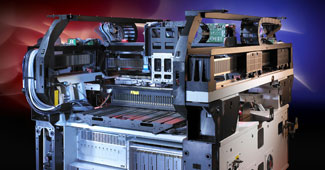 Universal-Certified remanufactured equipment from Broome Engineering provides numerous advantages over used equipment brokers.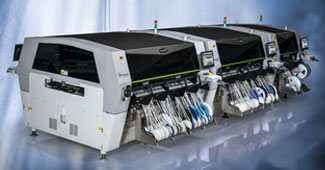 We're always looking to add to our inventory with qualified equipment. We can also help lower your capital expenditure with our trade-in programs.

A good second-user machine can solve your manufacturing challenges at lower-than-new cost, and will likely offer better performance and more capability for your money. Broome Engineering is a division of Universal Instruments that is dedicated to providing the highest quality electronics assembly equipment and accessories. Broome Engineering is the only source for Universal-Certified remanufactured equipment and is focused on delivering a lower cost alternative that preserves Universal's stringent quality standards and the benefits of buying new.
We buy and sell equipment – Make the best use of your budget and assets.
Trade-ins – Lower your capital expenditure and ease the end-of life transition.
Not simply refurbished, but comprehensively remanufactured – Ensure optimal equipment performance and longevity.
'Like-new' ownership experience – Take advantage of full documentation, parts and labor warranty, and installation and startup services.
Full solutions portfolio – We buy and sell surface mount, through-hole, and peripheral equipment.
Upgrades advantage – We are uniquely positioned to apply official manufacturer upgrades during remanufacture for extended capabilities and performance.
Genuine spare parts – Universal spare parts include a one-year warranty; a 24-hour support network; and online access for ordering, pricing, and availability.
Global maintenance infrastructure – Register for one of Universal's maintenance and support plans, with variable levels of coverage to choose from.
Training – Leverage our global state-of-the-art training facilities, staffed by expert trainers.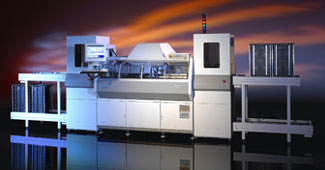 Broome Engineering is your one-stop source for the very best and highest quality second-user electronics assembly equipment. We have a large inventory of equipment and peripherals, which is continually changing as a result of our sales and acquisitions. If you don't find what you're looking for, please contact us to see if we can help you meet your needs.
Through-Hole
Surface Mount
Advanced Semiconductor Packaging
SM Heads. Cameras & Feeders
Miscellaneous Equipment
Hidden Toggle
Your content goes here. Edit or remove this text inline or in the module Content settings. You can also style every aspect of this content in the module Design settings and even apply custom CSS to this text in the module Advanced settings.
Details

VCD 8 Upgraded to 88HT

Radial 8XT Upgraded to 88HT
Inventory #
VCD 8 Upgraded to 88HT

Radial 8XT Upgraded to 88HT
Qty

VCD 8 Upgraded to 88HT

Radial 8XT Upgraded to 88HT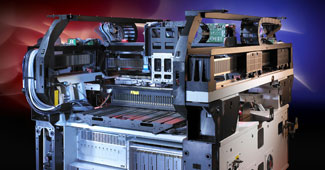 remanufactured.. better than used
When considering the purchase of used equipment, several factors relating to vendor performance should be evaluated. The purchaser should consider the warranty, spare parts availability, installation, training, factory support, machine documentation, upgrades, and technical support. Universal-Certified remanufactured equipment from Broome Engineering provides several advantages over used equipment brokers, including:
Full quality assurance process guarantees machine performance against original specifications
Machines upgraded to latest revision levels possible
Fully supported by Universal Instruments infrastructure
Remanufactured using original equipment manufacturer's parts and processes
Reduced downtime risk with remanufactured machine versus a used machine
Optional customer acceptance at factory prior to delivery and payment
Limited parts and labor warranty included with machine
The Remanufacturing Process:
Machines are torn down to frames and castings, discarding virtually every wearable part
Frames and covers are professionally cleaned and painted
Machine is re-assembled and upgraded with original parts and latest software revision
Typical part replacements: tooling, chains, spindles, nozzles, bearings, belts, clutches, cameras
Full quality assurance process that parallels a new machine ensures the performance meets or exceeds original specifications. The machine is then qualified as Universal-Certified.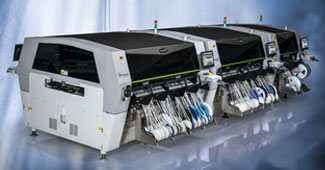 Broome Engineering can reduce the cost impact of a new assembly equipment purchase by offering top market value for your used equipment. Whether you'd like to sell your existing assets or work with us trade them in towards new equipment, we'll ease the end-of-life transition by packing your equipment and removing it from your facility.
Why sell your equipment to Broome Engineering?
Competitive prices
Free appraisals
Direct purchase or trade-ins on remanufactured or new equipment
De-installation
Shipping
We pay CASH, up-front for single machines, complete production lines, even entire plant liquidations:
Through-Hole
Surface Mount
Advanced Semiconductor Packaging
Other Miscellaneous Equipment
CONTACT BROOME ENGINEERING
Pat Donahue
Manager, Broome Engineering
Universal Instruments
33 Broome Corporate Parkway
Conklin, NY 13748
Office: +1 607.779.7707
Fax: +1 607.779.4994
donahuep@uic.com