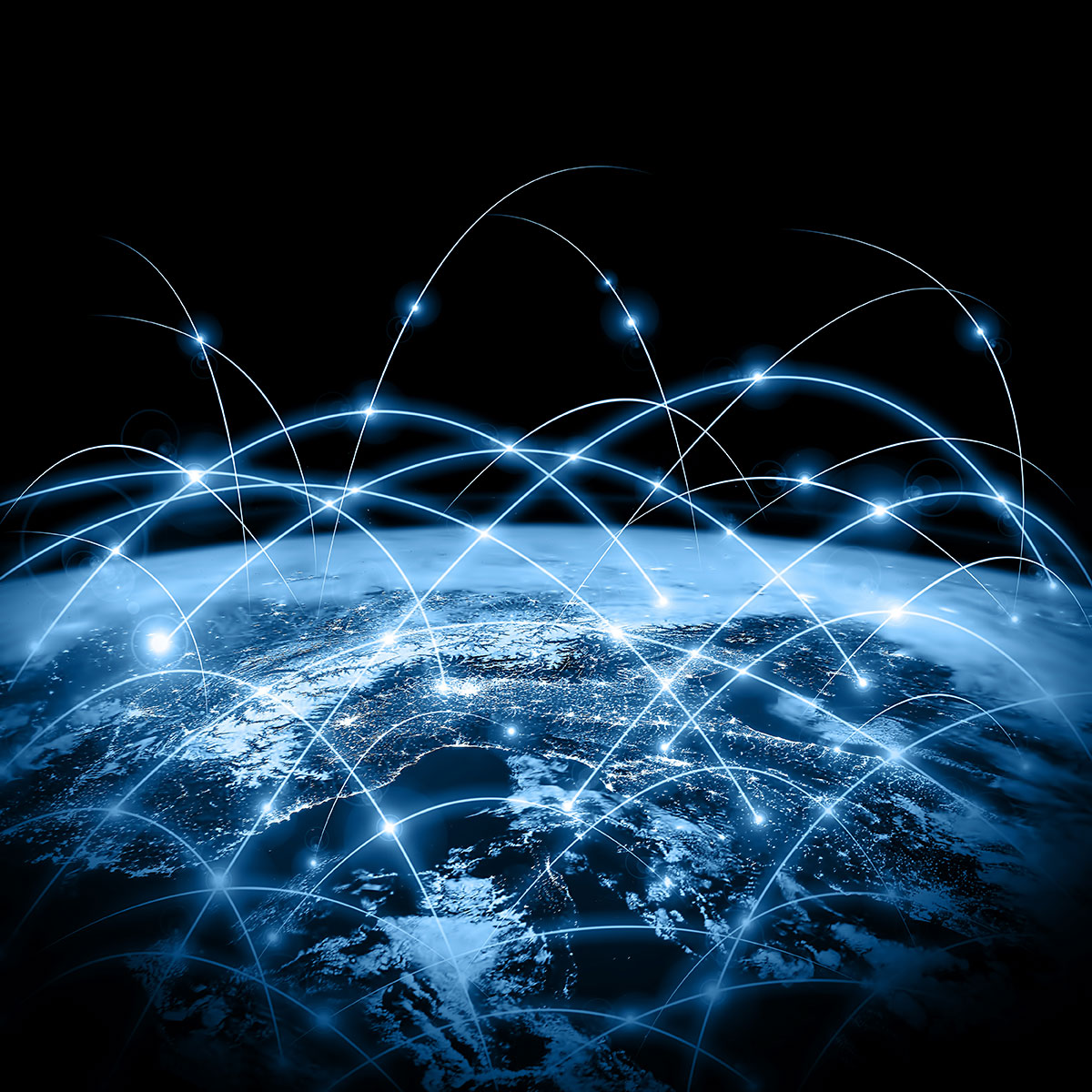 Server/network
A robust IT infrastructure is at the core of the networks on which we rely for communication, data transfer, and data storage. The internet switching, servers, and data storage products that comprise this infrastructure are always progressing to stay ahead of the technology curve. These products can task manufacturers with handling everything from small to very large substrates, while placing an assortment of components ranging from small passives to connectors and shields, as well as performing final assembly tasks for Solid State Drives (SSDs).
While these less conventional requirements can pose a problem for some assembly equipment suppliers, Universal's platform solutions have built a reputation on flexibility. With the largest board size capability and component range, as well and industry-leading multi-process capabilities, we provide infrastructure solutions that enable our worldwide customer base to deliver the data the world depends on.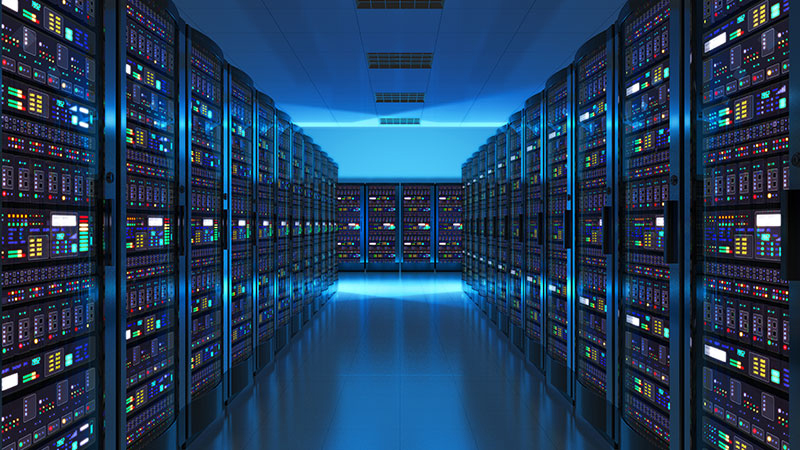 Large, high-density server boards
Routers
Switches
5G Transceivers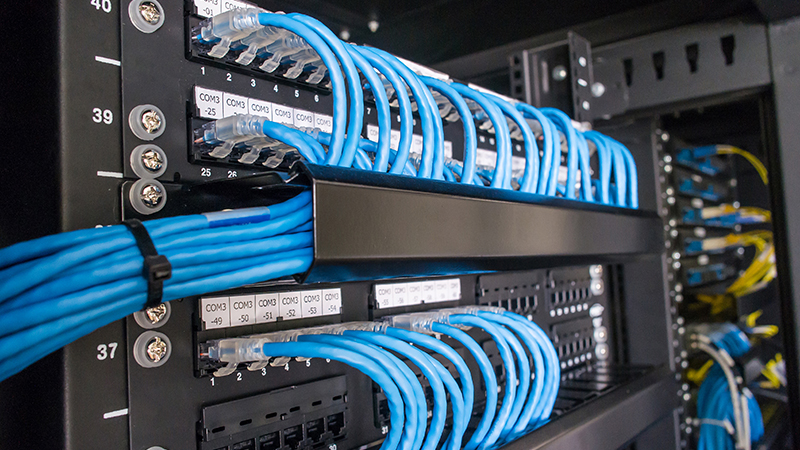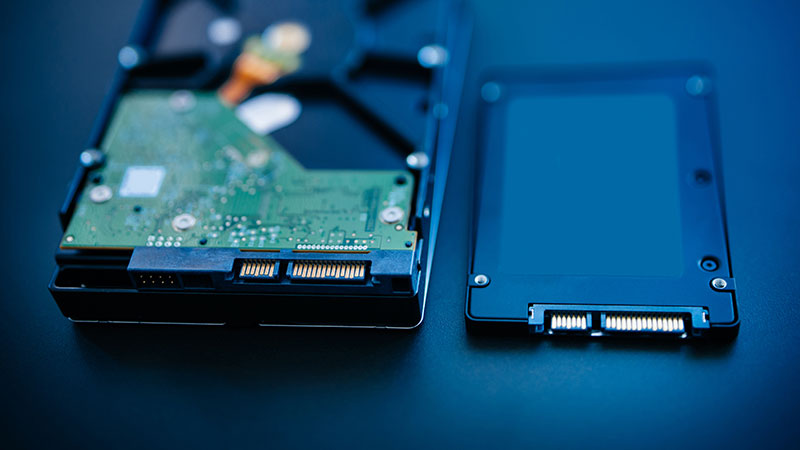 Single-Bit Cells (SLCs)
2-Bit Cells (MLCs)
3-Bit Cells (TLCs)
4-Bit Cells (QLCs)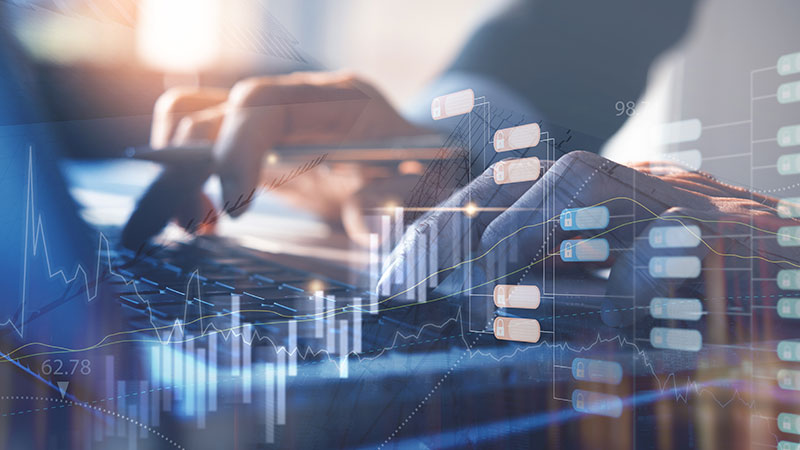 Hidden Toggle
Your content goes here. Edit or remove this text inline or in the module Content settings. You can also style every aspect of this content in the module Design settings and even apply custom CSS to this text in the module Advanced settings.
SERVER/NETWORK MARKET APPLICATIONS
RESOURCES
Server/Network
High-part count die-to-substrate flip chip
High-part count die on PoP
High-part count die on wafer CoWoS
Odd-form Pin-through-hole assembly
High-density press-fit connector automation
DIMM memory module automation
Large PCB server board SMT assembly
SSD e-cap form/cut & insert
Multifunction SMT (interposers, antennae, shields)
Semiconductor Heterogeneous Integration
FO-WLP, FOWLP
Die on Flex
Embedded die
Hot bar bonding
Selective laser soldering
Panel Module Assembly
PCB High-Changeover SMT & NPI
Multi-die flip chip
IGBT die on substrate assembly
IGBT module assembly
MEMS sensor module assembly
Flex-flex or flex to PCB attach
High-Speed SMT LED placement
High-Accuracy LED placement (TAP)
LIDAR & MEMs module assembly
Process Development/NPI
Prototyping, first article build, volume production
Design for Manufacture (DfM) and Design for Reliability (DfR)
IPC Certified Testing Lab
FDA registered manufacturing facility
ITAR Compliant facility
Mobility & Wearables
High-part count die-to-substrate flip chip
High-part count die on PoP
High-part count die on wafer CoWoS
Odd-form Pin-through-hole assembly
High-density press-fit connector automation
DIMM memory module automation
Large PCB server board SMT assembly
SSD e-cap form/cut & insert
Multifunction SMT (interposers, antennae, shields)
Semiconductor Heterogeneous Integration
FO-WLP, FOWLP
Die on Flex
Embedded die
Hot bar bonding
Selective laser soldering
Panel Module Assembly
PCB High-Changeover SMT & NPI
Multi-die flip chip
IGBT die on substrate assembly
IGBT module assembly
MEMS sensor module assembly
Flex-flex or flex to PCB attach
High-Speed SMT LED placement
High-Accuracy LED placement (TAP)
LIDAR & MEMs module assembly
Process Development/NPI
Prototyping, first article build, volume production
Design for Manufacture (DfM) and Design for Reliability (DfR)
IPC Certified Testing Lab
FDA registered manufacturing facility
ITAR Compliant facility
Automotive
High-part count die-to-substrate flip chip
High-part count die on PoP
High-part count die on wafer CoWoS
Odd-form Pin-through-hole assembly
High-density press-fit connector automation
DIMM memory module automation
Large PCB server board SMT assembly
SSD e-cap form/cut & insert
Multifunction SMT (interposers, antennae, shields)
Semiconductor Heterogeneous Integration
FO-WLP, FOWLP
Die on Flex
Embedded die
Hot bar bonding
Selective laser soldering
Panel Module Assembly
PCB High-Changeover SMT & NPI
Multi-die flip chip
IGBT die on substrate assembly
IGBT module assembly
MEMS sensor module assembly
Flex-flex or flex to PCB attach
High-Speed SMT LED placement
High-Accuracy LED placement (TAP)
LIDAR & MEMs module assembly
Process Development/NPI
Prototyping, first article build, volume production
Design for Manufacture (DfM) and Design for Reliability (DfR)
IPC Certified Testing Lab
FDA registered manufacturing facility
ITAR Compliant facility
Medical
High-part count die-to-substrate flip chip
High-part count die on PoP
High-part count die on wafer CoWoS
Odd-form Pin-through-hole assembly
High-density press-fit connector automation
DIMM memory module automation
Large PCB server board SMT assembly
SSD e-cap form/cut & insert
Multifunction SMT (interposers, antennae, shields)
Semiconductor Heterogeneous Integration
FO-WLP, FOWLP
Die on Flex
Embedded die
Hot bar bonding
Selective laser soldering
Panel Module Assembly
PCB High-Changeover SMT & NPI
Multi-die flip chip
IGBT die on substrate assembly
IGBT module assembly
MEMS sensor module assembly
Flex-flex or flex to PCB attach
High-Speed SMT LED placement
High-Accuracy LED placement (TAP)
LIDAR & MEMs module assembly
Process Development/NPI
Prototyping, first article build, volume production
Design for Manufacture (DfM) and Design for Reliability (DfR)
IPC Certified Testing Lab
FDA registered manufacturing facility
ITAR Compliant facility
Mil/Aero
High-part count die-to-substrate flip chip
High-part count die on PoP
High-part count die on wafer CoWoS
Odd-form Pin-through-hole assembly
High-density press-fit connector automation
DIMM memory module automation
Large PCB server board SMT assembly
SSD e-cap form/cut & insert
Multifunction SMT (interposers, antennae, shields)
Semiconductor Heterogeneous Integration
FO-WLP, FOWLP
Die on Flex
Embedded die
Hot bar bonding
Selective laser soldering
Panel Module Assembly
PCB High-Changeover SMT & NPI
Multi-die flip chip
IGBT die on substrate assembly
IGBT module assembly
MEMS sensor module assembly
Flex-flex or flex to PCB attach
High-Speed SMT LED placement
High-Accuracy LED placement (TAP)
LIDAR & MEMs module assembly
Process Development/NPI
Prototyping, first article build, volume production
Design for Manufacture (DfM) and Design for Reliability (DfR)
IPC Certified Testing Lab
FDA registered manufacturing facility
ITAR Compliant facility
Industrial/IOT
High-part count die-to-substrate flip chip
High-part count die on PoP
High-part count die on wafer CoWoS
Odd-form Pin-through-hole assembly
High-density press-fit connector automation
DIMM memory module automation
Large PCB server board SMT assembly
SSD e-cap form/cut & insert
Multifunction SMT (interposers, antennae, shields)
Semiconductor Heterogeneous Integration
FO-WLP, FOWLP
Die on Flex
Embedded die
Hot bar bonding
Selective laser soldering
Panel Module Assembly
PCB High-Changeover SMT & NPI
Multi-die flip chip
IGBT die on substrate assembly
IGBT module assembly
MEMS sensor module assembly
Flex-flex or flex to PCB attach
High-Speed SMT LED placement
High-Accuracy LED placement (TAP)
LIDAR & MEMs module assembly
Process Development/NPI
Prototyping, first article build, volume production
Design for Manufacture (DfM) and Design for Reliability (DfR)
IPC Certified Testing Lab
FDA registered manufacturing facility
ITAR Compliant facility
Smart Agriculture
High-part count die-to-substrate flip chip
High-part count die on PoP
High-part count die on wafer CoWoS
Odd-form Pin-through-hole assembly
High-density press-fit connector automation
DIMM memory module automation
Large PCB server board SMT assembly
SSD e-cap form/cut & insert
Multifunction SMT (interposers, antennae, shields)
Semiconductor Heterogeneous Integration
FO-WLP, FOWLP
Die on Flex
Embedded die
Hot bar bonding
Selective laser soldering
Panel Module Assembly
PCB High-Changeover SMT & NPI
Multi-die flip chip
IGBT die on substrate assembly
IGBT module assembly
MEMS sensor module assembly
Flex-flex or flex to PCB attach
High-Speed SMT LED placement
High-Accuracy LED placement (TAP)
LIDAR & MEMs module assembly
Process Development/NPI
Prototyping, first article build, volume production
Design for Manufacture (DfM) and Design for Reliability (DfR)
IPC Certified Testing Lab
FDA registered manufacturing facility
ITAR Compliant facility
Renewable Energy
High-part count die-to-substrate flip chip
High-part count die on PoP
High-part count die on wafer CoWoS
Odd-form Pin-through-hole assembly
High-density press-fit connector automation
DIMM memory module automation
Large PCB server board SMT assembly
SSD e-cap form/cut & insert
Multifunction SMT (interposers, antennae, shields)
Semiconductor Heterogeneous Integration
FO-WLP, FOWLP
Die on Flex
Embedded die
Hot bar bonding
Selective laser soldering
Panel Module Assembly
PCB High-Changeover SMT & NPI
Multi-die flip chip
IGBT die on substrate assembly
IGBT module assembly
MEMS sensor module assembly
Flex-flex or flex to PCB attach
High-Speed SMT LED placement
High-Accuracy LED placement (TAP)
LIDAR & MEMs module assembly
Process Development/NPI
Prototyping, first article build, volume production
Design for Manufacture (DfM) and Design for Reliability (DfR)
IPC Certified Testing Lab
FDA registered manufacturing facility
ITAR Compliant facility