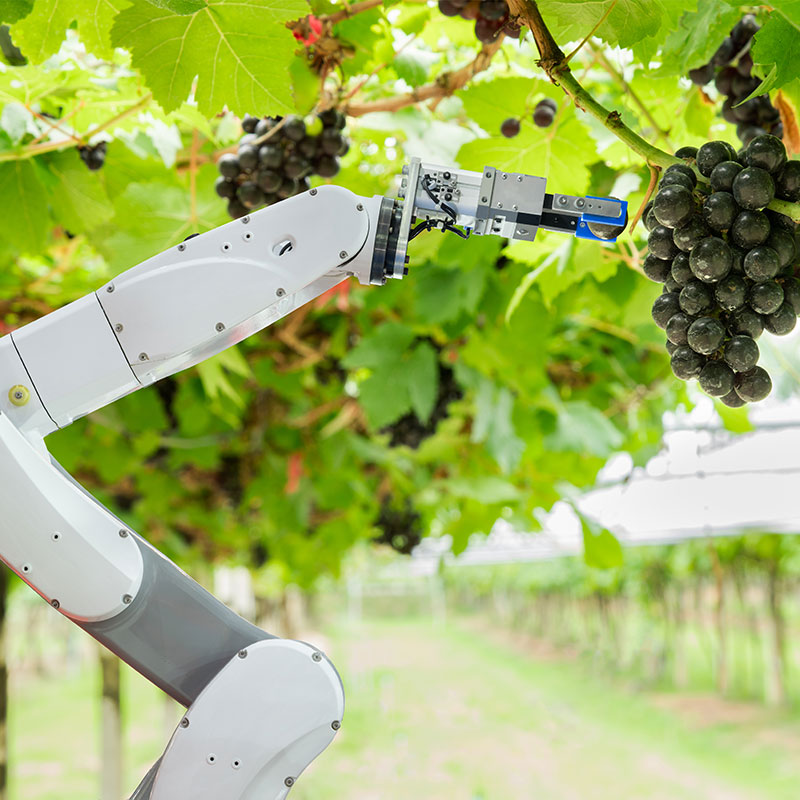 SMART AGRICULTURE
Electronics are improving lives in many ways, and Agriculture is no exception. Both plant and animal agricultural production have been enhanced by leveraging technologies such as sensors, machine vision, robotics, networking, and even artificial intelligence. These advances enable agricultural environments to collect, process and react to relevant information, providing superior plant cultivation and harvesting capabilities, fresher foods and much more.
Universal has helped many of its customers take the next step in smart electronics assembly by providing best-in-class equipment and implementing robust, repeatable processes. In the Agriculture arena, sensors and LED lighting play a vital role and Universal has successfully partnered with companies for production of these products across a wide range of markets. Our platforms can support the most demanding advanced packaging requirements for sensors, including small substrate and flex applications, while handling large boards for LED lighting. These capabilities deliver true competitive advantage and enable our agricultural businesses to grow smarter.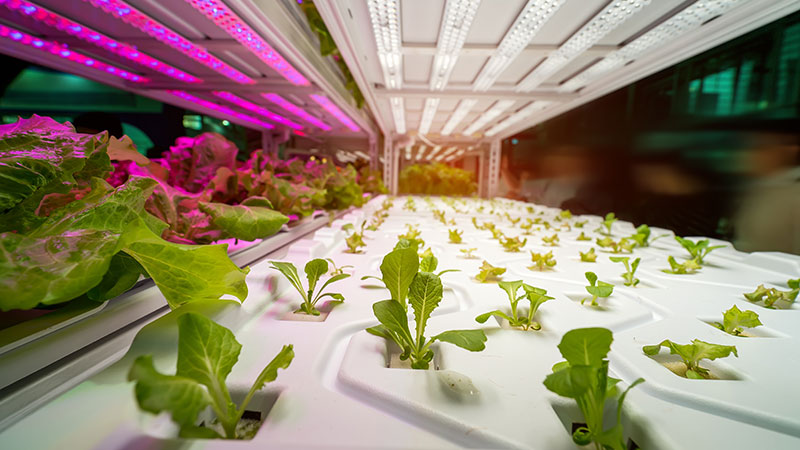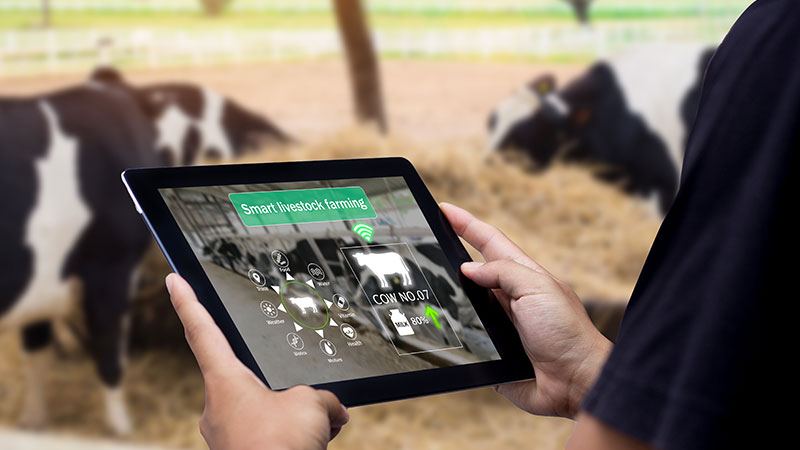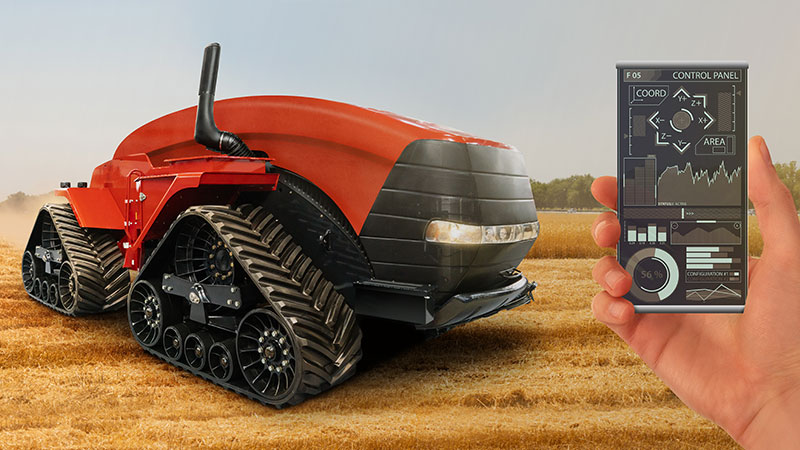 IOT Connected Devices (controls for greenhouses, etc.)
Hidden Toggle
Your content goes here. Edit or remove this text inline or in the module Content settings. You can also style every aspect of this content in the module Design settings and even apply custom CSS to this text in the module Advanced settings.
SMART AGRICULTURE MARKET APPLICATIONS
RESOURCES
Server/Network
High-part count die-to-substrate flip chip
High-part count die on PoP
High-part count die on wafer CoWoS
Odd-form Pin-through-hole assembly
High-density press-fit connector automation
DIMM memory module automation
Large PCB server board SMT assembly
SSD e-cap form/cut & insert
Multifunction SMT (interposers, antennae, shields)
Semiconductor Heterogeneous Integration
FO-WLP, FOWLP
Die on Flex
Embedded die
Hot bar bonding
Selective laser soldering
Panel Module Assembly
PCB High-Changeover SMT & NPI
Multi-die flip chip
IGBT die on substrate assembly
IGBT module assembly
MEMS sensor module assembly
Flex-flex or flex to PCB attach
High-Speed SMT LED placement
High-Accuracy LED placement (TAP)
LIDAR & MEMs module assembly
Process Development/NPI
Prototyping, first article build, volume production
Design for Manufacture (DfM) and Design for Reliability (DfR)
IPC Certified Testing Lab
FDA registered manufacturing facility
ITAR Compliant facility
Mobility & Wearables
High-part count die-to-substrate flip chip
High-part count die on PoP
High-part count die on wafer CoWoS
Odd-form Pin-through-hole assembly
High-density press-fit connector automation
DIMM memory module automation
Large PCB server board SMT assembly
SSD e-cap form/cut & insert
Multifunction SMT (interposers, antennae, shields)
Semiconductor Heterogeneous Integration
FO-WLP, FOWLP
Die on Flex
Embedded die
Hot bar bonding
Selective laser soldering
Panel Module Assembly
PCB High-Changeover SMT & NPI
Multi-die flip chip
IGBT die on substrate assembly
IGBT module assembly
MEMS sensor module assembly
Flex-flex or flex to PCB attach
High-Speed SMT LED placement
High-Accuracy LED placement (TAP)
LIDAR & MEMs module assembly
Process Development/NPI
Prototyping, first article build, volume production
Design for Manufacture (DfM) and Design for Reliability (DfR)
IPC Certified Testing Lab
FDA registered manufacturing facility
ITAR Compliant facility
Automotive
High-part count die-to-substrate flip chip
High-part count die on PoP
High-part count die on wafer CoWoS
Odd-form Pin-through-hole assembly
High-density press-fit connector automation
DIMM memory module automation
Large PCB server board SMT assembly
SSD e-cap form/cut & insert
Multifunction SMT (interposers, antennae, shields)
Semiconductor Heterogeneous Integration
FO-WLP, FOWLP
Die on Flex
Embedded die
Hot bar bonding
Selective laser soldering
Panel Module Assembly
PCB High-Changeover SMT & NPI
Multi-die flip chip
IGBT die on substrate assembly
IGBT module assembly
MEMS sensor module assembly
Flex-flex or flex to PCB attach
High-Speed SMT LED placement
High-Accuracy LED placement (TAP)
LIDAR & MEMs module assembly
Process Development/NPI
Prototyping, first article build, volume production
Design for Manufacture (DfM) and Design for Reliability (DfR)
IPC Certified Testing Lab
FDA registered manufacturing facility
ITAR Compliant facility
Medical
High-part count die-to-substrate flip chip
High-part count die on PoP
High-part count die on wafer CoWoS
Odd-form Pin-through-hole assembly
High-density press-fit connector automation
DIMM memory module automation
Large PCB server board SMT assembly
SSD e-cap form/cut & insert
Multifunction SMT (interposers, antennae, shields)
Semiconductor Heterogeneous Integration
FO-WLP, FOWLP
Die on Flex
Embedded die
Hot bar bonding
Selective laser soldering
Panel Module Assembly
PCB High-Changeover SMT & NPI
Multi-die flip chip
IGBT die on substrate assembly
IGBT module assembly
MEMS sensor module assembly
Flex-flex or flex to PCB attach
High-Speed SMT LED placement
High-Accuracy LED placement (TAP)
LIDAR & MEMs module assembly
Process Development/NPI
Prototyping, first article build, volume production
Design for Manufacture (DfM) and Design for Reliability (DfR)
IPC Certified Testing Lab
FDA registered manufacturing facility
ITAR Compliant facility
Mil/Aero
High-part count die-to-substrate flip chip
High-part count die on PoP
High-part count die on wafer CoWoS
Odd-form Pin-through-hole assembly
High-density press-fit connector automation
DIMM memory module automation
Large PCB server board SMT assembly
SSD e-cap form/cut & insert
Multifunction SMT (interposers, antennae, shields)
Semiconductor Heterogeneous Integration
FO-WLP, FOWLP
Die on Flex
Embedded die
Hot bar bonding
Selective laser soldering
Panel Module Assembly
PCB High-Changeover SMT & NPI
Multi-die flip chip
IGBT die on substrate assembly
IGBT module assembly
MEMS sensor module assembly
Flex-flex or flex to PCB attach
High-Speed SMT LED placement
High-Accuracy LED placement (TAP)
LIDAR & MEMs module assembly
Process Development/NPI
Prototyping, first article build, volume production
Design for Manufacture (DfM) and Design for Reliability (DfR)
IPC Certified Testing Lab
FDA registered manufacturing facility
ITAR Compliant facility
Industrial/IOT
High-part count die-to-substrate flip chip
High-part count die on PoP
High-part count die on wafer CoWoS
Odd-form Pin-through-hole assembly
High-density press-fit connector automation
DIMM memory module automation
Large PCB server board SMT assembly
SSD e-cap form/cut & insert
Multifunction SMT (interposers, antennae, shields)
Semiconductor Heterogeneous Integration
FO-WLP, FOWLP
Die on Flex
Embedded die
Hot bar bonding
Selective laser soldering
Panel Module Assembly
PCB High-Changeover SMT & NPI
Multi-die flip chip
IGBT die on substrate assembly
IGBT module assembly
MEMS sensor module assembly
Flex-flex or flex to PCB attach
High-Speed SMT LED placement
High-Accuracy LED placement (TAP)
LIDAR & MEMs module assembly
Process Development/NPI
Prototyping, first article build, volume production
Design for Manufacture (DfM) and Design for Reliability (DfR)
IPC Certified Testing Lab
FDA registered manufacturing facility
ITAR Compliant facility
Smart Agriculture
High-part count die-to-substrate flip chip
High-part count die on PoP
High-part count die on wafer CoWoS
Odd-form Pin-through-hole assembly
High-density press-fit connector automation
DIMM memory module automation
Large PCB server board SMT assembly
SSD e-cap form/cut & insert
Multifunction SMT (interposers, antennae, shields)
Semiconductor Heterogeneous Integration
FO-WLP, FOWLP
Die on Flex
Embedded die
Hot bar bonding
Selective laser soldering
Panel Module Assembly
PCB High-Changeover SMT & NPI
Multi-die flip chip
IGBT die on substrate assembly
IGBT module assembly
MEMS sensor module assembly
Flex-flex or flex to PCB attach
High-Speed SMT LED placement
High-Accuracy LED placement (TAP)
LIDAR & MEMs module assembly
Process Development/NPI
Prototyping, first article build, volume production
Design for Manufacture (DfM) and Design for Reliability (DfR)
IPC Certified Testing Lab
FDA registered manufacturing facility
ITAR Compliant facility
Renewable Energy
High-part count die-to-substrate flip chip
High-part count die on PoP
High-part count die on wafer CoWoS
Odd-form Pin-through-hole assembly
High-density press-fit connector automation
DIMM memory module automation
Large PCB server board SMT assembly
SSD e-cap form/cut & insert
Multifunction SMT (interposers, antennae, shields)
Semiconductor Heterogeneous Integration
FO-WLP, FOWLP
Die on Flex
Embedded die
Hot bar bonding
Selective laser soldering
Panel Module Assembly
PCB High-Changeover SMT & NPI
Multi-die flip chip
IGBT die on substrate assembly
IGBT module assembly
MEMS sensor module assembly
Flex-flex or flex to PCB attach
High-Speed SMT LED placement
High-Accuracy LED placement (TAP)
LIDAR & MEMs module assembly
Process Development/NPI
Prototyping, first article build, volume production
Design for Manufacture (DfM) and Design for Reliability (DfR)
IPC Certified Testing Lab
FDA registered manufacturing facility
ITAR Compliant facility