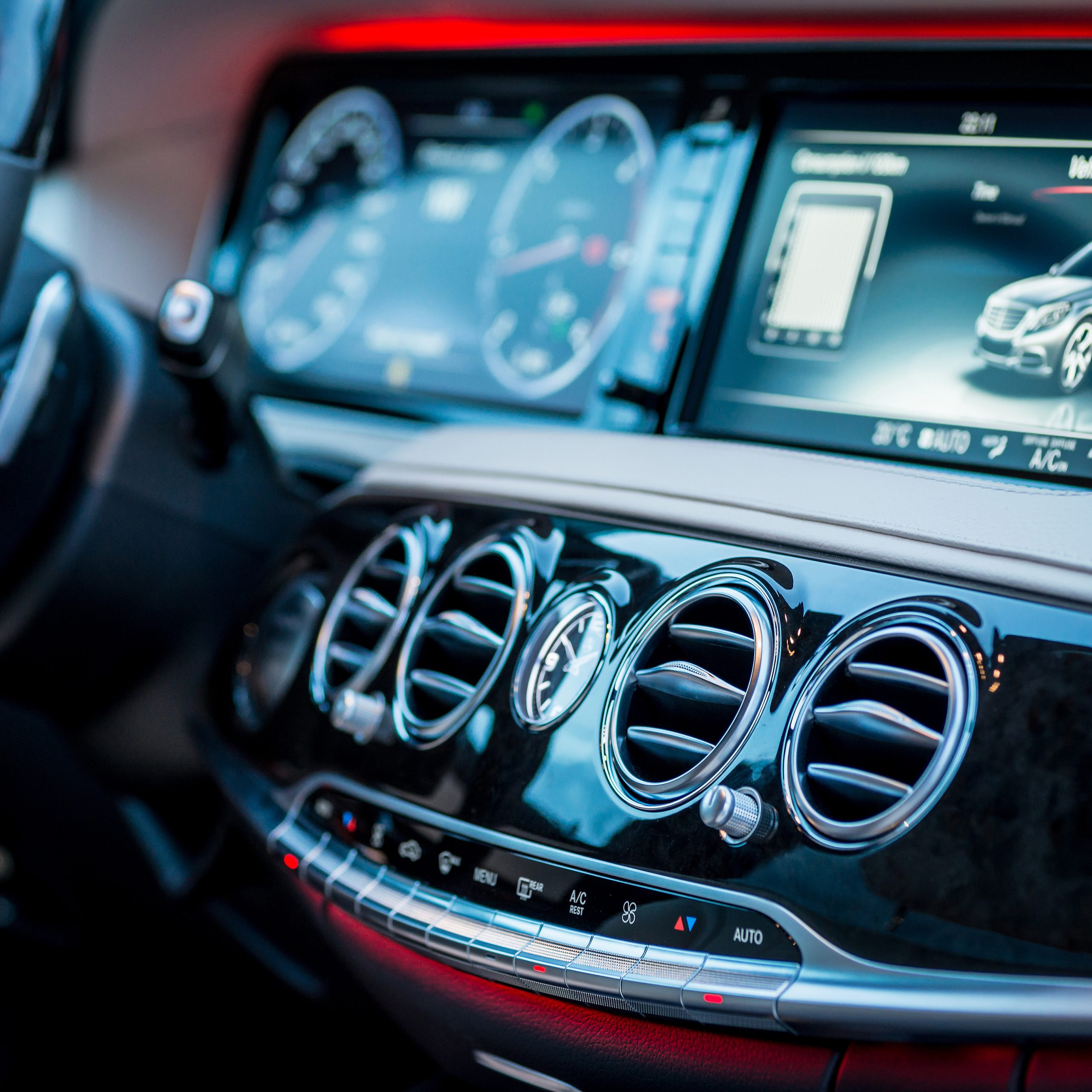 automotive
Electronics play an integral role in contemporary automobiles, with more than 50 features and options on each vehicle typically controlled electronically. Automotive manufacturers are facing new challenges in this arena, ranging from precision LED headlamp assembly and small substrate handling to power conversion technology assembly for the emerging e-car sector. These products are also strictly regulated, requiring stringent processes to ensure quality and safeguard consumers.
Universal has the Automotive experience and equipment solutions to meet your challenges head-on while having peace of mind knowing that your brand – and drivers around the world – are safe. Our technology portfolio includes high-performance standard SMT and odd-form, advanced packaging and precision automation solutions to meet the multi-technology requirements of the market. We will also seamlessly integrate third-party equipment to create a single-vendor solution that enables those who aspire to build the car of the future today.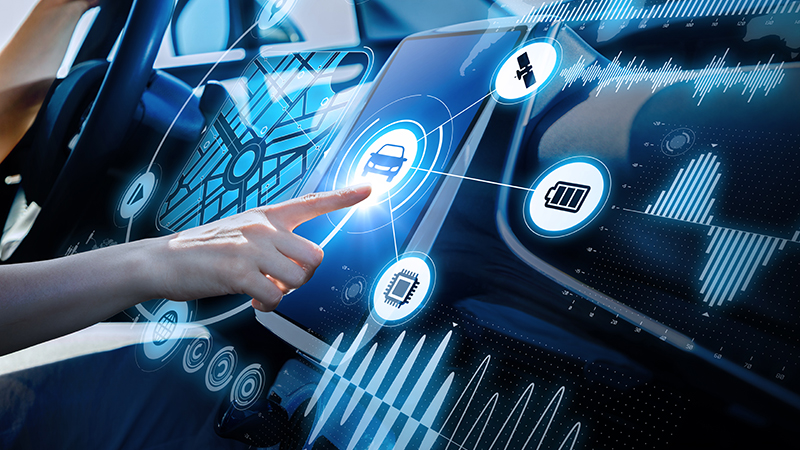 Lidar
Radar
Cameras
Sensors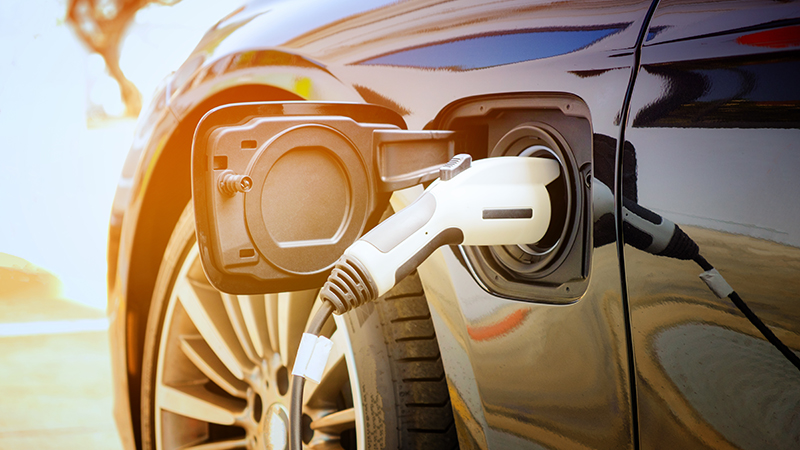 Battery-Controlled Modules
IGBT Power Inverters
Onboard Charging Modules
Electronic control relay modules for engine, ignition, transmission and cooling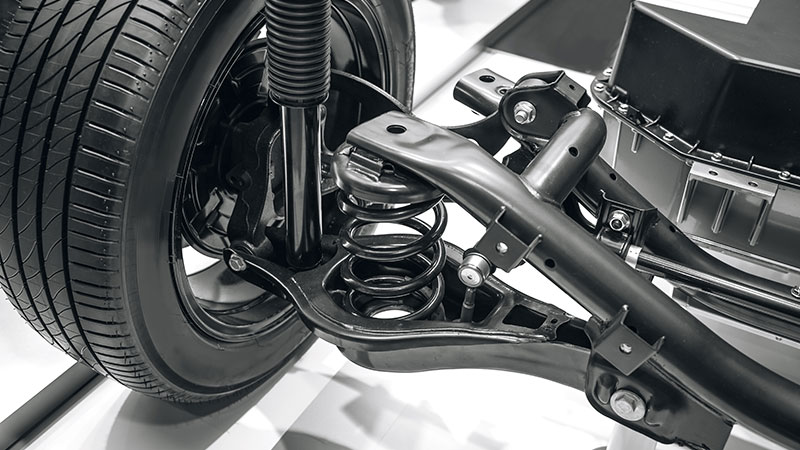 Displays
Lighting
Sensors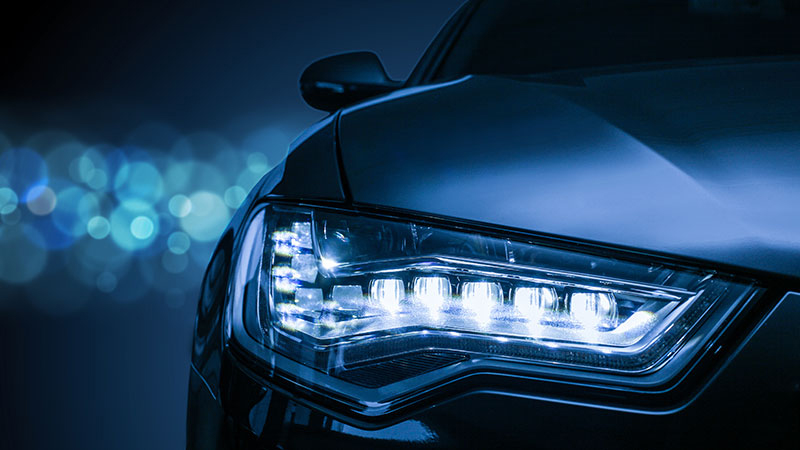 High-Accuracy LED Headlamp
Hidden Toggle
Your content goes here. Edit or remove this text inline or in the module Content settings. You can also style every aspect of this content in the module Design settings and even apply custom CSS to this text in the module Advanced settings.
AUTOMOTIVE MARKET APPLICATIONS
RESOURCES
Server/Network
High-part count die-to-substrate flip chip
High-part count die on PoP
High-part count die on wafer CoWoS
Odd-form Pin-through-hole assembly
High-density press-fit connector automation
DIMM memory module automation
Large PCB server board SMT assembly
SSD e-cap form/cut & insert
Multifunction SMT (interposers, antennae, shields)
Semiconductor Heterogeneous Integration
FO-WLP, FOWLP
Die on Flex
Embedded die
Hot bar bonding
Selective laser soldering
Panel Module Assembly
PCB High-Changeover SMT & NPI
Multi-die flip chip
IGBT die on substrate assembly
IGBT module assembly
MEMS sensor module assembly
Flex-flex or flex to PCB attach
High-Speed SMT LED placement
High-Accuracy LED placement (TAP)
LIDAR & MEMs module assembly
Process Development/NPI
Prototyping, first article build, volume production
Design for Manufacture (DfM) and Design for Reliability (DfR)
IPC Certified Testing Lab
FDA registered manufacturing facility
ITAR Compliant facility
Mobility & Wearables
High-part count die-to-substrate flip chip
High-part count die on PoP
High-part count die on wafer CoWoS
Odd-form Pin-through-hole assembly
High-density press-fit connector automation
DIMM memory module automation
Large PCB server board SMT assembly
SSD e-cap form/cut & insert
Multifunction SMT (interposers, antennae, shields)
Semiconductor Heterogeneous Integration
FO-WLP, FOWLP
Die on Flex
Embedded die
Hot bar bonding
Selective laser soldering
Panel Module Assembly
PCB High-Changeover SMT & NPI
Multi-die flip chip
IGBT die on substrate assembly
IGBT module assembly
MEMS sensor module assembly
Flex-flex or flex to PCB attach
High-Speed SMT LED placement
High-Accuracy LED placement (TAP)
LIDAR & MEMs module assembly
Process Development/NPI
Prototyping, first article build, volume production
Design for Manufacture (DfM) and Design for Reliability (DfR)
IPC Certified Testing Lab
FDA registered manufacturing facility
ITAR Compliant facility
Automotive
High-part count die-to-substrate flip chip
High-part count die on PoP
High-part count die on wafer CoWoS
Odd-form Pin-through-hole assembly
High-density press-fit connector automation
DIMM memory module automation
Large PCB server board SMT assembly
SSD e-cap form/cut & insert
Multifunction SMT (interposers, antennae, shields)
Semiconductor Heterogeneous Integration
FO-WLP, FOWLP
Die on Flex
Embedded die
Hot bar bonding
Selective laser soldering
Panel Module Assembly
PCB High-Changeover SMT & NPI
Multi-die flip chip
IGBT die on substrate assembly
IGBT module assembly
MEMS sensor module assembly
Flex-flex or flex to PCB attach
High-Speed SMT LED placement
High-Accuracy LED placement (TAP)
LIDAR & MEMs module assembly
Process Development/NPI
Prototyping, first article build, volume production
Design for Manufacture (DfM) and Design for Reliability (DfR)
IPC Certified Testing Lab
FDA registered manufacturing facility
ITAR Compliant facility
Medical
High-part count die-to-substrate flip chip
High-part count die on PoP
High-part count die on wafer CoWoS
Odd-form Pin-through-hole assembly
High-density press-fit connector automation
DIMM memory module automation
Large PCB server board SMT assembly
SSD e-cap form/cut & insert
Multifunction SMT (interposers, antennae, shields)
Semiconductor Heterogeneous Integration
FO-WLP, FOWLP
Die on Flex
Embedded die
Hot bar bonding
Selective laser soldering
Panel Module Assembly
PCB High-Changeover SMT & NPI
Multi-die flip chip
IGBT die on substrate assembly
IGBT module assembly
MEMS sensor module assembly
Flex-flex or flex to PCB attach
High-Speed SMT LED placement
High-Accuracy LED placement (TAP)
LIDAR & MEMs module assembly
Process Development/NPI
Prototyping, first article build, volume production
Design for Manufacture (DfM) and Design for Reliability (DfR)
IPC Certified Testing Lab
FDA registered manufacturing facility
ITAR Compliant facility
Mil/Aero
High-part count die-to-substrate flip chip
High-part count die on PoP
High-part count die on wafer CoWoS
Odd-form Pin-through-hole assembly
High-density press-fit connector automation
DIMM memory module automation
Large PCB server board SMT assembly
SSD e-cap form/cut & insert
Multifunction SMT (interposers, antennae, shields)
Semiconductor Heterogeneous Integration
FO-WLP, FOWLP
Die on Flex
Embedded die
Hot bar bonding
Selective laser soldering
Panel Module Assembly
PCB High-Changeover SMT & NPI
Multi-die flip chip
IGBT die on substrate assembly
IGBT module assembly
MEMS sensor module assembly
Flex-flex or flex to PCB attach
High-Speed SMT LED placement
High-Accuracy LED placement (TAP)
LIDAR & MEMs module assembly
Process Development/NPI
Prototyping, first article build, volume production
Design for Manufacture (DfM) and Design for Reliability (DfR)
IPC Certified Testing Lab
FDA registered manufacturing facility
ITAR Compliant facility
Industrial/IOT
High-part count die-to-substrate flip chip
High-part count die on PoP
High-part count die on wafer CoWoS
Odd-form Pin-through-hole assembly
High-density press-fit connector automation
DIMM memory module automation
Large PCB server board SMT assembly
SSD e-cap form/cut & insert
Multifunction SMT (interposers, antennae, shields)
Semiconductor Heterogeneous Integration
FO-WLP, FOWLP
Die on Flex
Embedded die
Hot bar bonding
Selective laser soldering
Panel Module Assembly
PCB High-Changeover SMT & NPI
Multi-die flip chip
IGBT die on substrate assembly
IGBT module assembly
MEMS sensor module assembly
Flex-flex or flex to PCB attach
High-Speed SMT LED placement
High-Accuracy LED placement (TAP)
LIDAR & MEMs module assembly
Process Development/NPI
Prototyping, first article build, volume production
Design for Manufacture (DfM) and Design for Reliability (DfR)
IPC Certified Testing Lab
FDA registered manufacturing facility
ITAR Compliant facility
Smart Agriculture
High-part count die-to-substrate flip chip
High-part count die on PoP
High-part count die on wafer CoWoS
Odd-form Pin-through-hole assembly
High-density press-fit connector automation
DIMM memory module automation
Large PCB server board SMT assembly
SSD e-cap form/cut & insert
Multifunction SMT (interposers, antennae, shields)
Semiconductor Heterogeneous Integration
FO-WLP, FOWLP
Die on Flex
Embedded die
Hot bar bonding
Selective laser soldering
Panel Module Assembly
PCB High-Changeover SMT & NPI
Multi-die flip chip
IGBT die on substrate assembly
IGBT module assembly
MEMS sensor module assembly
Flex-flex or flex to PCB attach
High-Speed SMT LED placement
High-Accuracy LED placement (TAP)
LIDAR & MEMs module assembly
Process Development/NPI
Prototyping, first article build, volume production
Design for Manufacture (DfM) and Design for Reliability (DfR)
IPC Certified Testing Lab
FDA registered manufacturing facility
ITAR Compliant facility
Renewable Energy
High-part count die-to-substrate flip chip
High-part count die on PoP
High-part count die on wafer CoWoS
Odd-form Pin-through-hole assembly
High-density press-fit connector automation
DIMM memory module automation
Large PCB server board SMT assembly
SSD e-cap form/cut & insert
Multifunction SMT (interposers, antennae, shields)
Semiconductor Heterogeneous Integration
FO-WLP, FOWLP
Die on Flex
Embedded die
Hot bar bonding
Selective laser soldering
Panel Module Assembly
PCB High-Changeover SMT & NPI
Multi-die flip chip
IGBT die on substrate assembly
IGBT module assembly
MEMS sensor module assembly
Flex-flex or flex to PCB attach
High-Speed SMT LED placement
High-Accuracy LED placement (TAP)
LIDAR & MEMs module assembly
Process Development/NPI
Prototyping, first article build, volume production
Design for Manufacture (DfM) and Design for Reliability (DfR)
IPC Certified Testing Lab
FDA registered manufacturing facility
ITAR Compliant facility