We enable the future of the electronics industry! Our technology drives the products you use in your everyday lives, including mobile phones, wearables, appliances, automobiles, and more.

Whatever your talents, goals, and ambitions, you'll find your place to excel at Universal. Join our high-tech team and you'll have the opportunity to grow, learn and expand your skills. 
Pick your part and place yourself on an awesome team!
Come work with us and let's BUILD something great together! Browse our job listings below and APPLY today: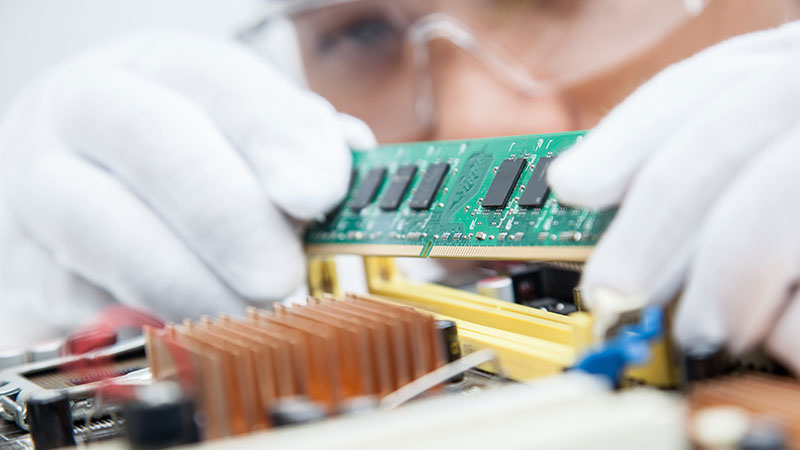 Click for more info, or apply below.
ADDITIONAL EMPLOYMENT LINKS
Want to know what it's like to work here? Read about our employees' perspective on their various career paths and their experiences working and growing on our team.
Hadassah joined us in 2015 as an entry-level Software Quality Engineer after working in Higher Education/Non-Profit. This was her first role in an engineering discipline. Today she is a Quality Assurance Manager where she uses her knowledge of our products, peoples, and processes to apply quality principles to ensure our high-tech products meet the strictest of quality requirements.
In her free time, she participates in Toastmasters International, American Society for Quality, and likes swing dancing (when there isn't a pandemic), as well as public speaking… READ MORE
Phil joined Universal in 2000 after graduating from Clarkson University as an entry-level mechanical engineer. Shortly after that, he advanced into a position as a lead mechanical engineer (while attending Binghamton University to pursue an MSME degree at the same time).  He moved to Shekou China for a 6-month assignment to manage a small cross-functional group of engineers. Upon return, he became a project manager and technical manager.
In 2017 he was promoted to the engineering product manager for our Uflex and Automation product lines.  In 2020 he was promoted to Director, Platform Engineering responsible for both mechanical and electrical engineering, and then in 2021, he took the reigns as our VP, Engineering… READ MORE
Our Tech Improves Lives
Our innovative technologies, improve people's lives and also supports our customers in meeting the current and future technology needs of the world we live in.
By joining Universal, you are becoming a part of a visionary team that's ambitious and committed; that uses its technical excellence to serve the needs of a more connected world.
Innovation is Part of Our DNA
Thanks to the trust we've earned from our customers, and our strong capacity for innovation, we have been growing continuously for more than 100 years.
By joining Universal, you become a part of our strong engineering heritage and our desire to deliver innovative and cutting-edge solutions to solve our customer's problems – and develop some truly unique technologies along the way.
Let U Work for You
We strive to ensure that all our employees have career opportunities and a work environment that's motivating, challenging, and where they feel fulfilled and satisfied.
Joining Universal means participating in an adventure that encompasses all of our talents.
Let's build the future of high-tech together!