MyUniversal is a FREE and secure area of Universal's website created to give you access to applications and information customized to your company that can help make your job easier. All this is accessible from a single, secure location tailored to your specific needs. MyUniversal provides a set of online tools that will allow you to quickly access useful information 24 hours a day, seven days a week from anywhere in the world.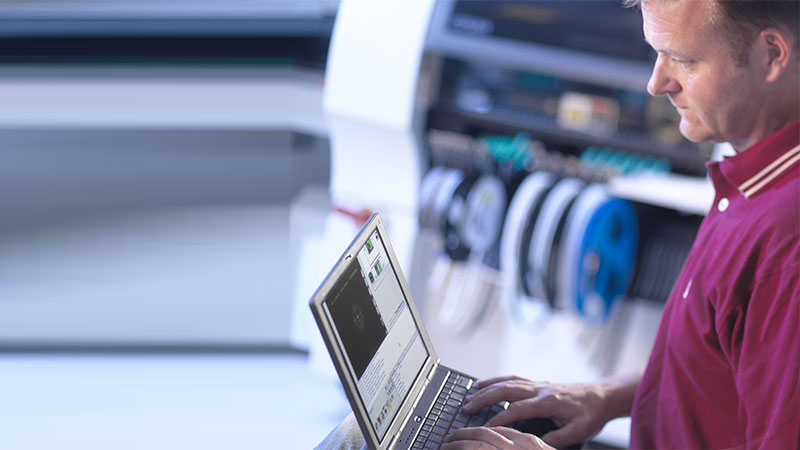 Spare Parts Ordering
Order parts directly from our Worldwide Parts Sales and Distribution system. Parts can be ordered with a purchase order number or credit card number for your convenience.
Account History Center
Get direct access to quotes, order confirmations, packing lists, and invoices, all at the touch of a button and directly from our business system.
The documents provided in the Account History Center should give you all of the information needed to prepare your own shipment documents from the US to Mexico or Canada when you are the exporter, also known as the US Principal Party of Interest (USPPI).
Please be advised, you must be the exporter when you take possession of product prior to crossing country borders. Should you have any questions regarding the information needed to export your shipments, please contact our International Trade Specialist, Brenda Stevenson at 607-779-5293 or at stevenso@uic.com.
Troubleshooting Guides
We offer a troubleshooting knowledge base for our surface mount and through hole product lines. This information has been assembled by Universal's Global Service team and allows you to search for solutions, based on specific symptoms to optimize your manufacturing environment.
Software Revision Notes and Updates
Get immediate access to the latest notes and releases of Universal's machine software. View known issues, download the latest versions, and access software release notes.
Request for Quote (RFQ) Online Inquiry Tool
View status of special quotes and custom application requests.
Customer Situation Database (CSD) Online Inquiry Tool
View status of your customer service activity directly from Universal's Customer Situation Database.
Consortium Website
In addition to these tools, Consortium members can gain access to Universal's research consortia information through our Surface Mount Technology laboratory. Whitepapers and research are available to address your manufacturing needs.
We are continuing to develop tools for MyUniversal. Check here for the latest news and announcements. We are committed to doing whatever it takes to make MyUniversal your online resource for all your manufacturing needs.