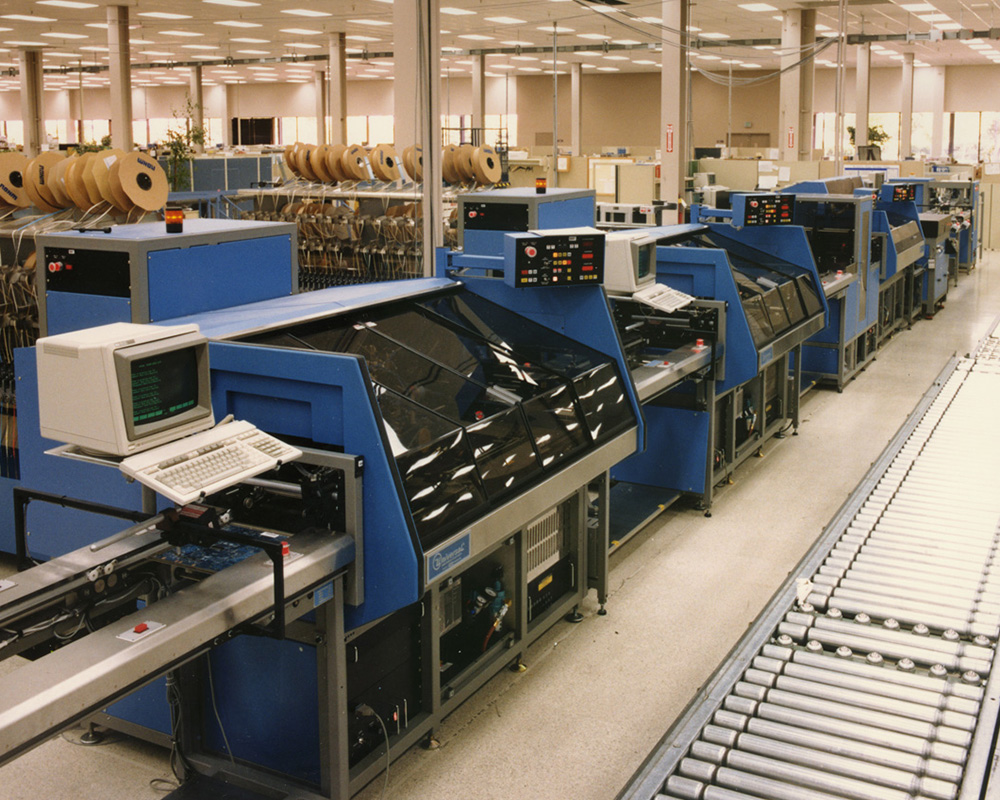 Radial Lead Component Sequencer/Inserter product line introduced; well received by customers.
Universal and Sanyo Electric, Japan enter "strategic partnership" with reciprocal exchange of machines to strengthen our position in surface mount market.
Surface Mount product line gets two new additions; entry level Omniplace® Flexible Placement and Ultraplace® High Speed Chip Placement machines.
Universal's Advanced Process Lab (APL), founded by George Westby,  is created to help Universal's customers optimize their SMT processes. 
MEA's 17-year association ends as that division separates to become Dover Electronics Manufacturing (DEM), a subsidiary of Dover Technologies.
F.H. Lawson retires, ends 27-year service record. John Peebles elected as sixth Universal President.
General business recession hits electronics industry; downturn in orders begins.
Employee count reaches 2,700.