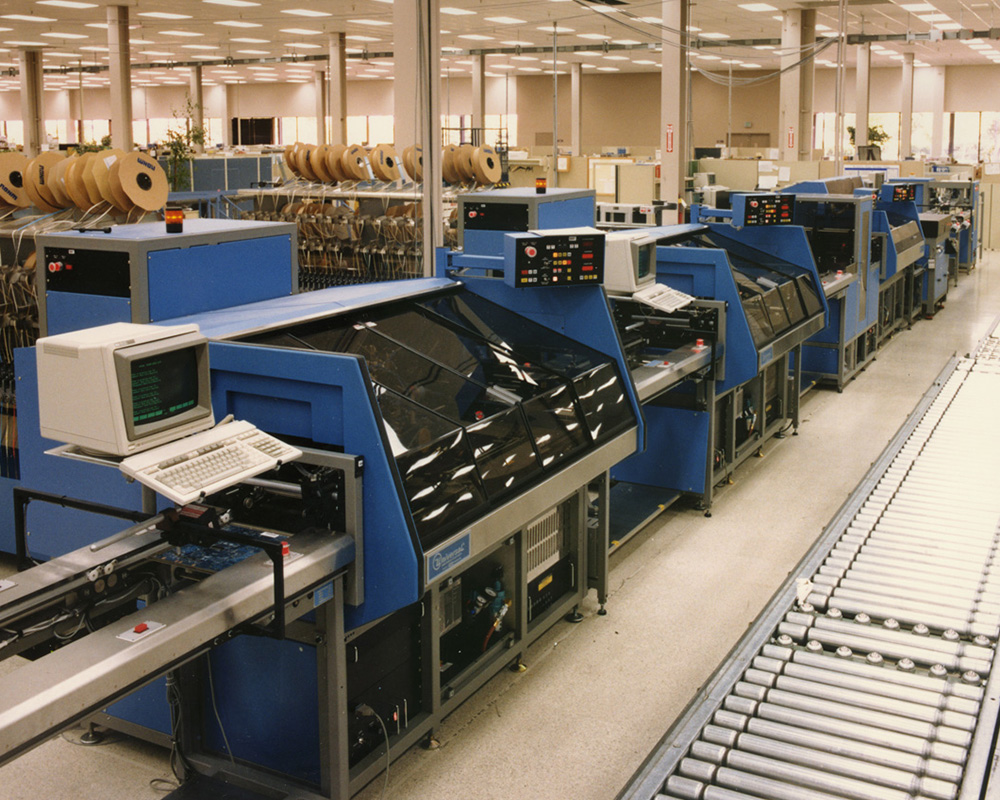 Radial Lead Component Sequencer/Inserter product line introduced; well received by customers
Universal and Sanyo Electric, Japan enter "strategic partnership" with reciprocal exchange of machines to strengthen our position in surface mount market.
Surface Mount product line gets two new additions; entry level Omniplace® Flexible Placement and Ultraplace® High Speed Chip Placement machines.
Universal's Advanced Process Lab (APL), founded by George Westby,  is created to help Universal's customers optimize their SMT processes. 
MEA's 17-year association ends as that division separates to become Dover Electronics Manufacturing (DEM), a subsidiary of Dover Technologies.
F.H. Lawson retires, ends 27-year service record. John Peebles elected as sixth Universal President.
General business recession hits electronics industry; downturn in orders begins.
Employee count reaches 2,700
[section background_repeat="repeat" background_position="center top" background_attachment="static" background_scroll="none" border_size="2″]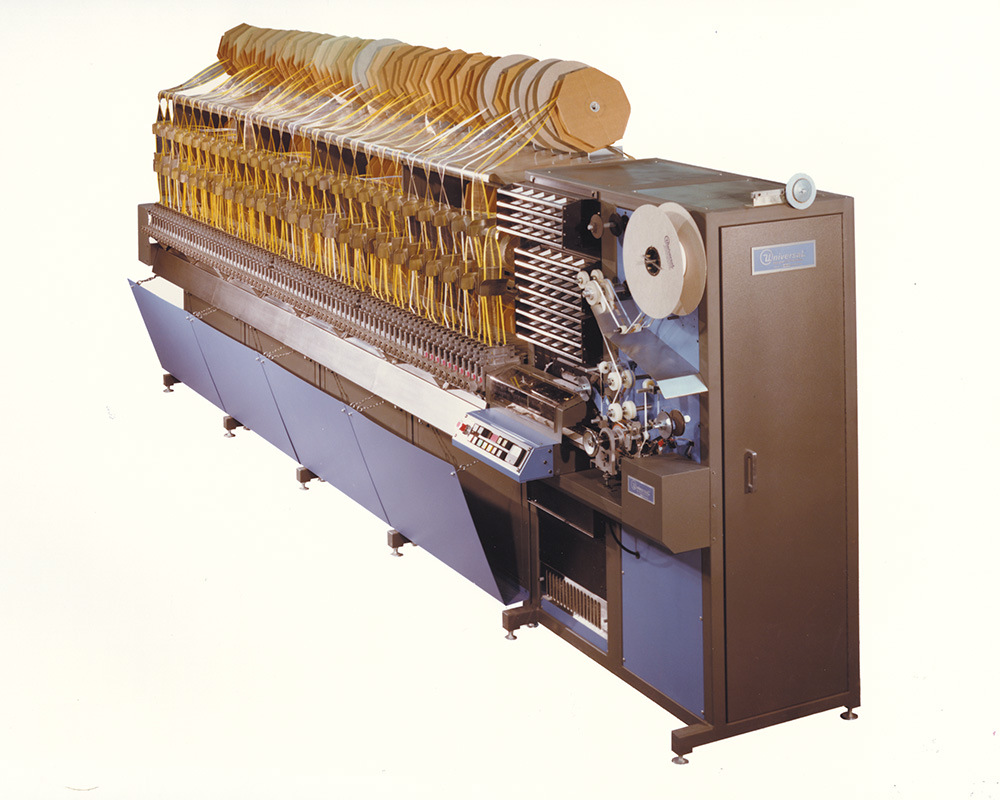 1,000th Sequencer delivered to Digital Equipment, Maynard, MA. Zero to 500 took 12 years, 500 to 1,000 took three years.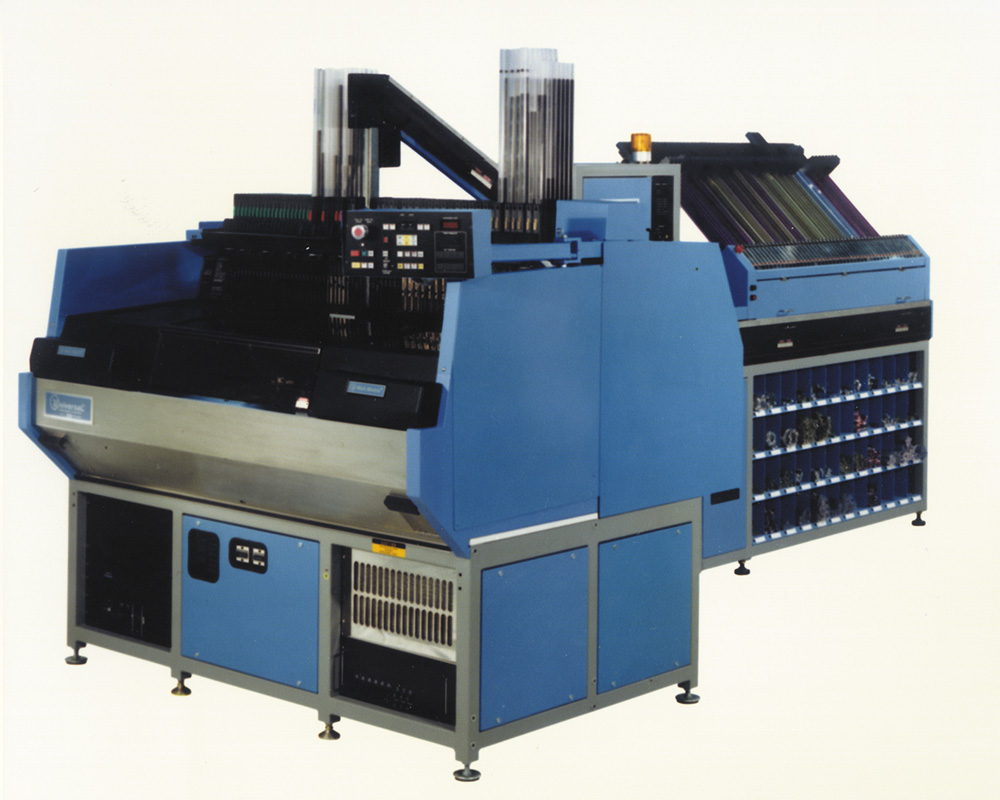 Multi-Module Inserter introduced.
[divider style="none"]
[/divider]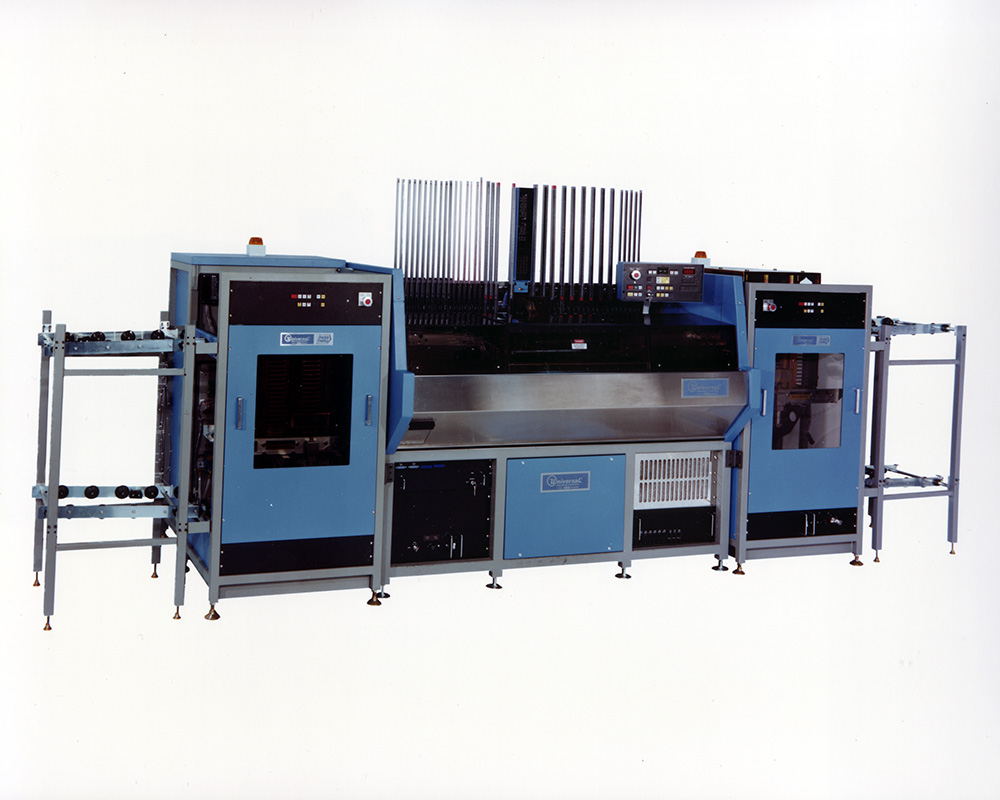 Pass-thru Systems introduced; automates PC board handling through lines of insertion machines.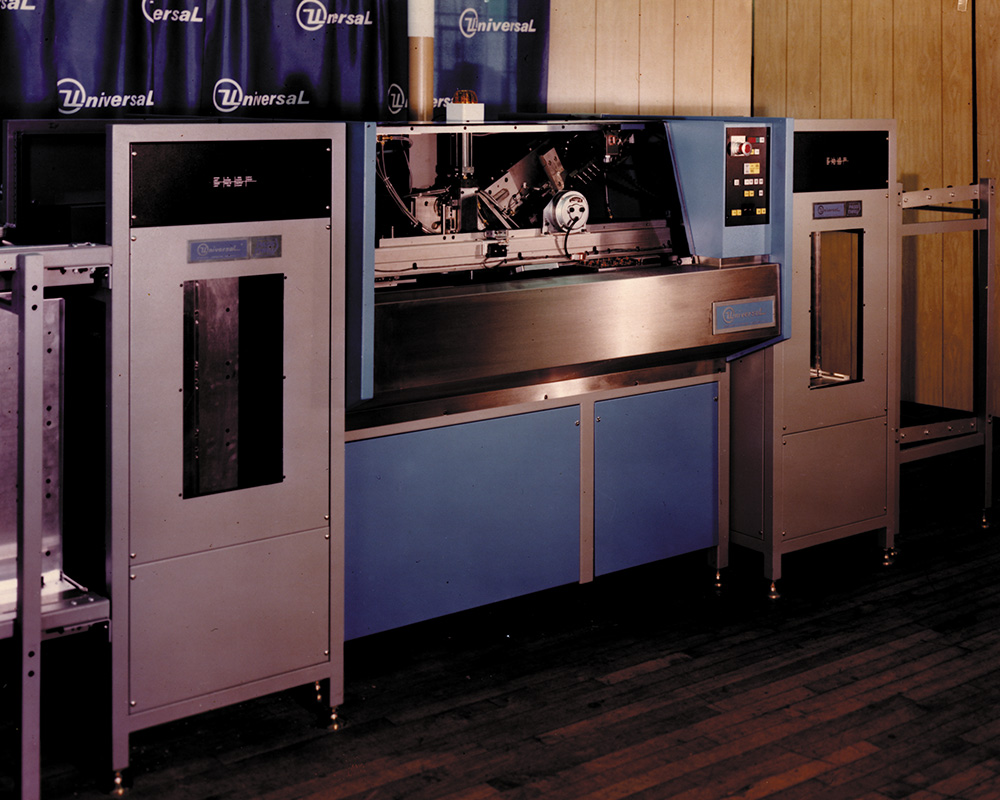 Radial Lead Component Sequencer/Inserter inserts a broad variety of radial lead devices, including capacitors and peaking coils, and axial lead types by trimming and secures leads to the board underside.
[divider style="none"]
[/divider]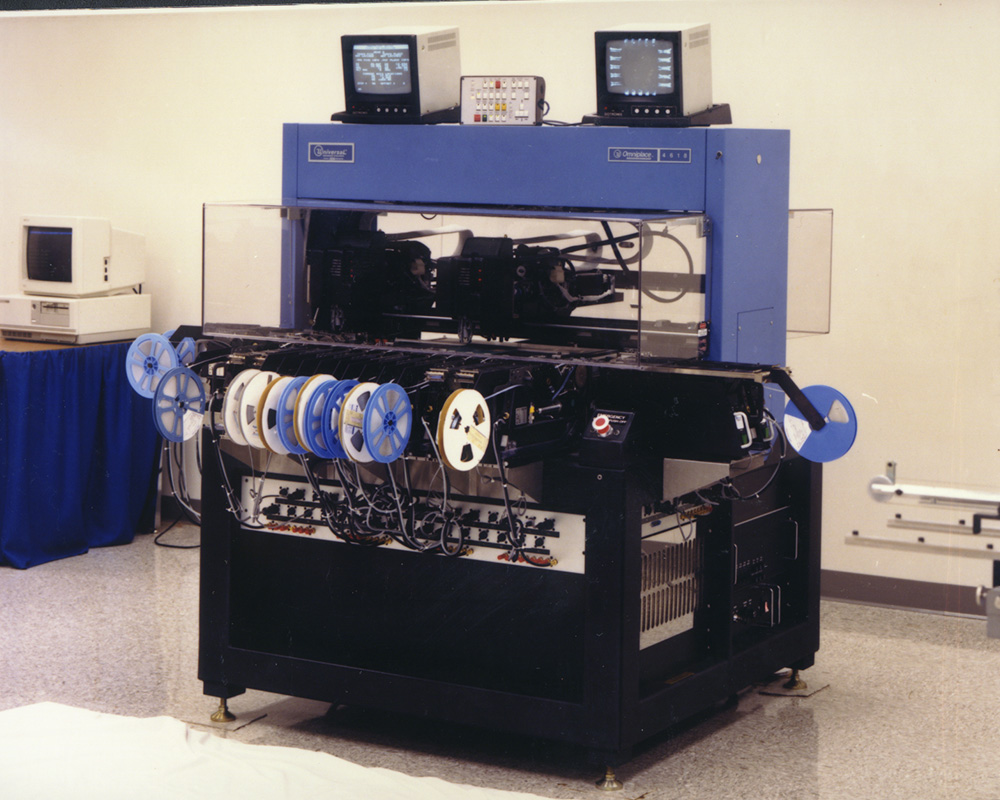 Omniplace is designed to pick and place components from 8mm tape packaging.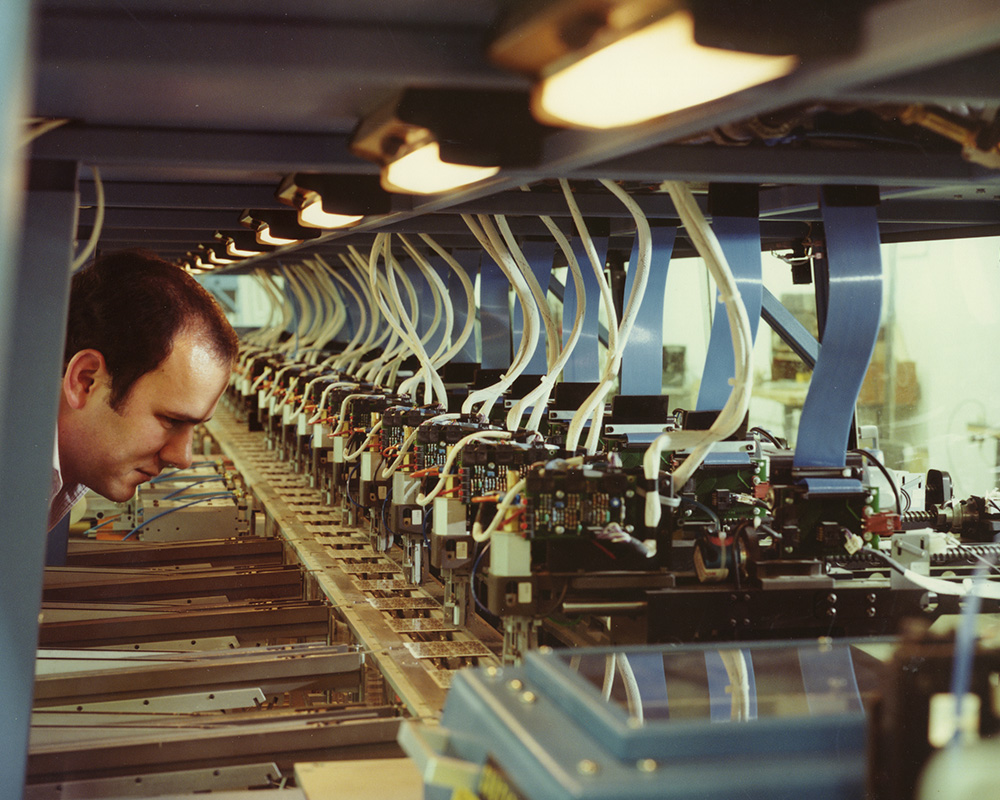 Interior shot of 20 station In-Line RHyMAS which was delivered to Ford; introduced automatic vision on one operator control.
[divider style="none"]
[/divider]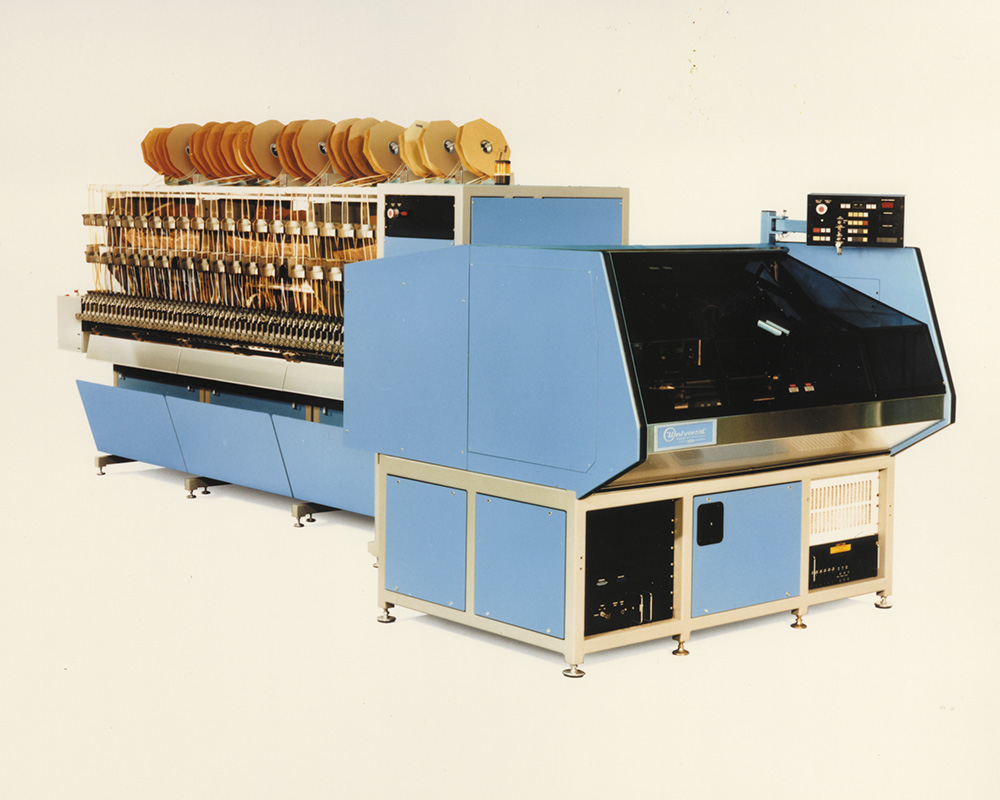 First 6241 VCD Axial Lead Sequencer-Inserter shipped.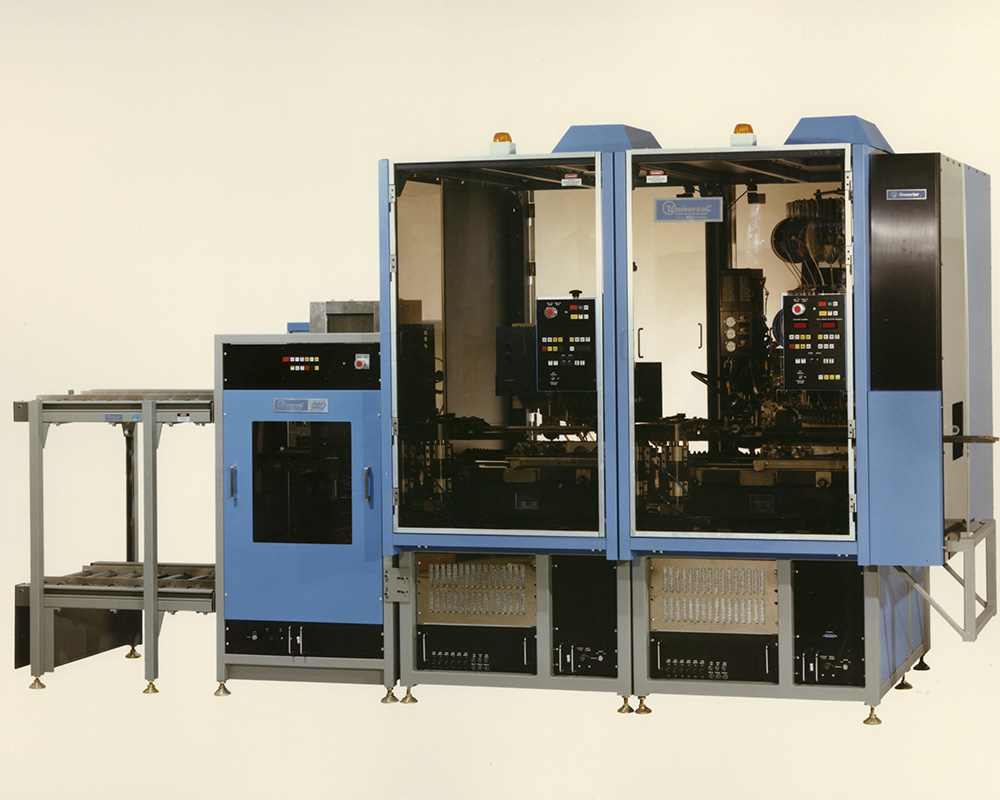 Onserter® II unveiled; adds buffers and elevators to Surface Mount placement features. Selects components from the Reel Magazine and extracts, verifies, orients, and places surface mounted components on the PC board that has been previously prepared with adhesive.
[divider style="none"]
[/divider]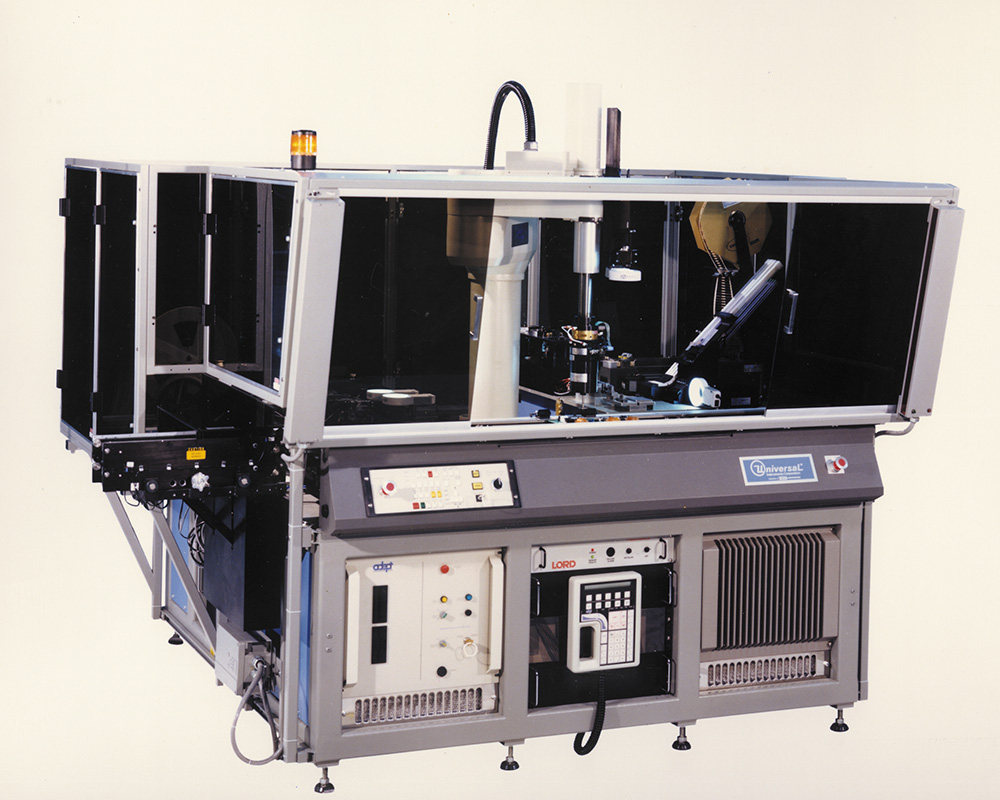 Vari-Cell assembly system emerges from three year development; uses four different insertion heads per nest under robotic control.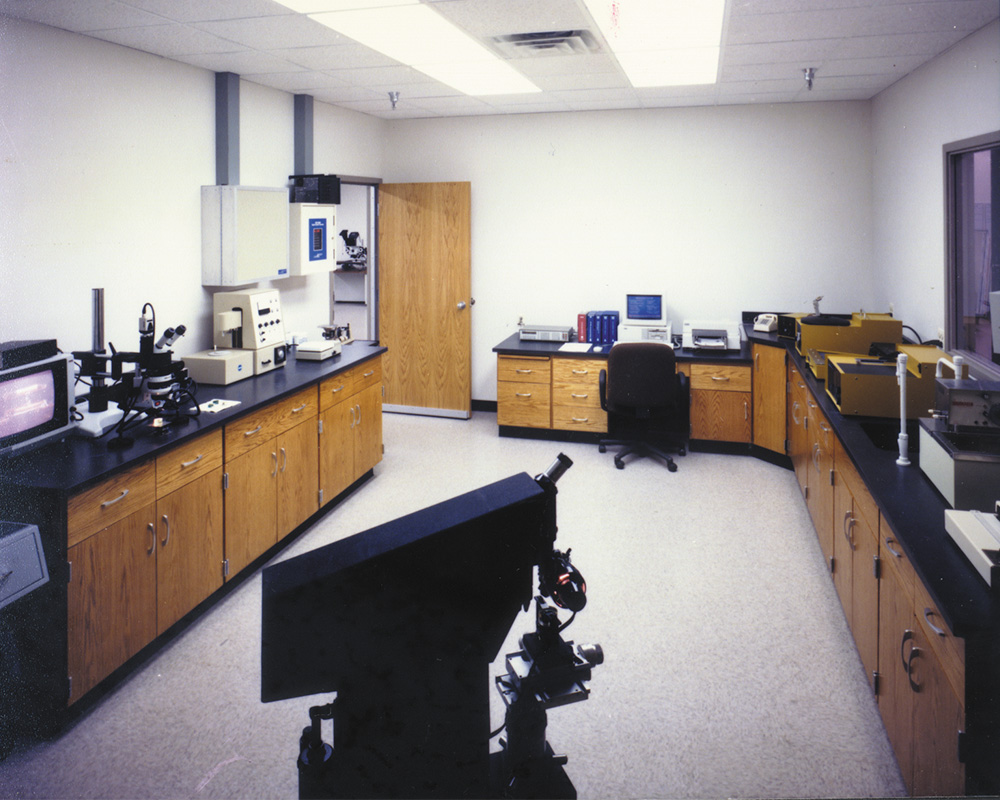 As the electronics industry began to grow rapidly, we realized that our customers needed a resource to help them keep up with the changing technology landscape.  From this idea, the APL (Advanced Process Lab) was born  (created by George Westby)  Their charter is to study the industry challenges and provide our customers with the solutions to optimize  and improve their SMT processes.   More than 30 years later, our APL ranks up amongst one of the top analytical labs in the World, and includes a world-renowned industry Consortium made up of the major tech leaders in the industry.
[divider style="none"]
[/divider]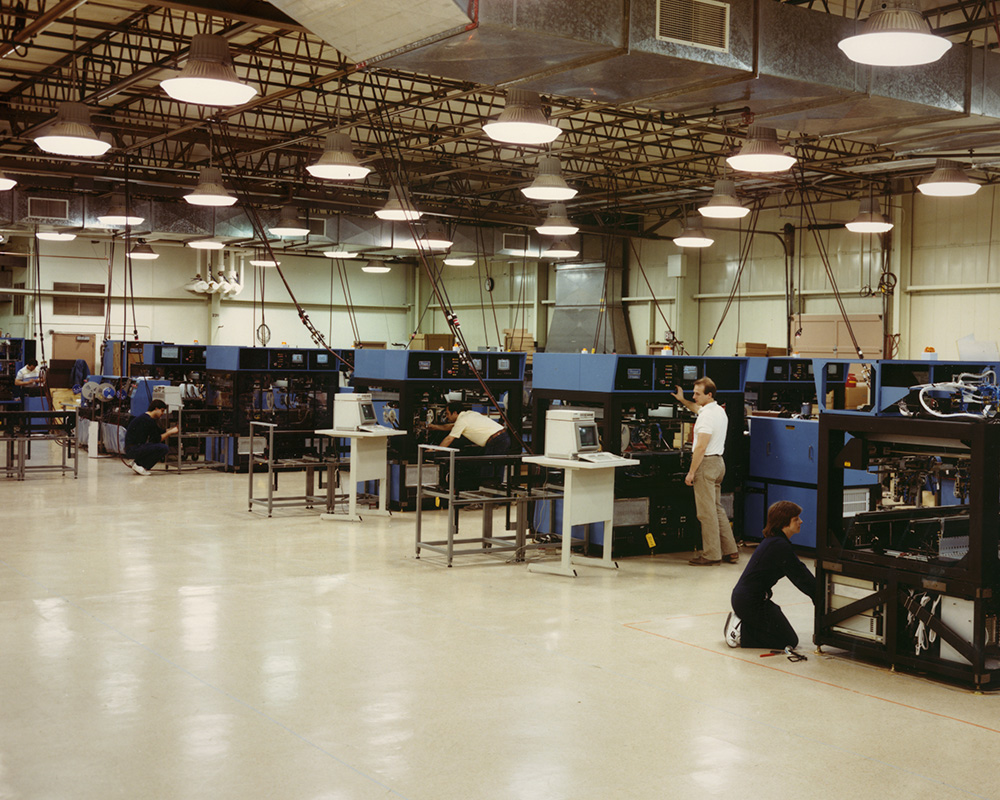 Modern day manufacturing at Bevier St. "Flex-Line" concept quickens Universal response to customer delivery dates.
[/section]
[space value="50″]
[/space]
A couple additional points in history:
Dover Corporation acquires DEK Printing of England to work autonomously with Universal's Hybrid Group.
Soltec of Sweden acquired by Universal, adds PC soldering and board cleaning capability to product lines.
FAB Center created at Bevier Street; produces machining and sheet metal operations.
Hong Kong support office opens.
New China Service office opens in Beijing; first Radial Machine sold on mainland China.
Company adopts "Just-in-Time" supply pipeline from vendors; reduces inventory investment.
Establishment of Broome Engineering; Universal's remanufactured machine division.