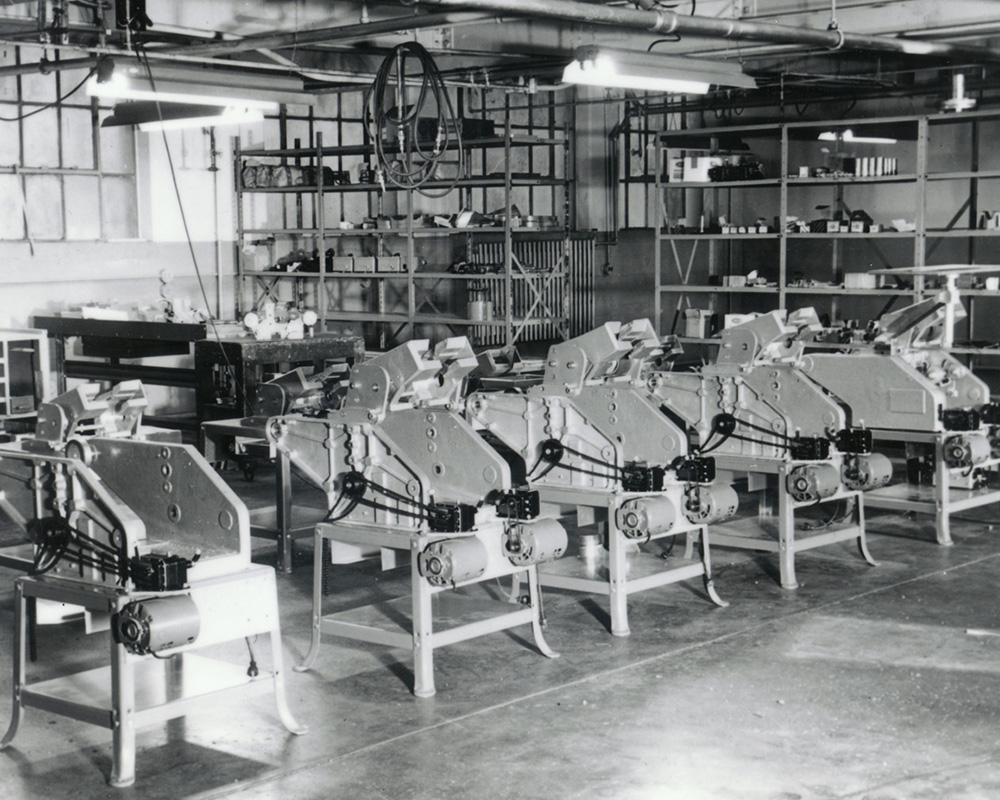 Universal engineers and IBM (Kingston) specialists devised a method of preparing axial lead components for IBM's printed circuit board assembly. The "taping machine" was born and opened the door for Universal's electronic component equipment era.
Company produces thousands of frames for modular plug in units used in the production of TVs.
President J. Donald Ahearn begins restructuring the company to capitalize on the burgeoning electronics industry.
Universal begins building component prepping equipment for component manufacturers across the country.
F.H. Lawson hired from Link Aviation; becomes Vice President and Board member.
Company purchases 36,000 square foot building and 10 acres at Bevier Street.
Annual revenues hit $1,500,000; 170 on payroll.