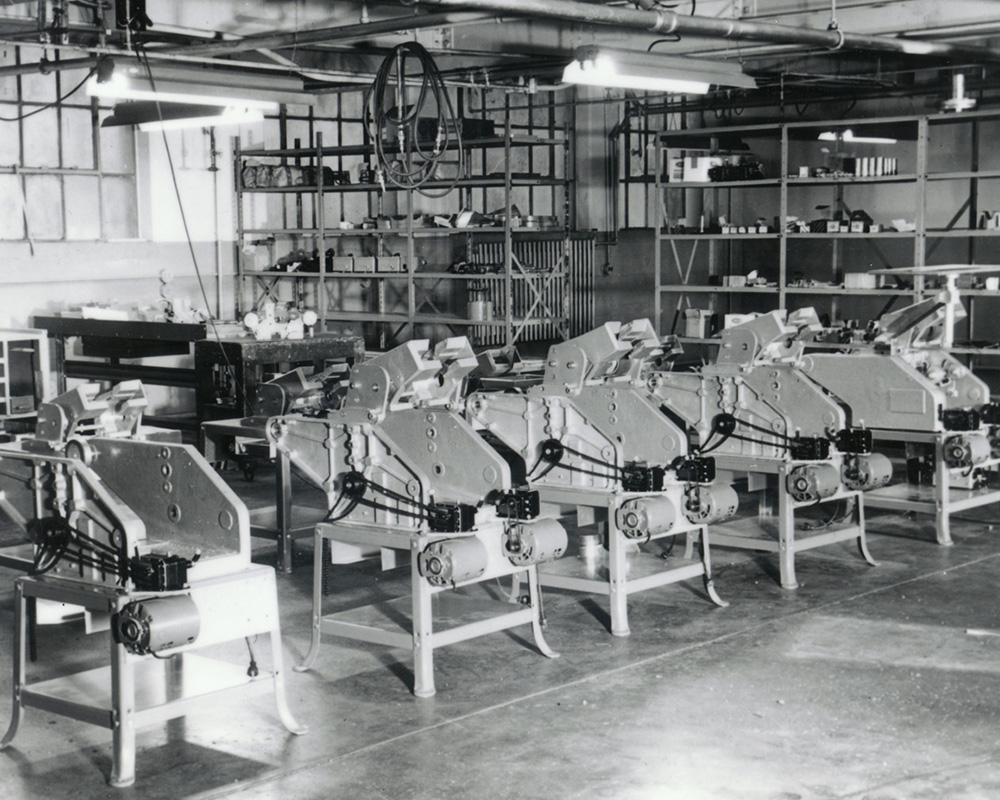 Universal engineers and IBM (Kingston) specialists devised a method of preparing axial lead components for IBM's printed circuit board assembly. The "taping machine" was born and opened the door for Universal's electronic component equipment era.
Company produces thousands of frames for modular plug in units used in the production of TVs.
President J. Donald Ahearn begins restructuring the company to capitalize on the burgeoning electronics industry.
Universal begins building component prepping equipment for component manufacturers across the country.
F.H. Lawson hired from Link Aviation; becomes Vice President and Board member.
Company purchases 36,000 square foot building and 10 acres at Bevier Street.
Annual revenues hit $1,500,000; 170 on payroll.
[section background_repeat="repeat" background_position="center top" background_attachment="static" background_scroll="none" border_size="2″]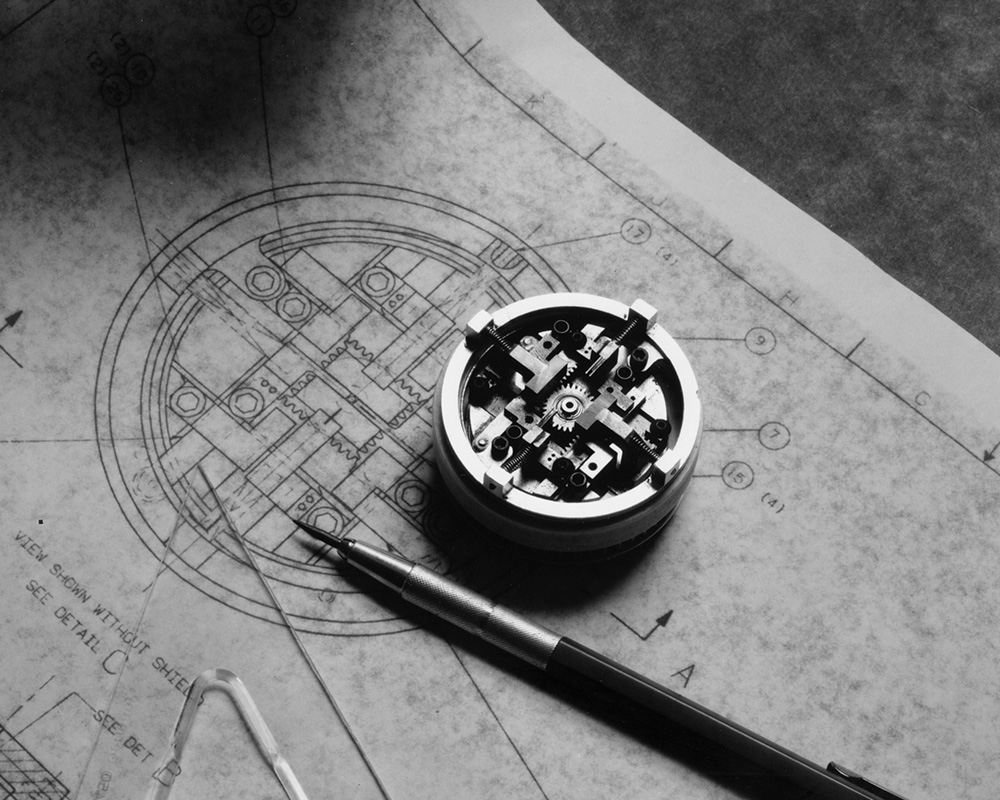 The roots of today's precision metal fabrications at Universal can be traced to the 1930s and 1940s when the company grew into a sophisticated tool and die machine shop. Shown here is the center-and-square mechanism for the modern day surface-mount component assembly system.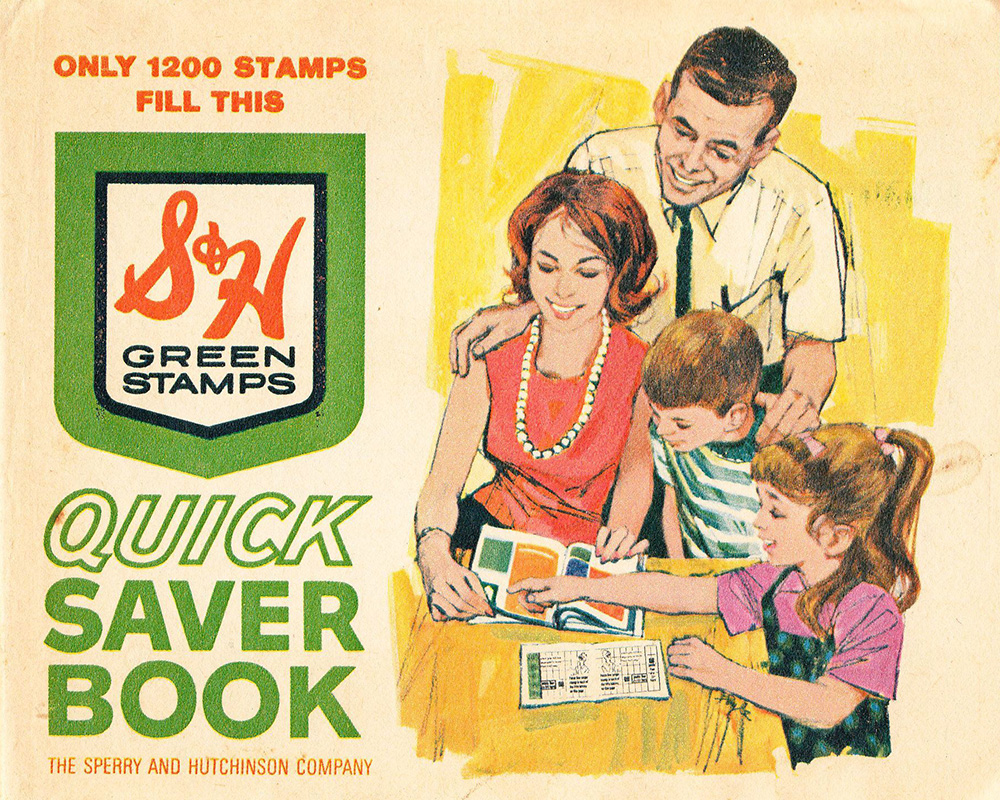 Universal purchases second SIP 6A Jig Borer. Machine is used to produce complex perforating dies the manufacture of S&H Green Stamps. S & H stamps were a line of trading stamps that were distributed as part of a rewards program operated by the Sperry & Hutchinson Company (S&H) which could be redeemed for products in their catalog.
[divider style="none"]
[/divider]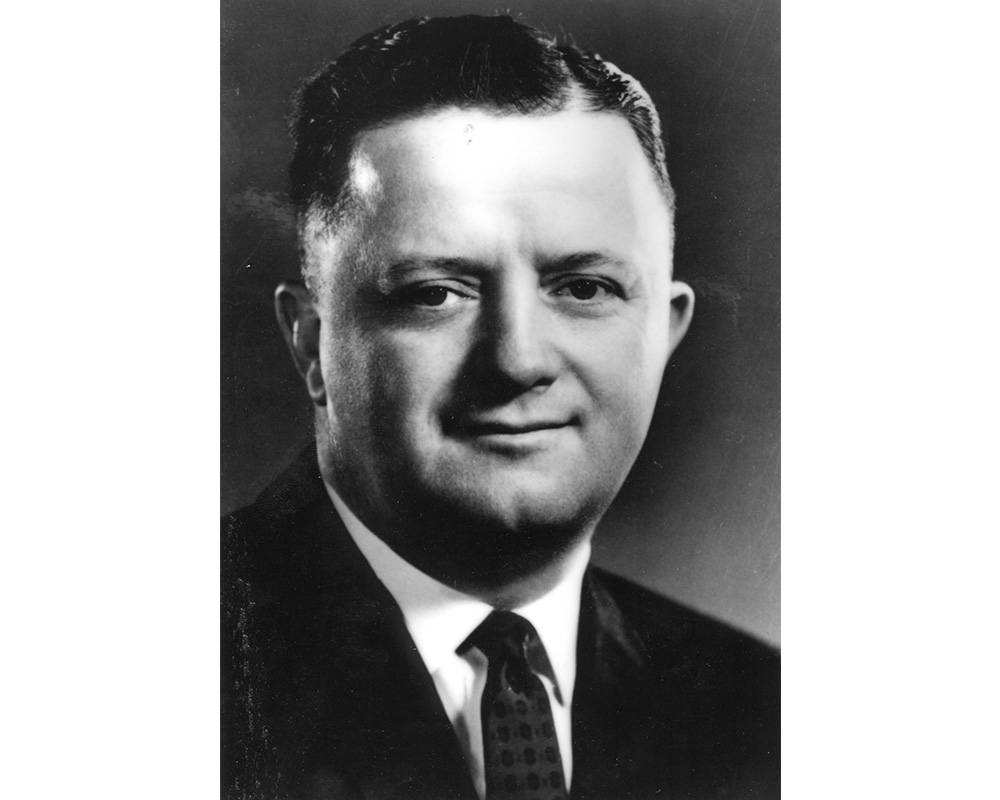 Floyd H. "Rudy" Lawson hired from Link Aviation Devices executive staff; becomes Vice President and Board member.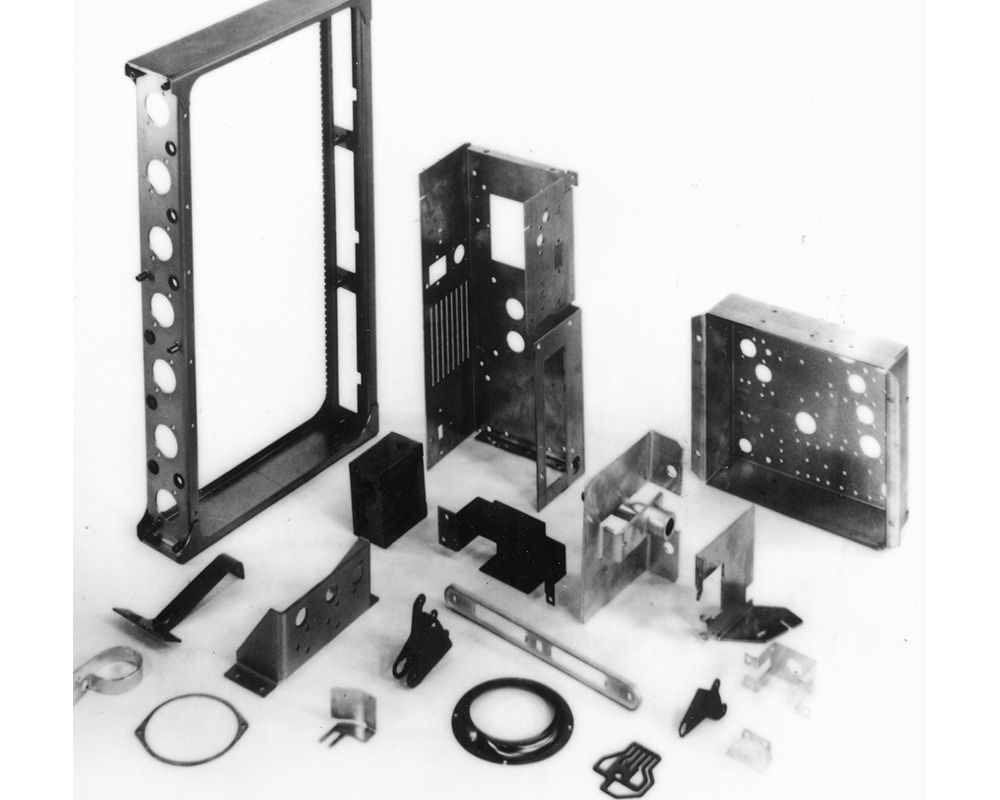 Stamped frame assembly housed pluggable unit which formed the matrix of early vacuum-tube style computer systems. Assortment shown here was typical of Stamping Division output in the 1950s.
[divider style="none"]
[/divider]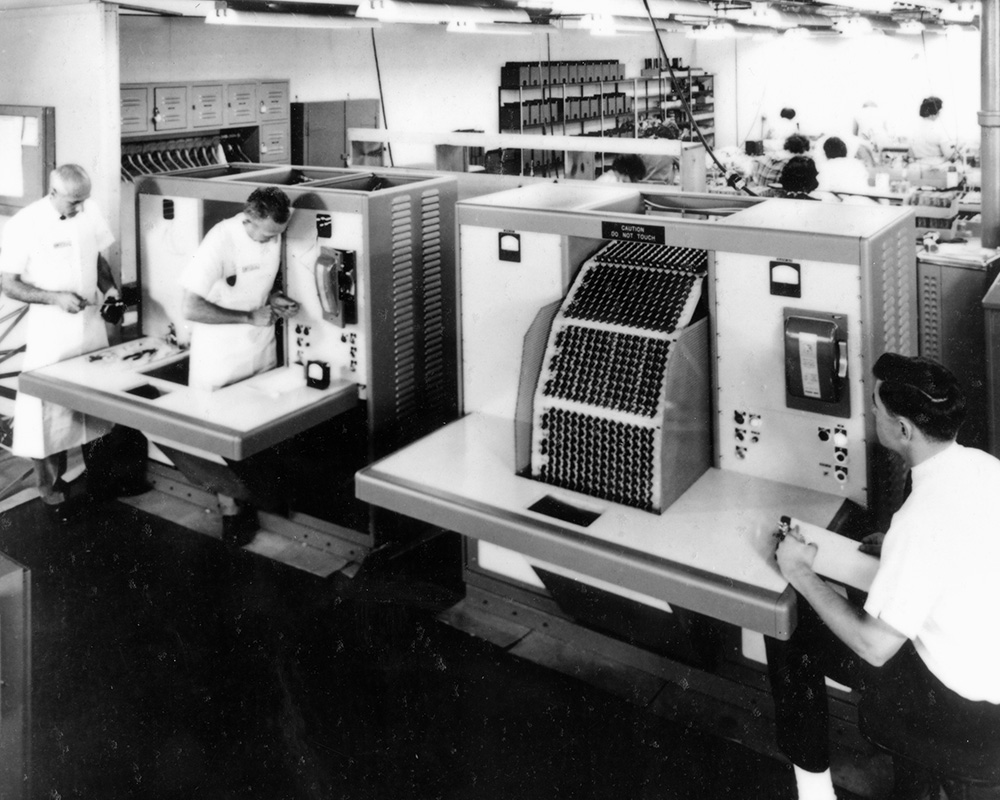 The company progressed into fabrication of special machines built to customer design. Here, final assembly (foreground) and sub-assembly (background) combine to produce a complex test fixture.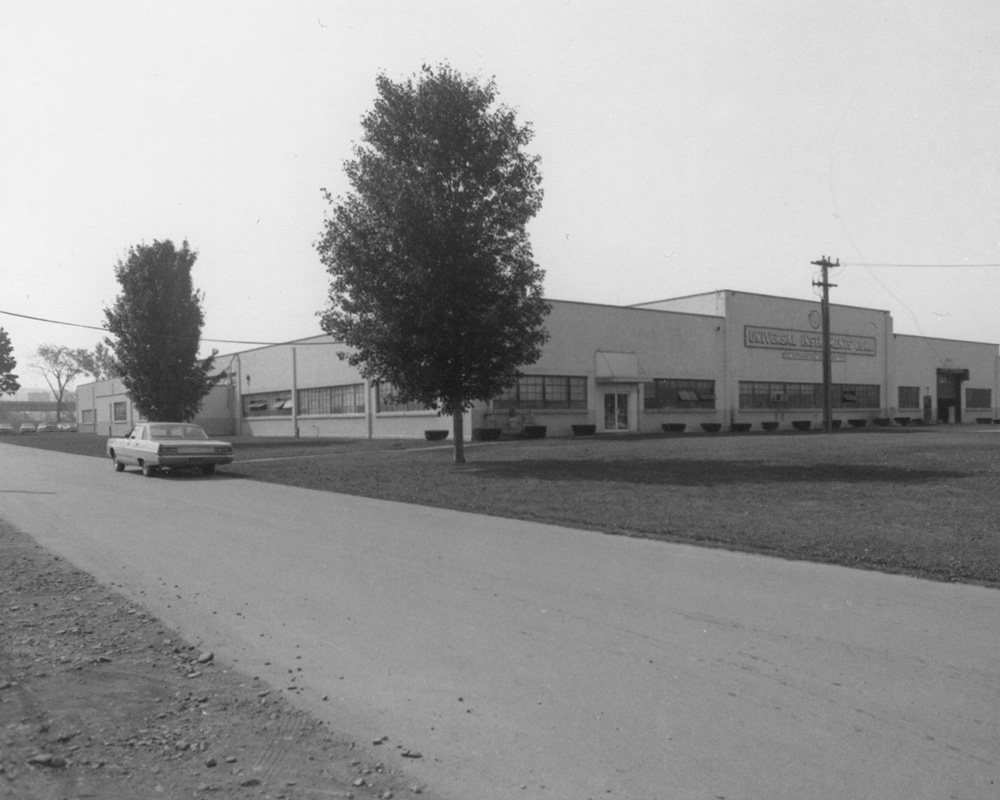 Stamping operations were moved from Frederick St. to this Bevier St facility in 1958.
[/section]
[space value="50″]
[/space]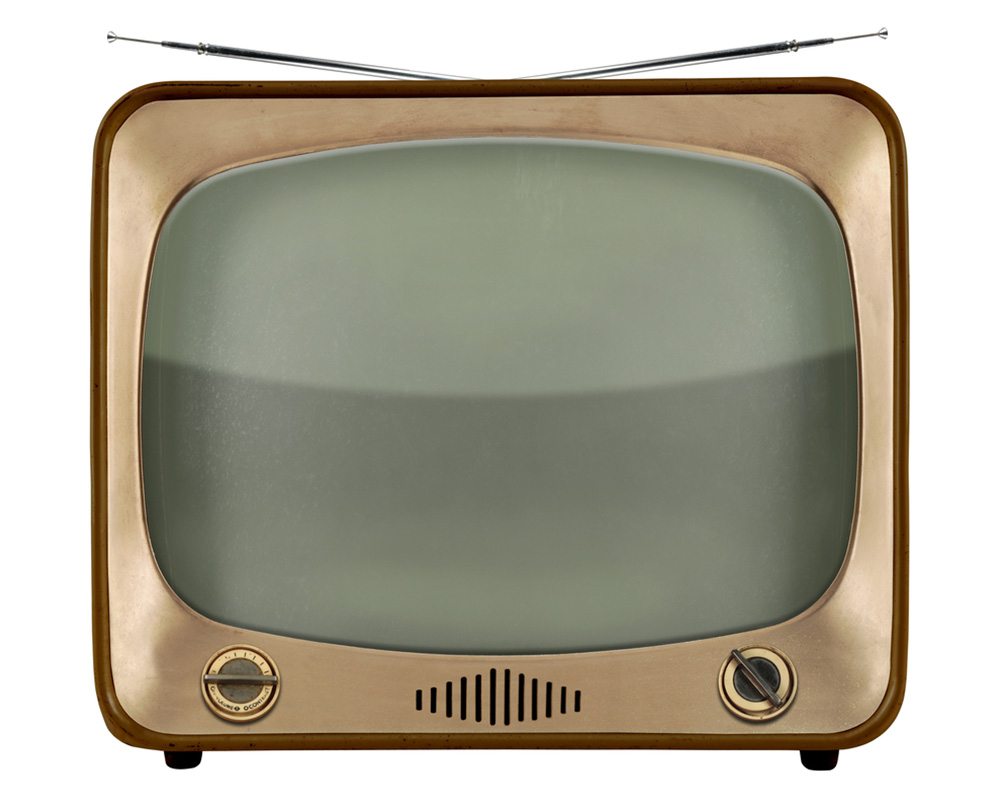 A couple additional points in history:
Limited broadcast of television signals begins to homes with black and white sets.
North Korea invades South Korea. With United Nations approval, the U.S. sends ground, air and naval forces to halt communist takeover.
Jet aircraft replace piston-powered aircraft in struggle for air supremacy over battlefields.
IBM and Link Aviation gear up for rapid changes in defense technologies.