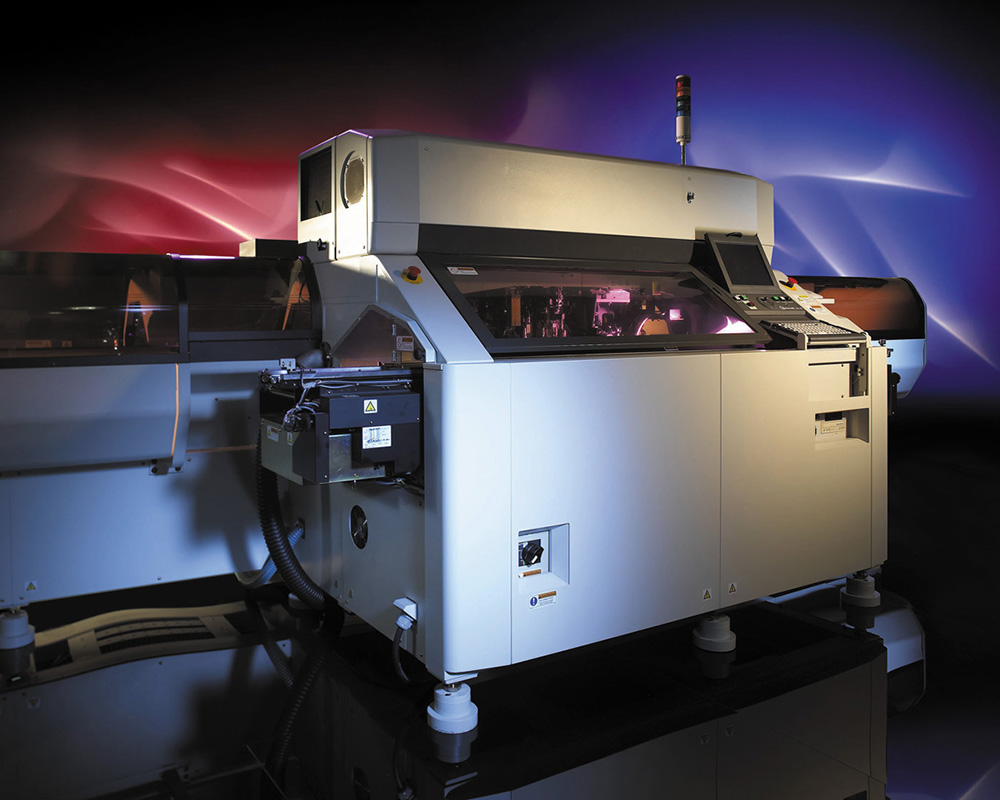 The revolutionary Lightning™ Head is introduced. This 30-spindle high-speed chip placement head strengthens Universal's position in the mid-range and high-speed flexible market.
Key products introduced:

The release of the HSP 4797 launches company into the high-speed chip placement market.
GSM Genesis™ platform  is released as the next generation dual-beam platform.
Single-beam AdVantis™ platform is introduced to address the mid-range market.
Introduction of Polaris Jr. complements the existing Polaris Multi-process assembly cell.
Quadris™, a quad-beam SMT placement system, hits the high-speed market.
Dimensions™ Manufacturing software; a leading-edge factory automation software to optimize efficiency and productivity, is launched.

Jean-Luc Pelissier takes the reins to become Universal's eleventh (and current) President & CEO.