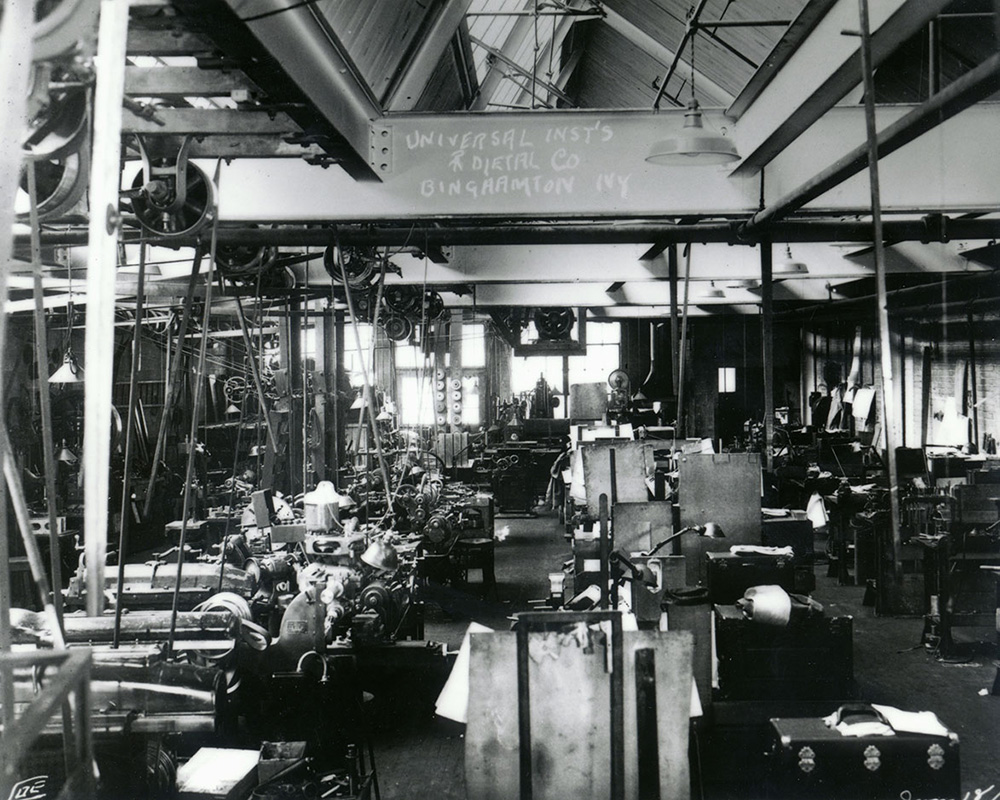 Joseph F. Ahearn and Per H. Enlund were hired to convert to machine and tool and die operation, as safety pins proved difficult to manufacture and sell.
IBM (located in Endicott, NY less than 10 miles from Universal headquarters) calls upon UIC for precision tool and die machining.
Company also begins tooling parts for local washing machine manufacturers.
Business continues to grow and expands into a larger facility at 20 Wall Street.
Universal shareholders earn dividend on profits.
[section background_repeat="repeat" background_position="center top" background_attachment="static" background_scroll="none" border_size="2″]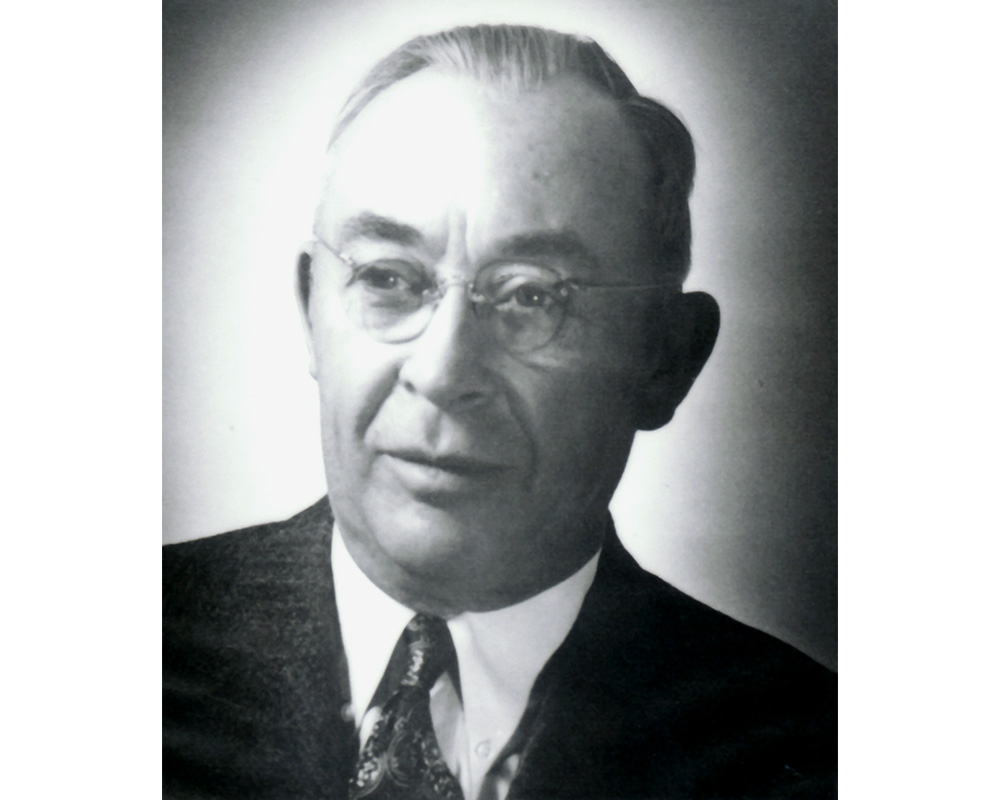 Joseph F. Ahearn joined Universal in 1922 and assumed general management responsibility; was directly-responsible in getting the company off the ground.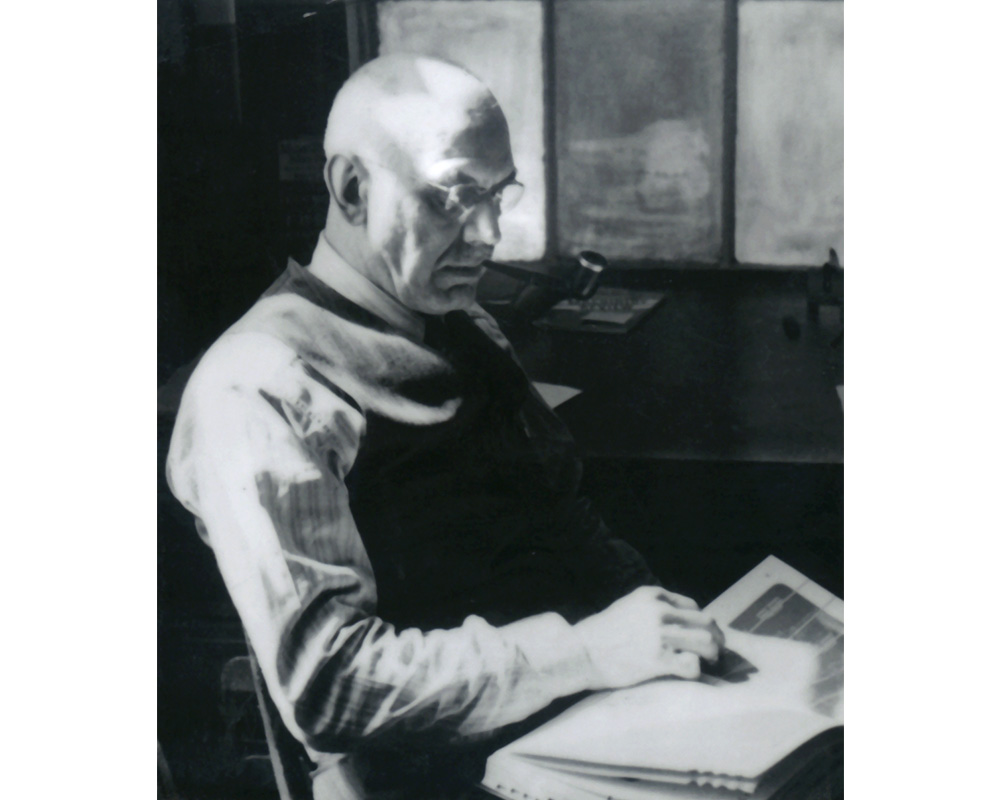 Per "Hank" Enlund also joined the company in 1922; oversaw early shop operations. His prior expertise was instrumental in developing Universal into a precision tool and die manufacturing company.
[divider style="none"]
[/divider]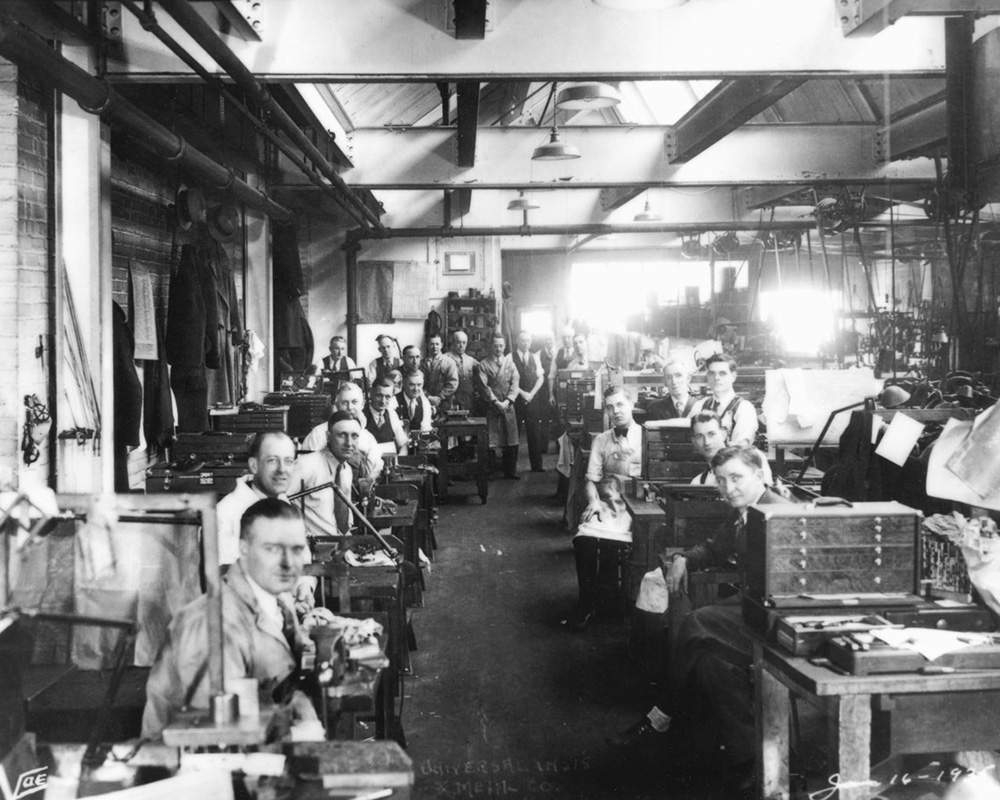 This is an image of Universal's employees working at the 20 Wall Street factory.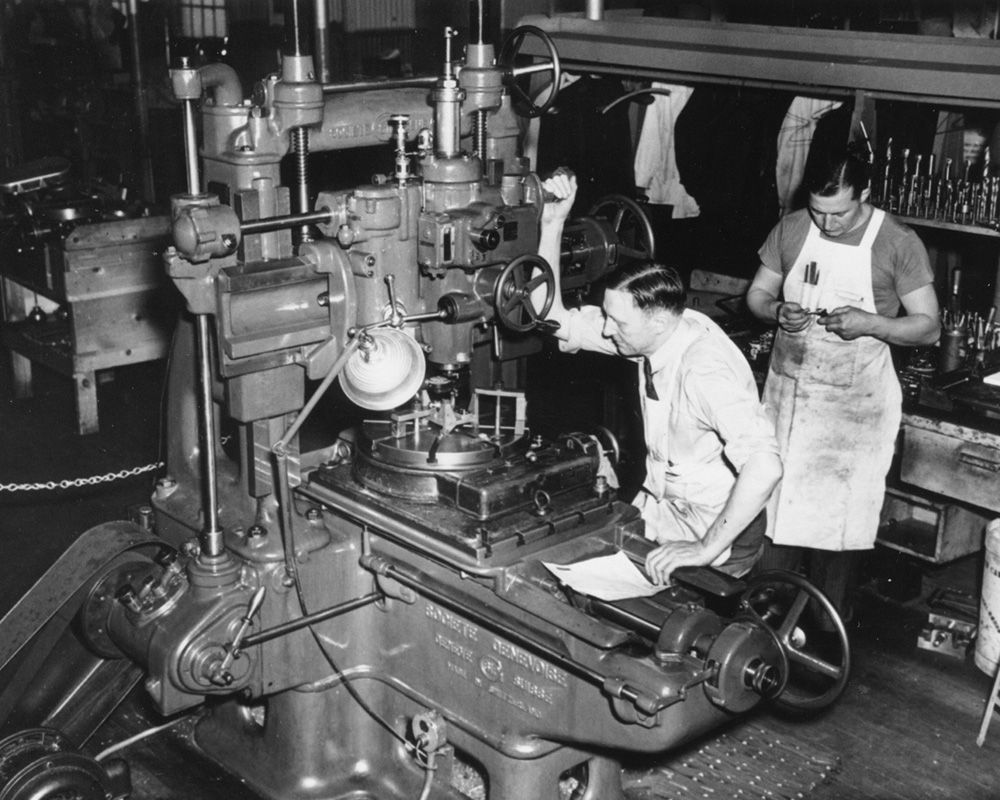 Carl E Davis, a superb metalworking craftsman, operates the Swiss Jig Borer which helped establish Universal's early expertise in precision machining.
[/section]
[space value="50″]
[/space]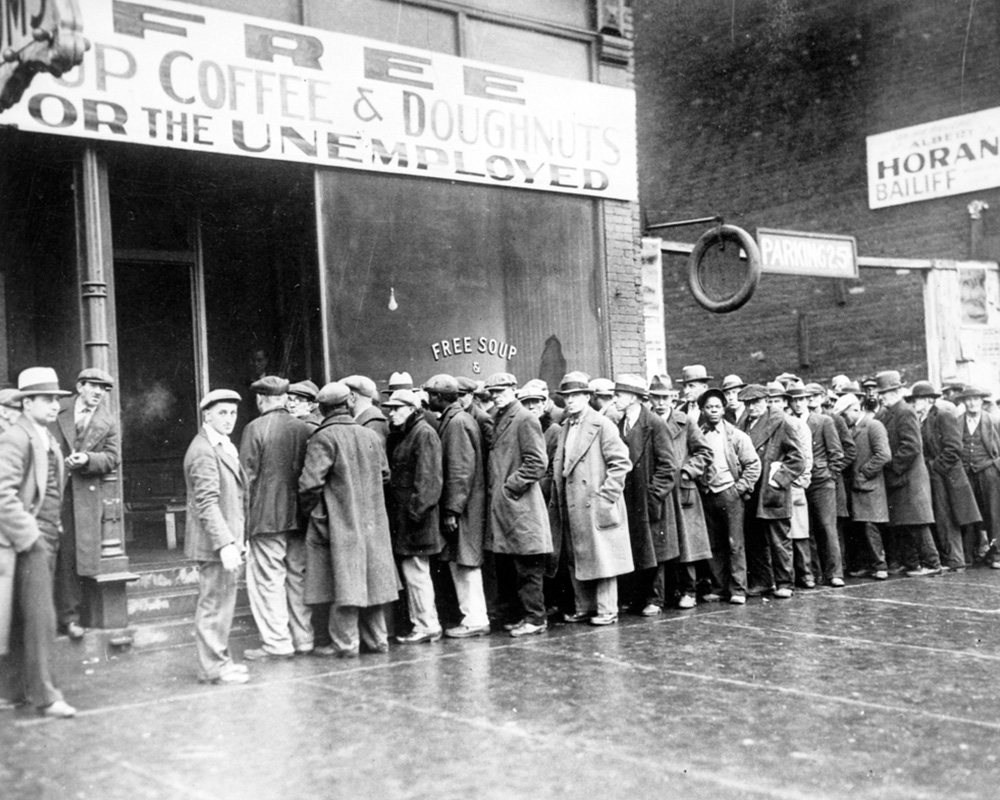 A couple additional points in history:
International Business Machines begins in the newly formed village of Endicott, NY.
First radio broadcast; only 30% of country has electricity, and of that, only 30% have radio receivers.
Charles Lindbergh solos across Atlantic, New York City to Paris in 33 hours. His all-metal aircraft, "The Spirit of St. Louis," uses a magneto made by the Scintilla Magneto Company of Sidney, New York.
The flight spurs Edwin A. Link, Jr. to use the apparatus and compressed air of his father's organ company in an effort to build an aircraft operation trainer.
The Great Depression begins with the October 29, 1929 New York City's Wall Street stock market crash.