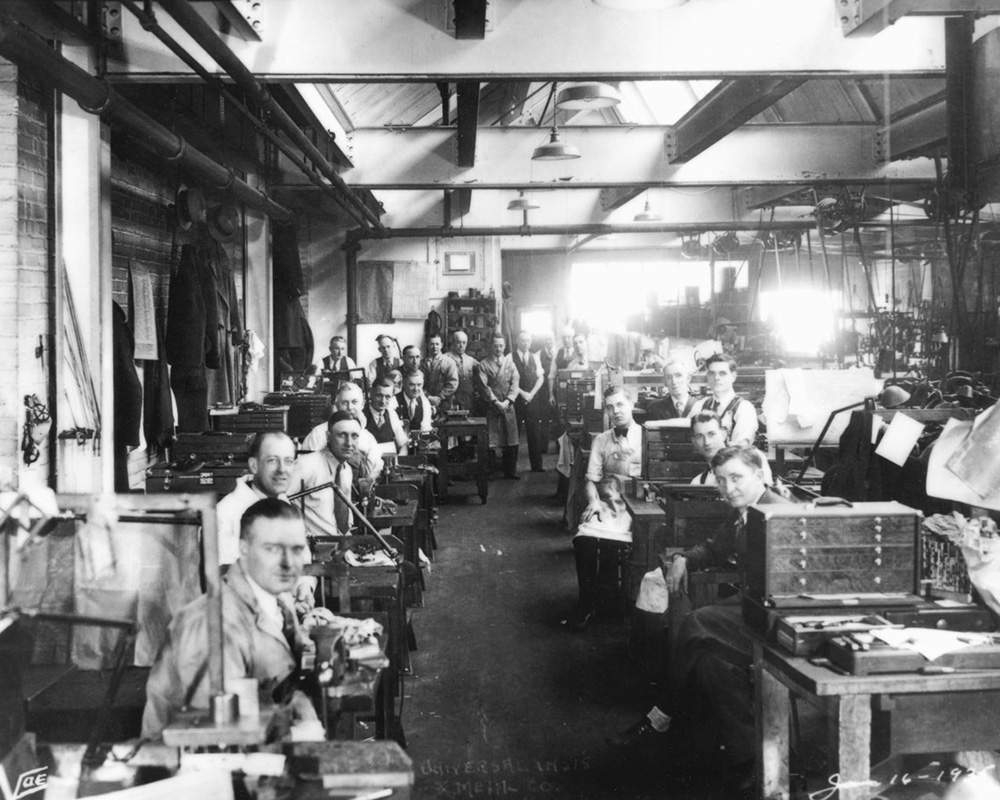 Universal's tool and die talents were pressed to answer New York State's small arms manufacturers' demands for gauges and fixtures (such as Ithaca Gun, Buffalo Arms, and General Motors) Other defense contractors such as IBM, Bendix-Scintilla, Eclipse Machine, Remington Rand, and Link Aviation required customer tooling and machining.
Universal adds Brewer-Titchener and Wilkinson Manufacturing of Binghamton; Morse Chain and Allen Wales, Adding Machines of Ithaca, Scintilla Magneto of Sidney, and Smith Corona Typewriter of Syracuse and Groton to customer list.
Personnel and machine growth requires expansion; basement quarters are leased.
The Great Depression continues; Universal survives by cutting costs and investing in new equipment.