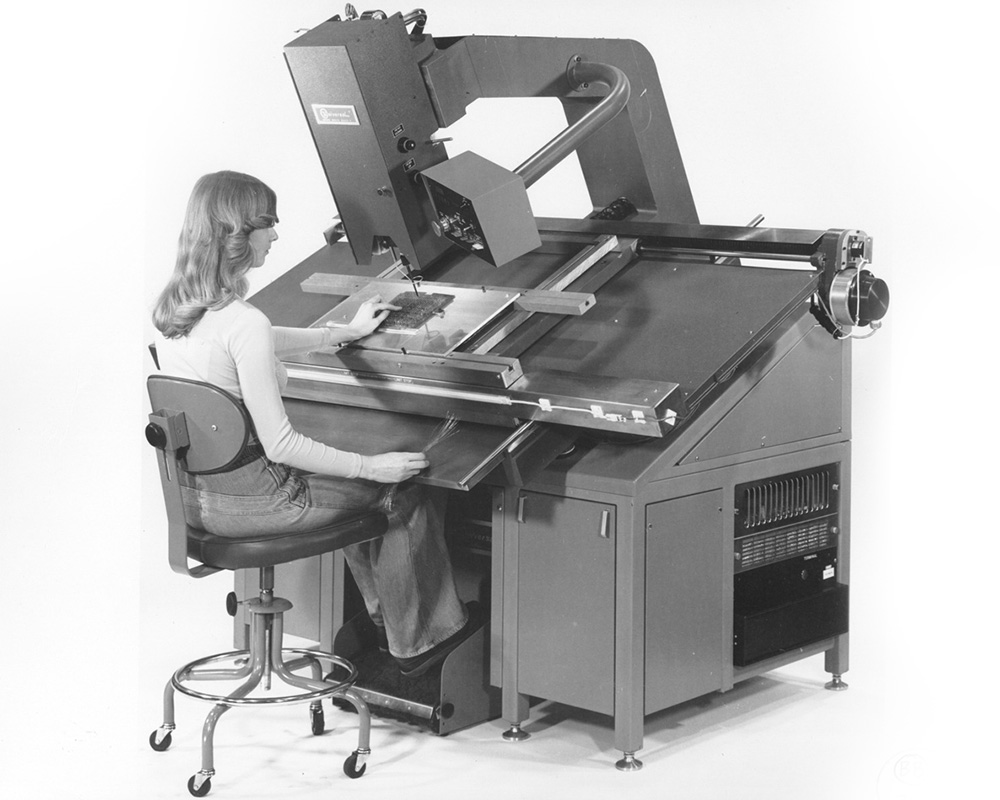 Company goes public; sells 275,000 shares over the counter at $11.50 per share.
Shareholders approve Universal merger with Dover Corporation of New York City, NY.
MEA production expands; awarded IBM contract to assembly thick film substrate for a new phase of computers.
First & second overseas offices open to market products to Germany and central Europe.
Sale of a Sequencer and a Dual Head VCD inserter to Standard Telephone and Cable Party Ltd. opens Australian market.
72-station mixed DIP machine shipped to Hughes Aircraft, Fullerton, CA; establishing our long-standing relationship within the aviation market.
Man-U-Sert and Mod-U-Sert machines introduced at NEPCON/East trade show in Philadelphia, PA.
Record hiring of 433 employees brings headcount to over 800.
[section background_repeat="repeat" background_position="center top" background_attachment="static" background_scroll="none" border_size="2″]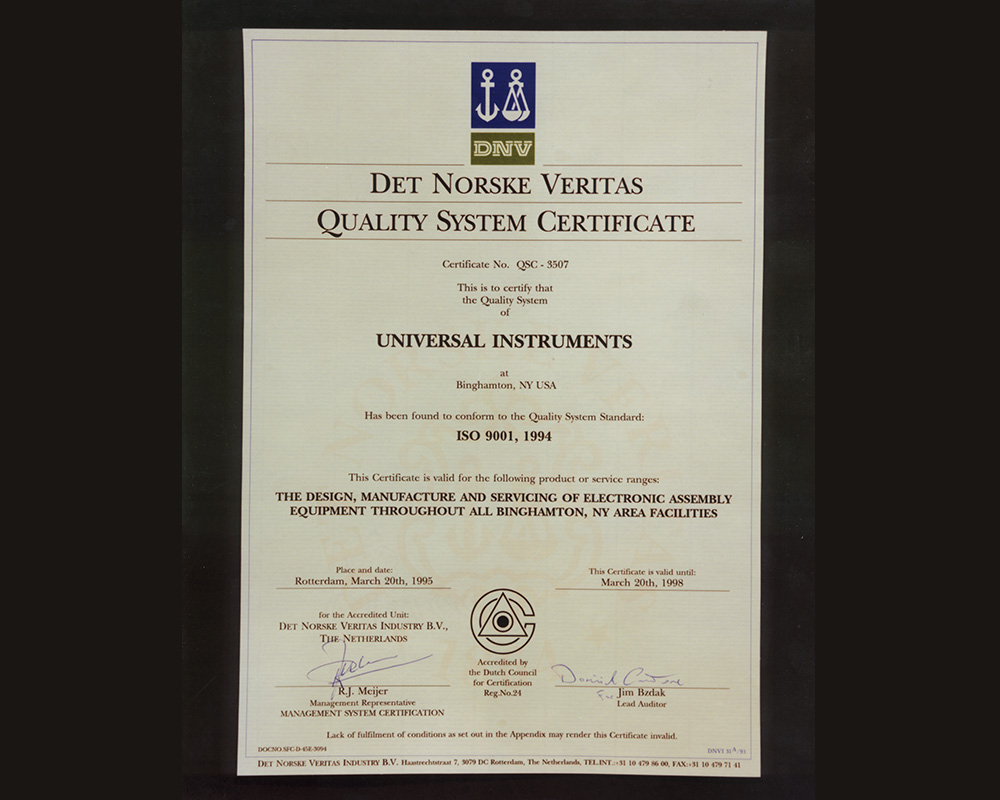 Landmark moment in 1972: Universal "goes public."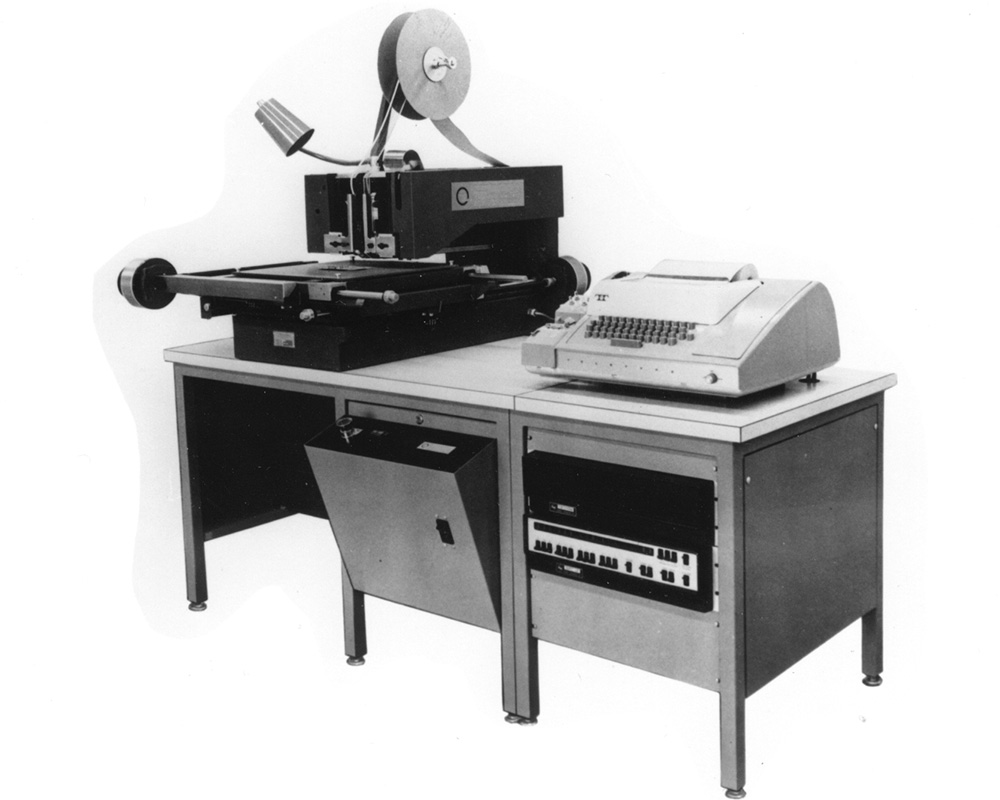 Universal graduates from numerical control (N/C) to computer control (C/C) with this Variable Center Distance (VCD) Axial Component Inserter, shipped to Western Electric in Oklahoma.
[divider style="none"]
[/divider]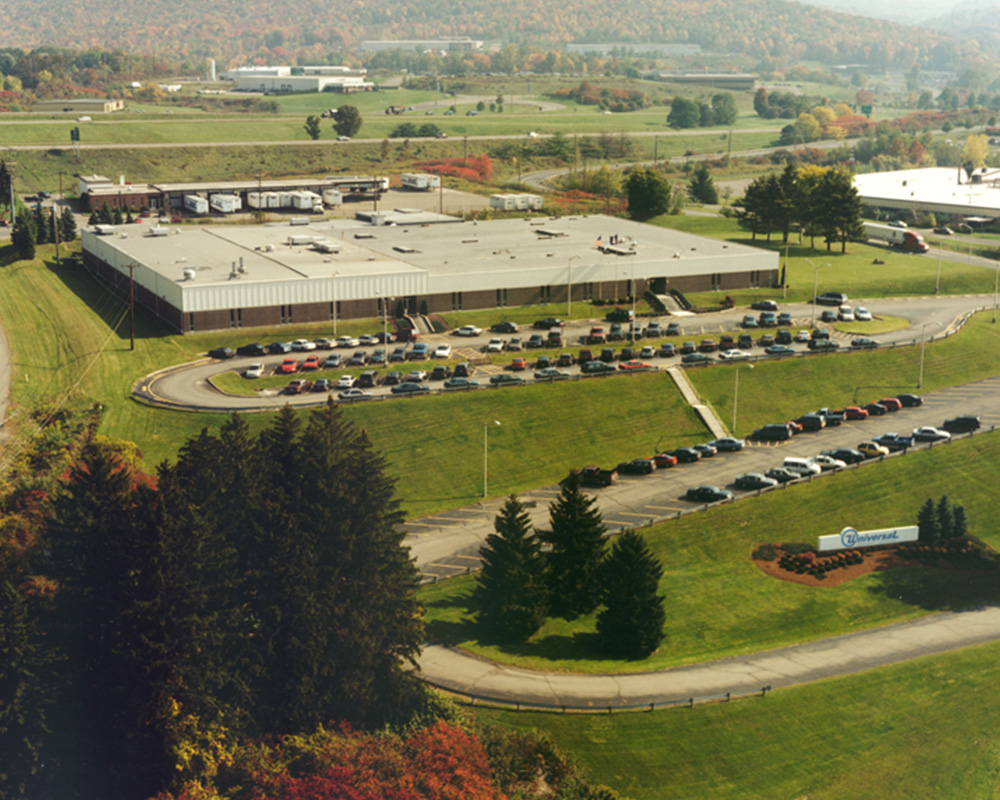 MEA, Administration, Marketing, and Finance move into new headquarters named "UIC Kirkwood North".
Quadrasert VCD released in 1972 featuring automatic board handling.
[divider style="none"]
[/divider]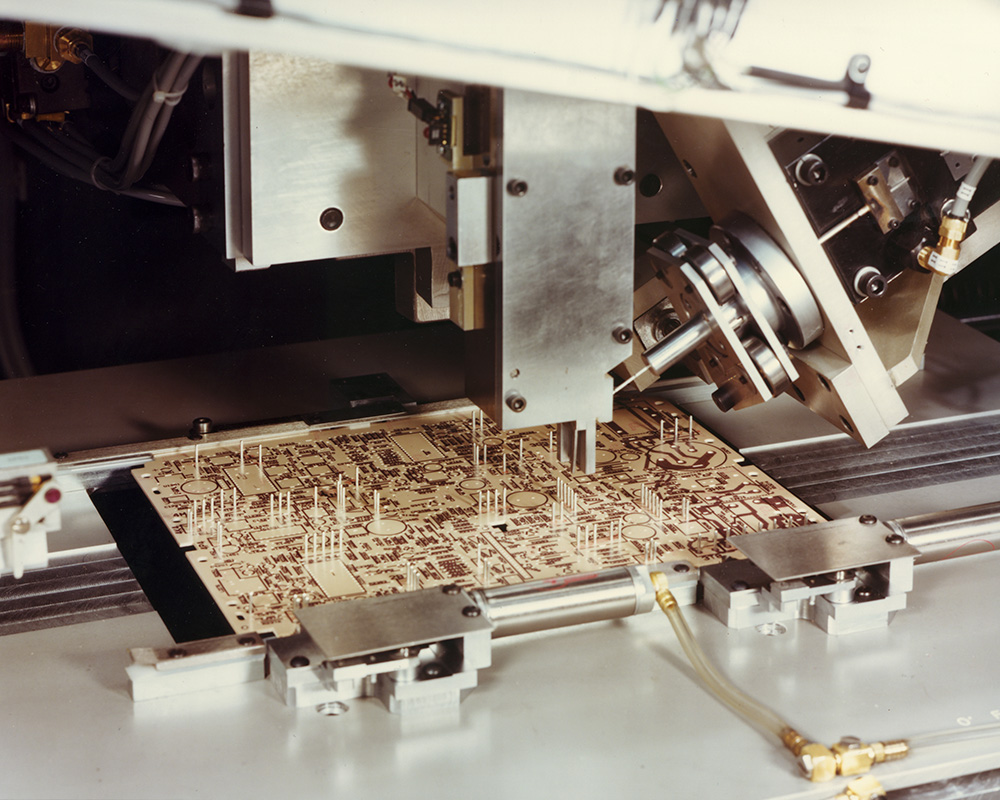 PIN insertion machines become the latest PC board assembly product line produced by Universal.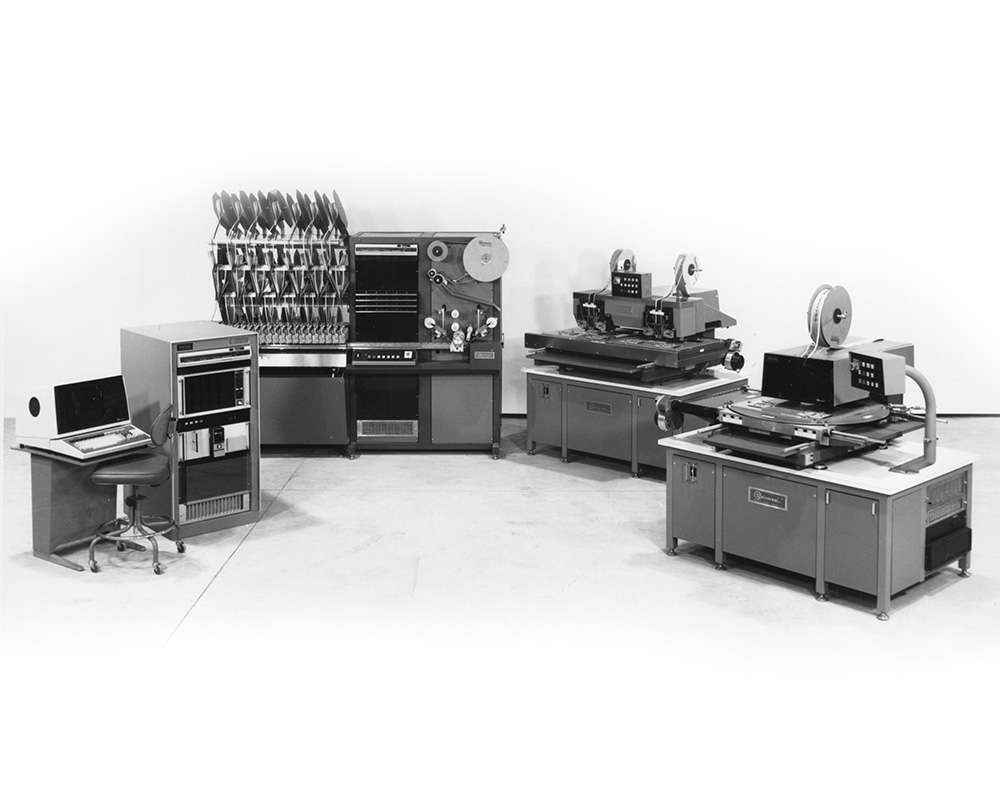 Picture shows a Sequencer, Dual-head and Single-head VCD Axial Inserters, directed by an automation control unit.
[divider style="none"]
[/divider]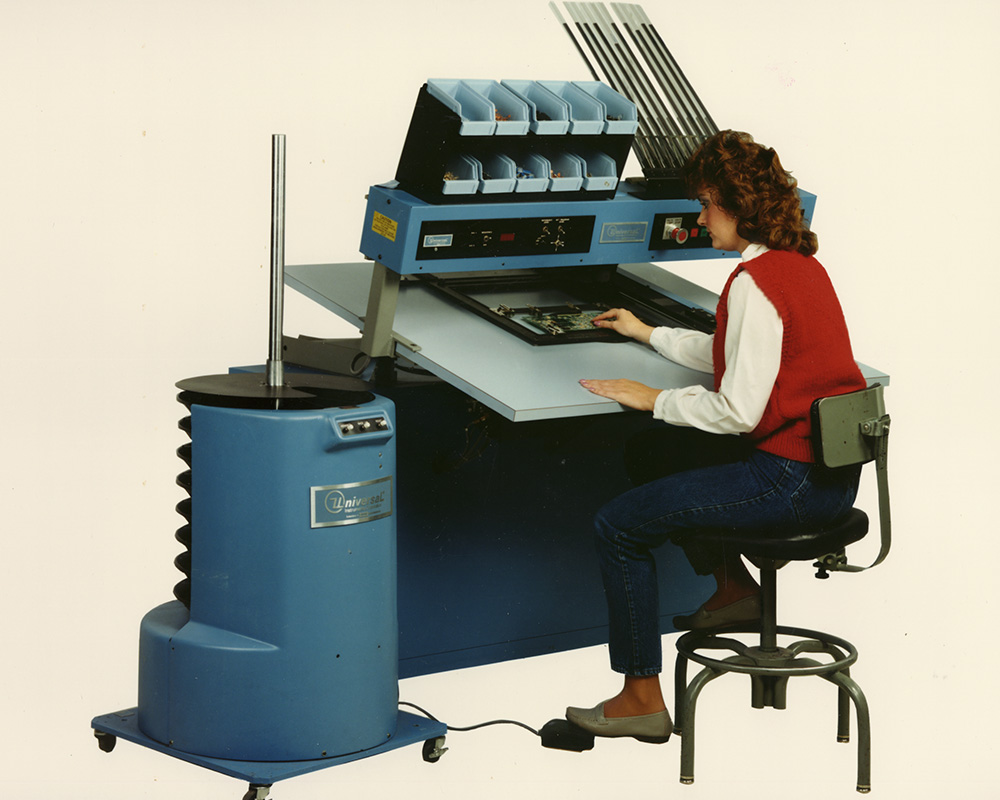 Manusert machine, introduced at the NEPCON East show, is a manual assembly machine that inserts & clinches, for rapid manual insertion with lead cutting and clinching capabilities.
[/section]
[space value="50″]
[/space]
A couple additional points in history:
Hybrid Printing and Assembly Systems introduced. Screen printing on thick substrates and assembly of chip components prepare Universal's entry into Surface Mount Technology.
Universal purchased a 40,000 square foot facility on 9.8 acres in the Kirkwood Industrial Park which will become known as "Kirkwood North", and will serve as our corporate headquarters for many years.
The 1970s were marked by the energy crisis and led to high inflation throughout much of the world ; U.S. manufacturing industries began to decline as a result.
The vacuum tube, was largely supplanted by semiconductor components as the fundamental technology of the industry