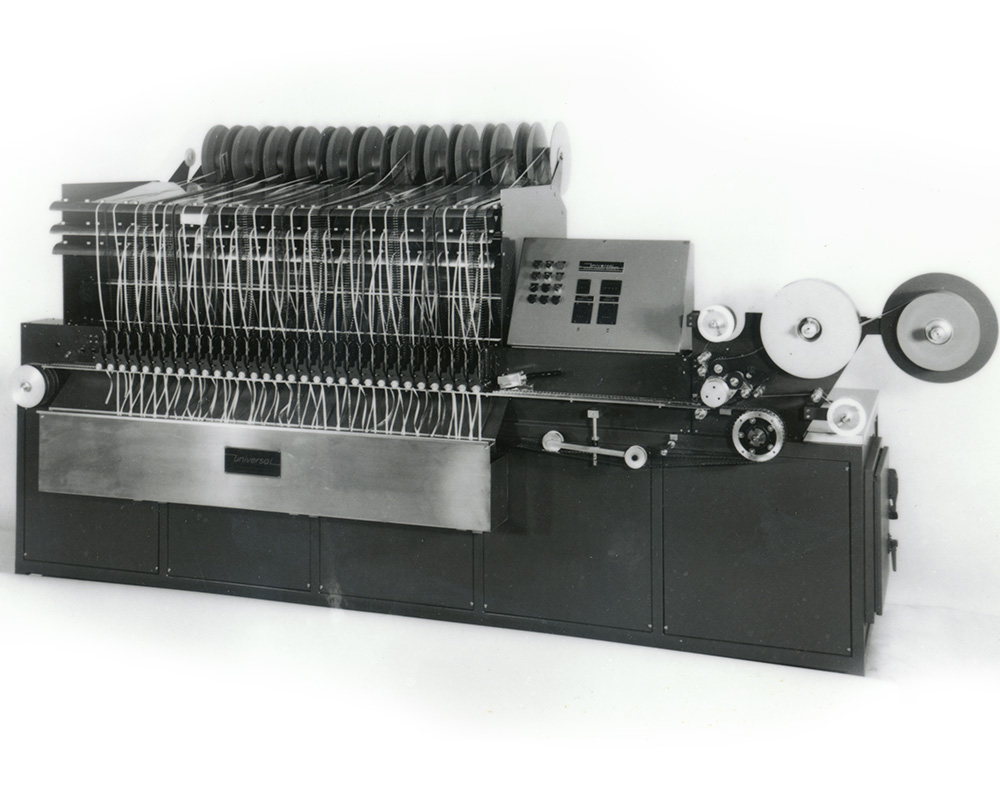 Licensed authorization of design features from IBM and United Shoe Machines' Dynapert Division allows Universal to manufacture printed circuit board insertion equipment.
1st  sale of Universal's insertion equipment to Remington Rand Univac at Utica, NY credited to President Ahearn and Engineer, Phil Ragard.
Transistors replace vacuum tubes in IBM Computer circuitry. Universal asked to design and manufacture preparation equipment for these and other odd shaped components.
Universal's first Sequencer—a machine to select random components from reels and respool insertion sequence is introduced; sold to Western Electric, Chicago.
Second addition to Bevier Street adds 18,000 sq. ft. for machinery expansion.
J.D. Ahearn becomes Chairman of the Board; F.H. Lawson becomes Company's third President &  employment hits 339.
[section background_repeat="repeat" background_position="center top" background_attachment="static" background_scroll="none" border_size="2″]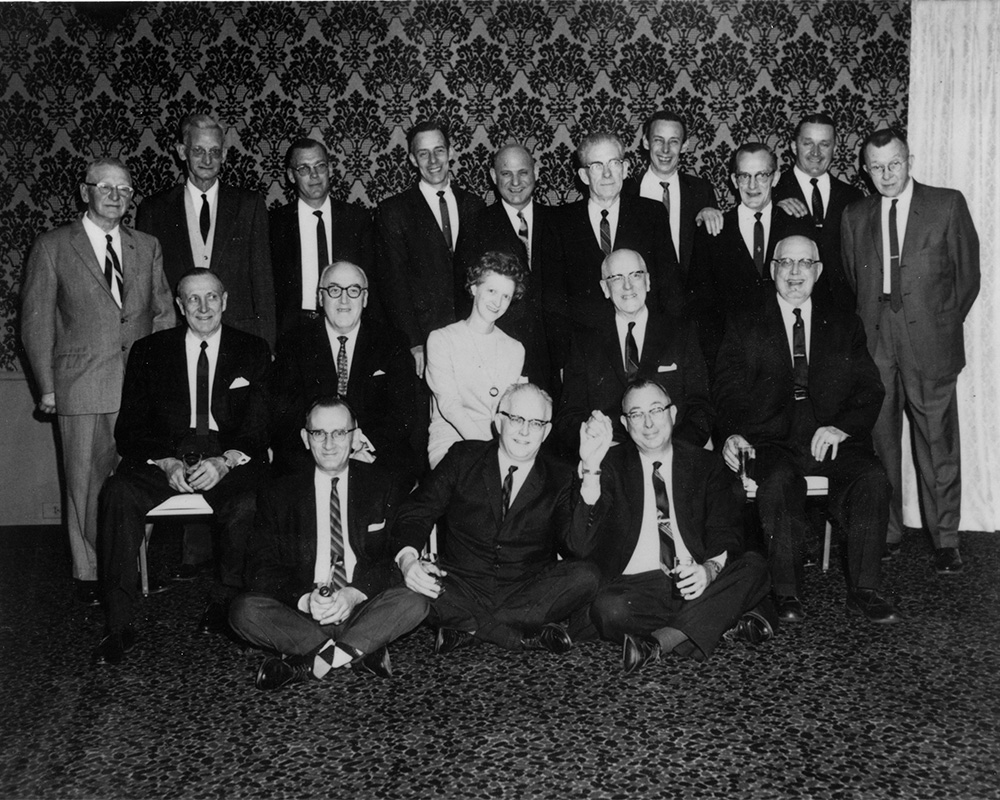 Company forms 20-year service club; honors 19 employees in first induction.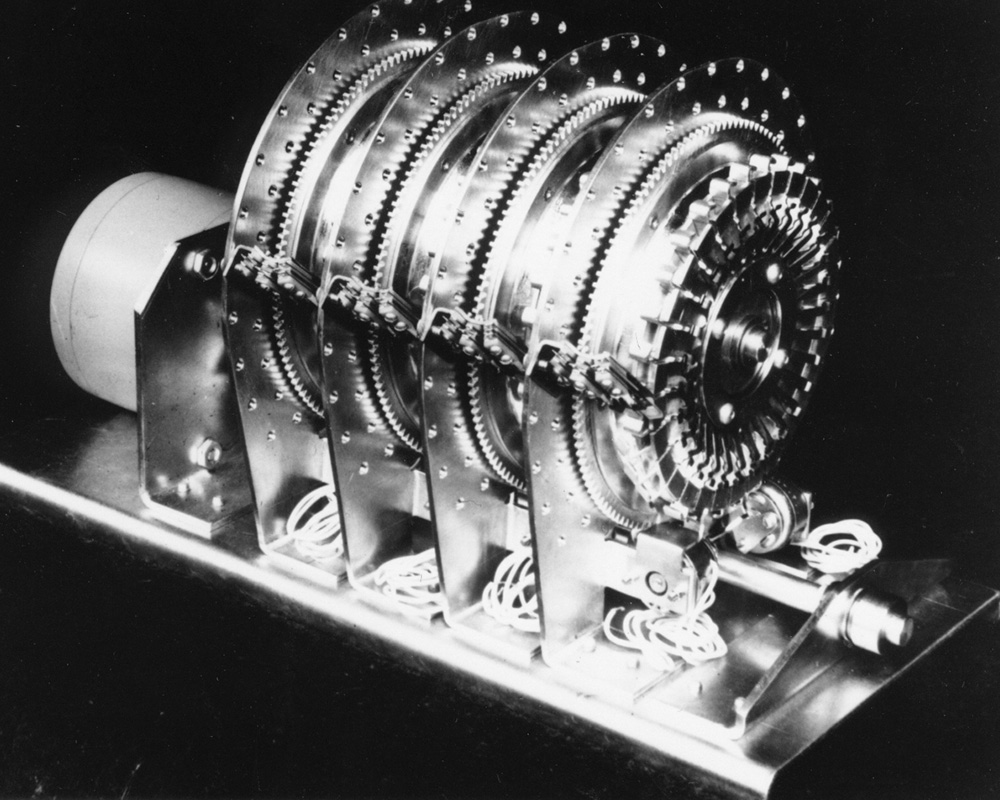 Uniregister® Mechanical Memory, produced in 1962-63. This shift register helped control component process systems.
[divider style="none"]
[/divider]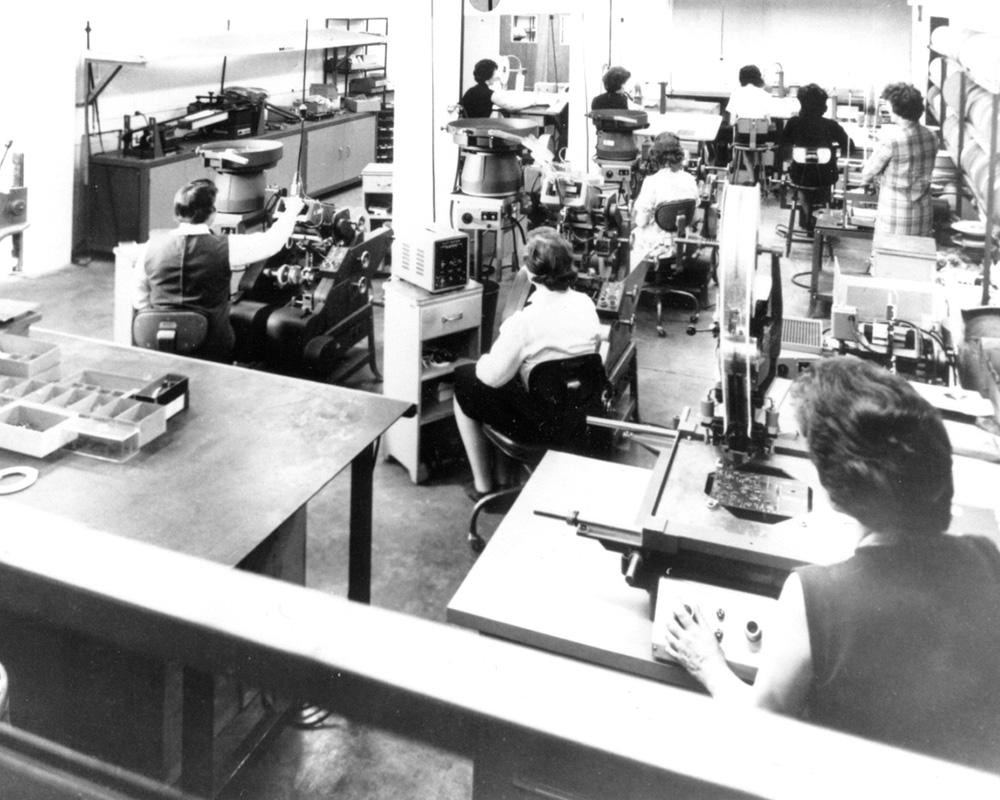 Universal forms Mechanized Electronic Assembly business unit (MEA) to provide subcontract component prepping, taping, and insertion services.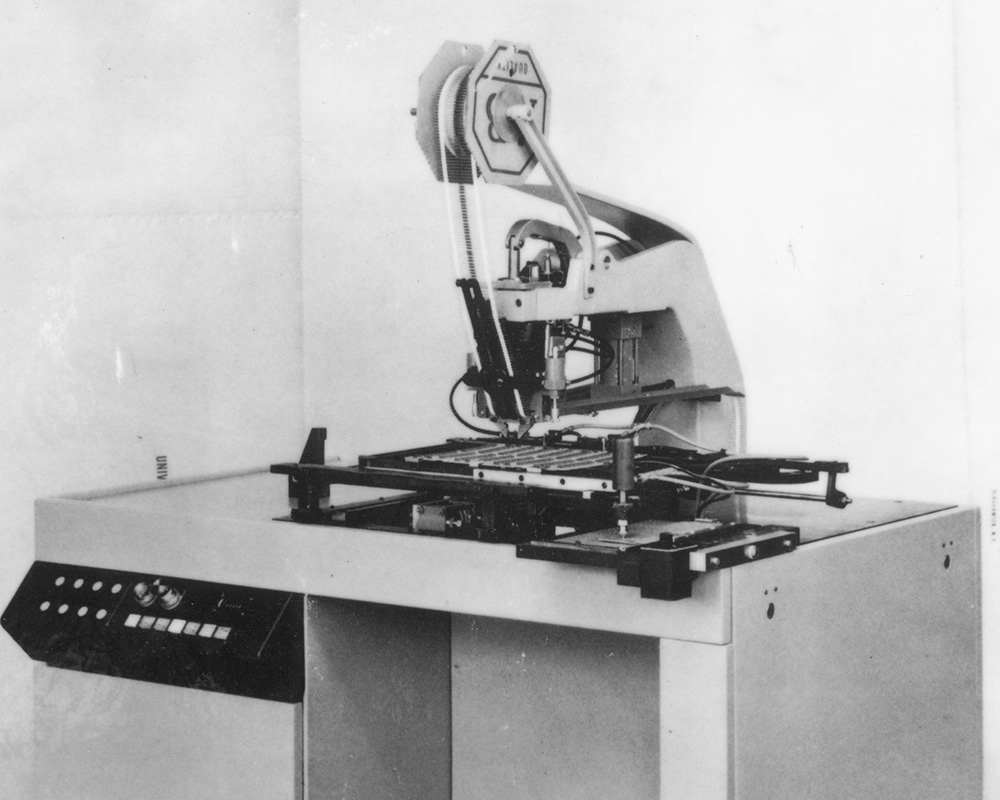 First commercial sale of insertion equipment: Fixed Center Distance (CD) Head Pantograph for axial components designed and built for Remington Rand's Univac Division-Utica, NY in 1963.
[divider style="none"]
[/divider]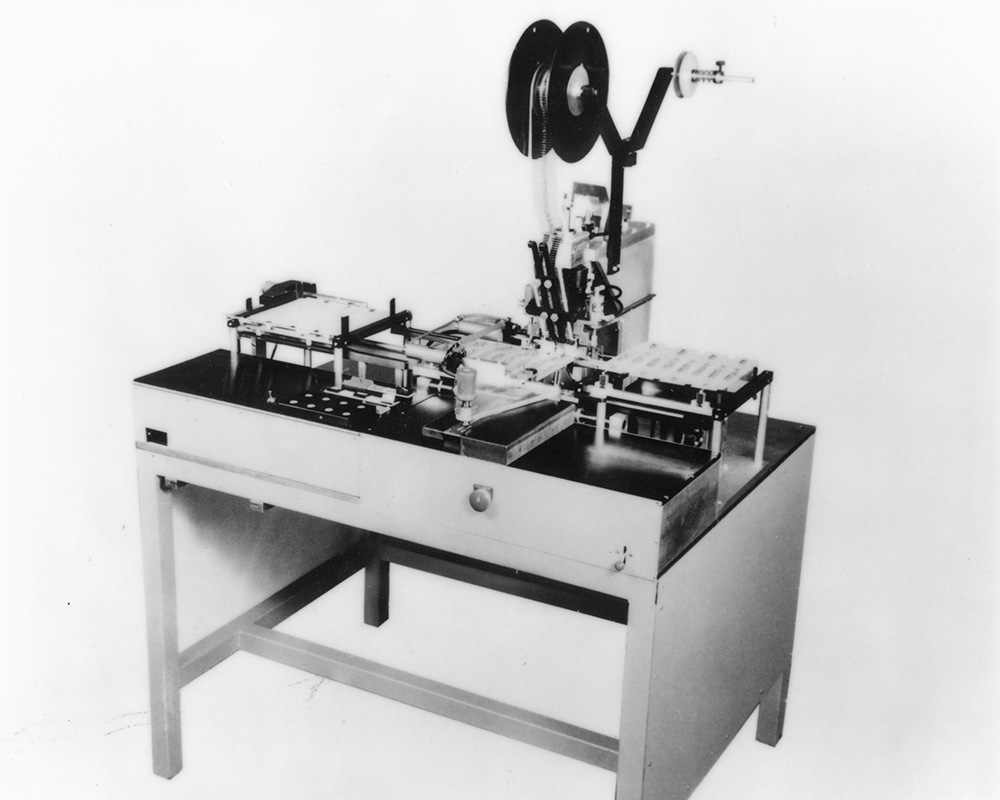 Unisert used reeled components from our "Taping Machine" to populate printed circuit boards. It worked by inserting axial components of a single configuration and value into a PCB.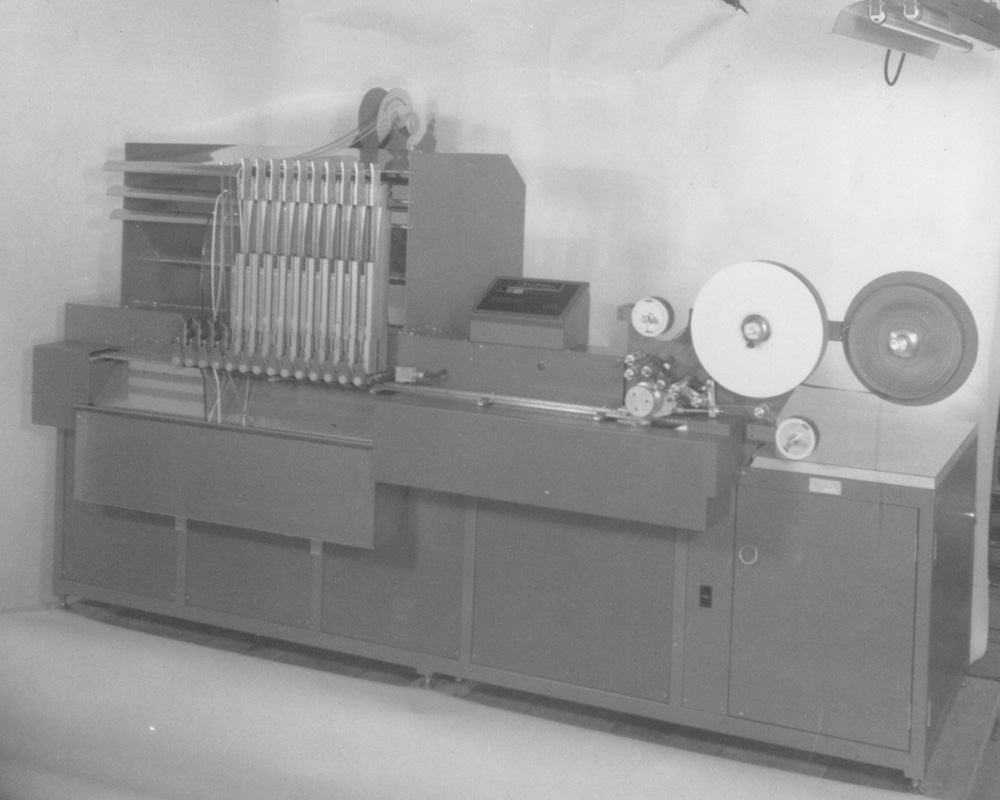 First Sequencer allowed customers to prepare the assorted component bodies in sequenced order on reels
[divider style="none"]
[/divider]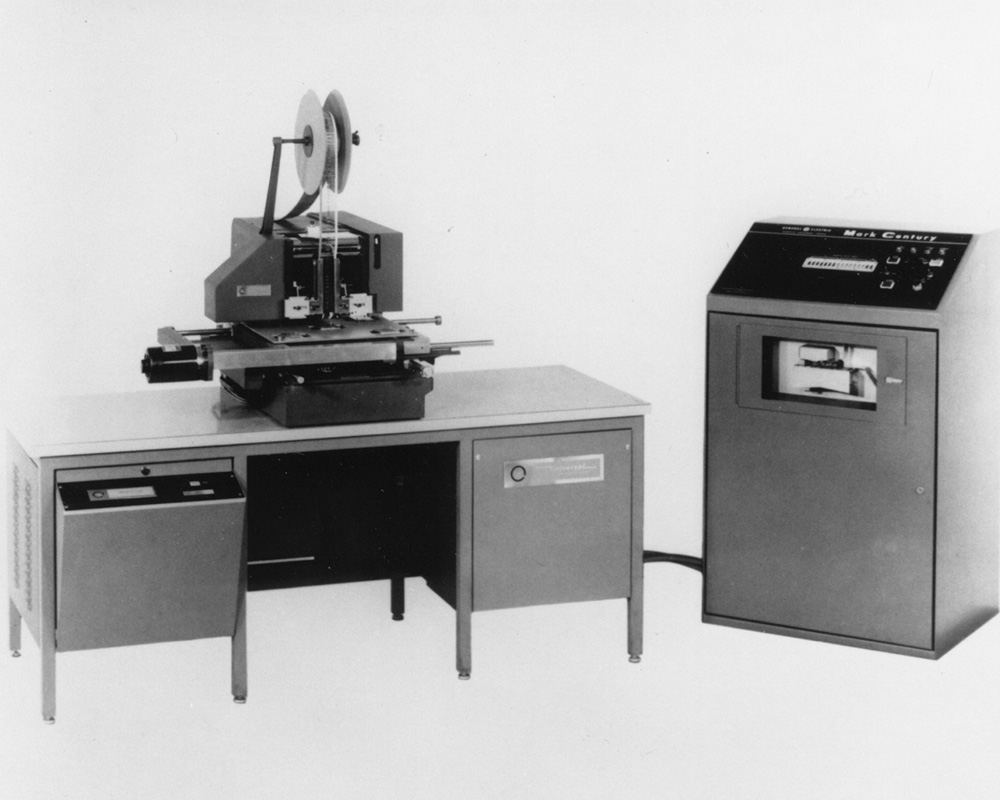 The image above, shows the first VCD Inserter featuring a *solid-state N/C (Numerical Controlled) System enhancement.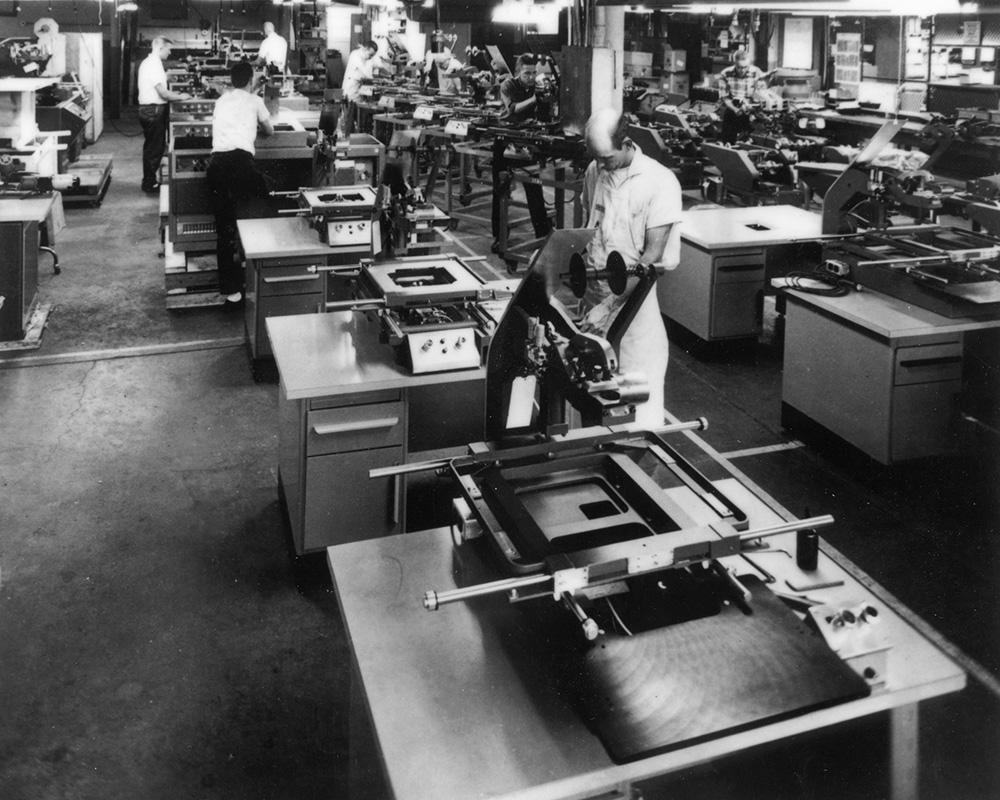 When demand for component equipment rapidly grew, Pantograph inserters (shown in foreground) and Taping Machines (shown in background) were produced in the basement at Frederick St.
[divider style="none"]
[/divider]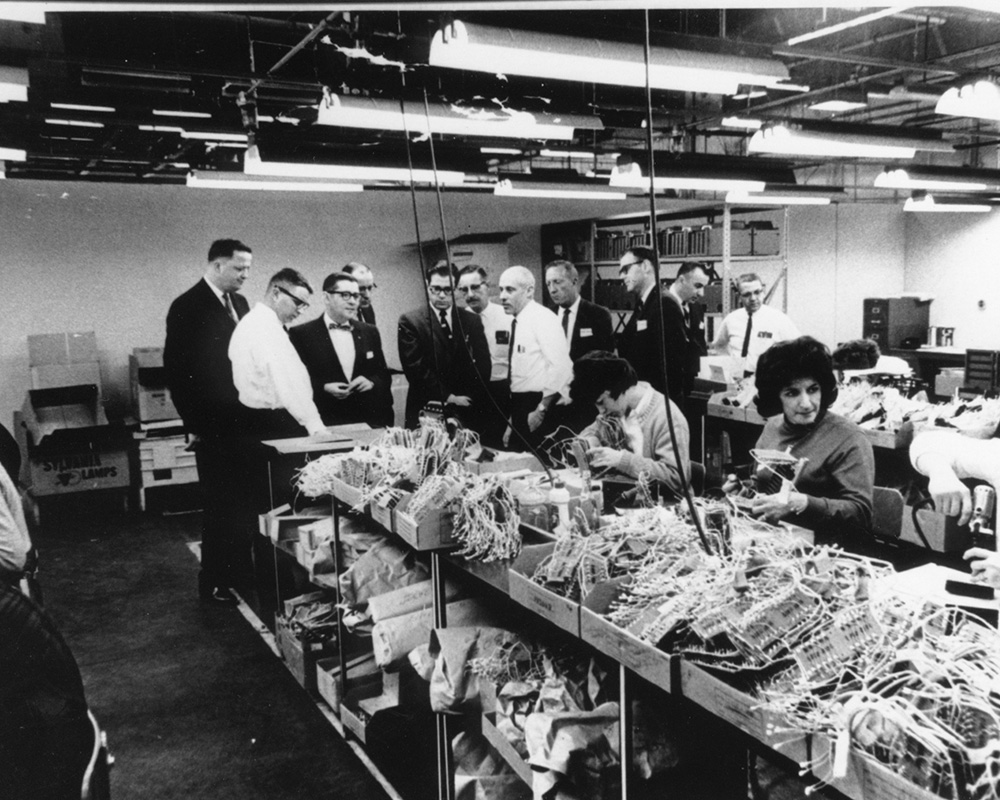 Sales engineers and members of the Executive team tour production operations in 1965.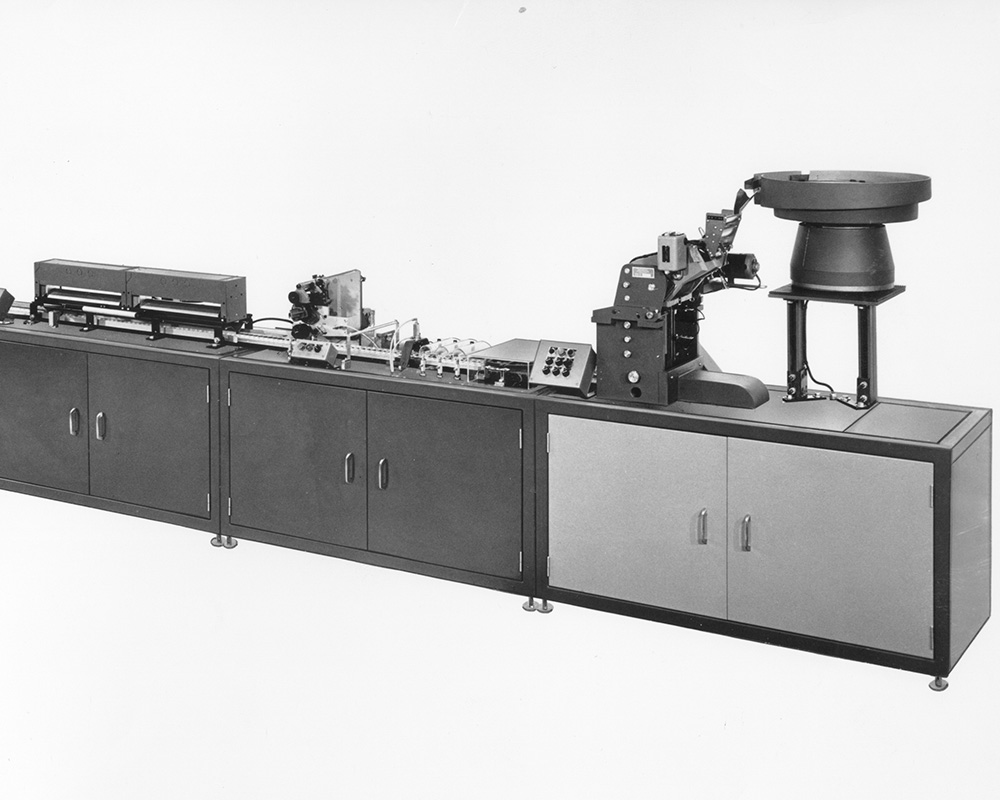 Process line manufactured for TRW in 1966. This Mylar Capacitor Process Line, included: feeding and lead straightening, test and three category sort, outer foil orientation, and printing infrared curing with controlled discharge.
[divider style="none"]
[/divider]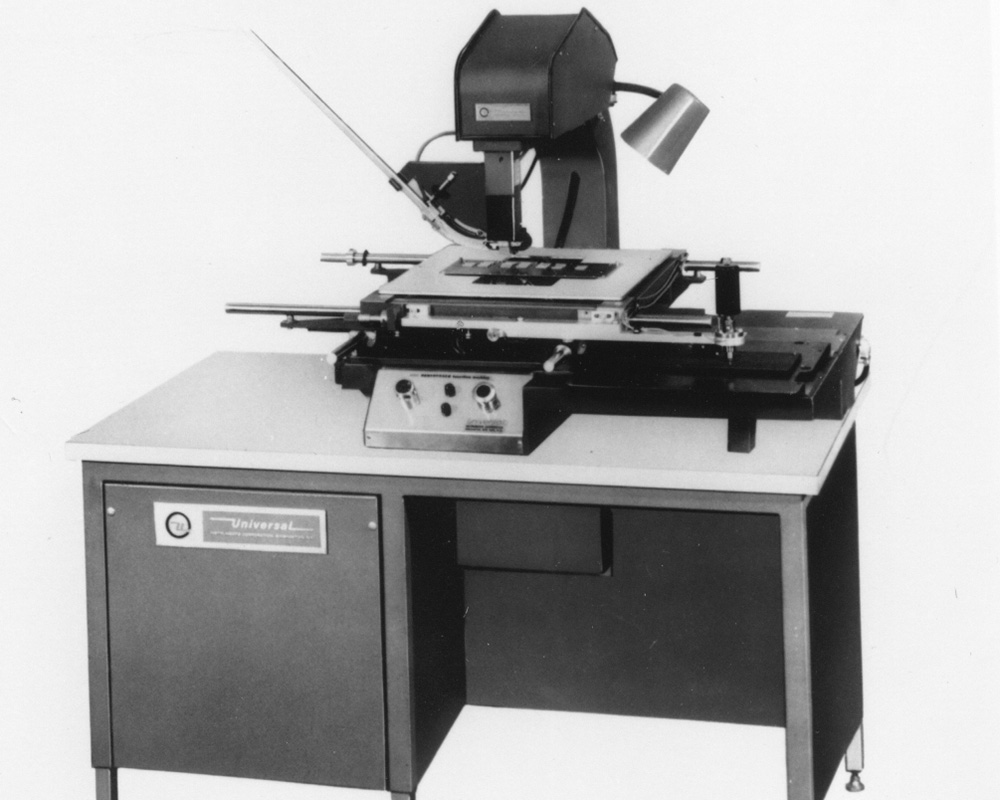 This is the first DIP Inserter that was displayed at a trade show in New York City in 1966.
[/section]
[space value="50″]
[/space]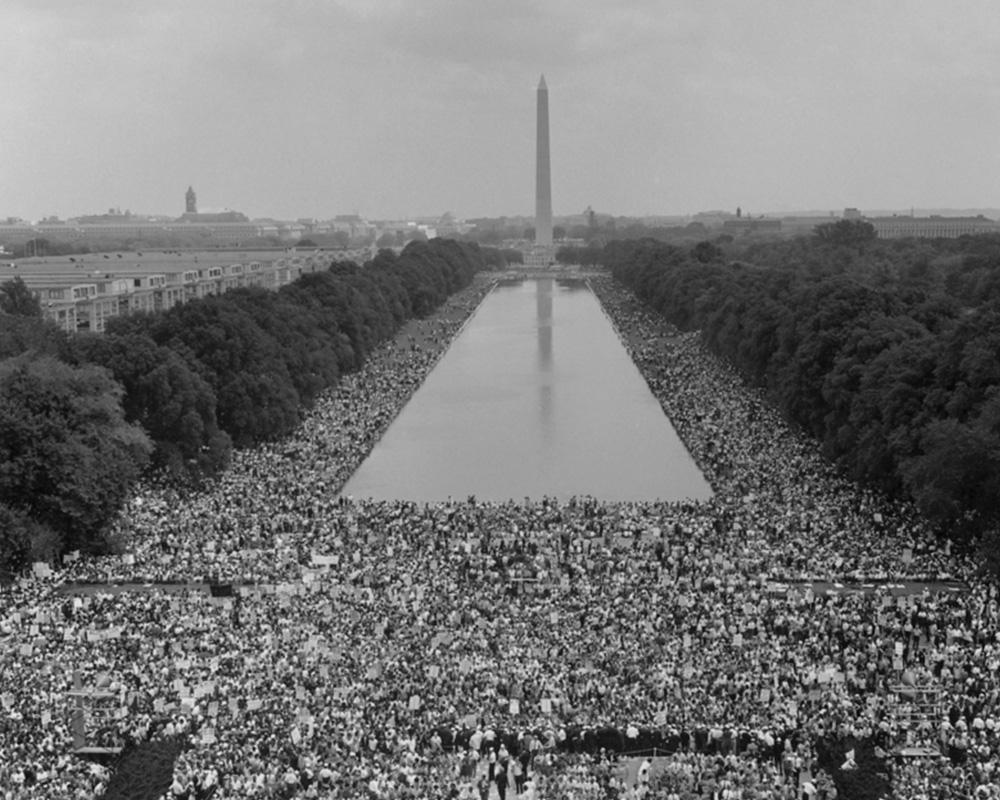 A couple additional points in history:
Universal is once again sought for defense production during Vietnam War by Piccattiny Arsenal (Pennsylvania) and Motorola (Arizona).
Television had gone from a novelty to the dominant medium of the age and one of the most profound communications tools ever.
The first hand-held calculator was invented by Texas Instruments in 1967, at a cost of $2,500 each.
The overall worldwide economic trend was one of prosperity, expansion of the middle class.
In the second half of the decade, young people began to revolt against the conservative norms of the time, creating a "counterculture" that sparked a social revolution as a reaction against the conservatism, and the war in Vietnam.