We're putting YOU back into:


---
We feel your pain and know it's been tough getting your team trained during the Covid-19 quarantine period . . .
---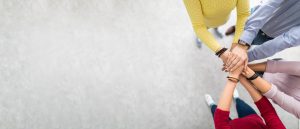 We're here to help! We have extended all training contracts that would have expired from March 2020 to June 2020 out by an additional 3 months. Your contracts (and credits) are now valid until September 30, 2020
!
Yes, that's right you now have another 3 months to utilize your existing training credits!
---

But, wait. . . there's more.   All other training contracts set to expire from July through December 2020
have ALSO been extended out by 3 months.
For example; if your contract was going to expire in July, it will now expire in October 2020, etc.
---

Now that you have the time to spend your money, it's a perfect time to re-start a training plan for your team. 

Here are a couple of great options: 

e-Learning
Our interactive self paced web modules – available 100% on-line – cover introductory courses, basic machine operation & prerequisite courses to attending live programming and maintenance classes. This medium is perfect for training in any place, anytime and anywhere!
Check out the variety of e-Learning courses available NOW by clicking HERE

From here you'll be able to see a list of courses available and sign up to attend.

Our e-Learning modules are scheduled monthly with 24×7 access. We provide biweekly instructor facilitation and  progress updates. Students will receive a certificate upon successful completion of the course material, activities and final assessment above 80%.

---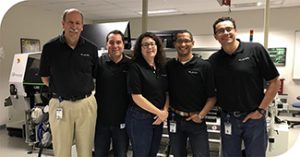 Live Training
We offer hands-on, performance-based training from our skilled and passionate instructors. These focused classes cover three product lines: Surface Mount, Through-Hole and Automation.
Our Live Training courses are currently on pause, due to the Covid-19 pandemic. However, we expect to be opening up the schedule soon (likely in July). Please check our webpage often for further updates.

NOTE: We have put the strictest measures in place to protect students when they do come on site, including: limiting class sizes to allow for social distancing, requiring everyone to wear a mask, frequent cleaning of equipment & classrooms and more. We are also following the recommended CDC guidelines and will make adjustments to our policies based on their recommendations to keep everyone safe.
---

Don't delay. . . put your training plans in place today!
Questions related to your individual contracts should be addressed to Amy Tyler by e-mail (amy.tyler@uic.com) or by phone at: +1.607.779.5808.
Want to learn more about Training and all the ways it can help you improve your team's efficiency, click HERE!
---