Are you looking for a cost-effective method of training your electronics assembly equipment operators?
One that will put a variety of course material at their fingertips without breaking the bank and disrupting your production schedule?
Well, then you need to check out training for the modern world through e-Learning: a NEW training option that makes knowledge more accessible than ever.

Our e-Learning tool was designed with you in mind, because it can be accessed anytime, anywhere, and from any place with an internet connection . . .
---
Training that fits into THEIR schedule!

So, what's great about e-Learning? Just about everything . . .
Ideal for new hires; streamline your onboarding process

Modules are designed with interesting content, graphics, and videos to keep you directly engaged

Gain the practical skills needed to efficiently operate Universal's lineup of electronics assembly equipment (Automation, Surface Mount, Through-Hole)

Several courses NOW available in ESPANOL 

Accessible 24×7 anywhere around the world with internet service

Participate remotely and complete modules at your own pace

Single-module and subscription-based options; group discounts for multiple users
---
"For the things, we have to learn before we can do them, we learn by doing them." ― AristotleRemember that only practice makes perfect – and only trained and qualified employees are able to properly run and maintain your equipment; making it and them the most effective they can be!
---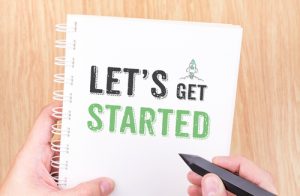 Don't wait a day longer to get your people properly trained. Click here to find out more about e-Learning today.
Not sure if e-Learning is right for you, and want to try it before you buy? Well, you can do that too!  Follow this link for instructions on how to log on for a free trial course.
---
Do you have other training requirements? Then, e-mail Joe McCarthy, Global Product Training Manager at mccarthj@uic.com and he'll get in touch to discuss your individual training needs.
---