September 2, 2015 – UIC as A Solution Provider to Help You Become More Automated and Flexible.
Complete End-to-End Product Solutions
– Insertion Mount: Platform flexibility to automate high-volume end-of-line assembly applications
– Surface Mount: Performance and versatility to maximize throughput for high-volume applications and utilization for high-mix applications
– Automation: Efficient implementation of odd-form and custom final assembly solutions on a standard automation platform
– Advanced Packaging: Highest accuracy over largest work area to maximize throughput and yield for emerging applications
Service
– APL: Enabling next-generation assembly processes for advanced medical, consumer and wearable technologies. Leveraging cutting-edge research projects with Consortium members who are leaders of various industries
Systems Integration
– Universal has been a premier integrator for 30 years, originally partnering with sister companies and OEM partners (DEK, Vitronics, Sanyo/Hitachi, ACE conveyors, Alphasem, Hover Davis, Everett Charles), but expanding to dozens of 3rd party factory solutions
– Line Manager Integration into Customer host/ERP, 3rd party systems
 Automated Changeover
– Work order-based changeover
– Automated "whisper-down" line changeover
Process Control
– Closed-loop controls (Z-touchdown with strain gauge, VPS, auto nozzle tip centering, Dynamic AZU and APU, auto feeder type identification, feeder performance monitoring, auto nozzle bypass)
– Auto spindle bypass (based on performance or contamination checking)
– SPI pass-down (Screen print offset applied to P&P)
– On-the-fly editing to manage changes during production
– Basic LED Binning (Validated AVL setup)
Performance Monitoring
– Real-time KPI reporting and tracking (utilization, scrap rate, DPMO, ppm)
– Automated threshold alerts
MRP / Operational Efficiency tools
– Production scheduler
– Automated Feeder Low warnings
– Full inventory tracking and integrated Component Storage Tower (with MSL options)
– Automated kitting, and proactive replenishment component retrieval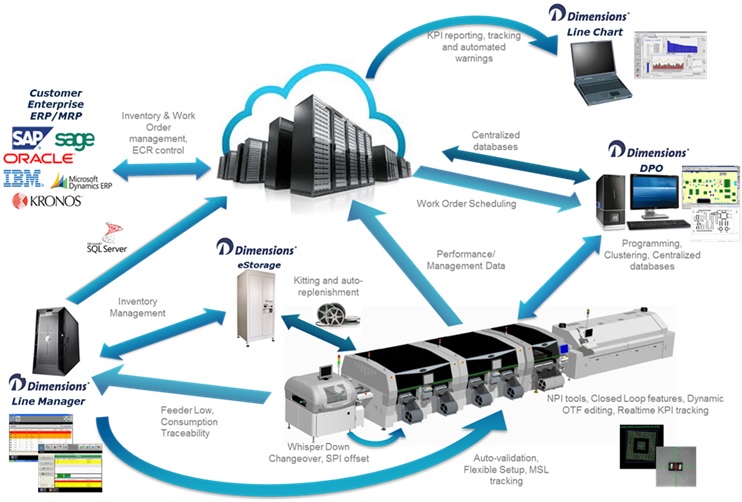 UIC's Architecture and Goals towards the Smarter Future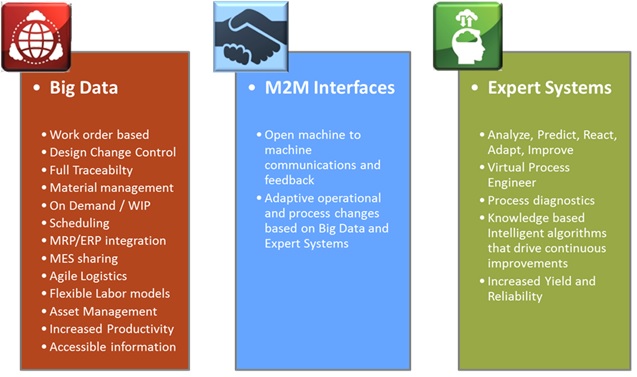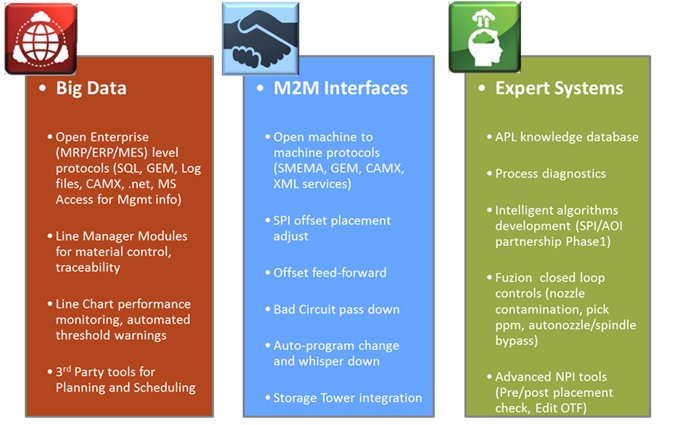 The entire construct of this initiative, with UIC's current hardware and software, marks the company's preliminary step towards the scenarios of the smart factory. Starting from that, Universal Instruments shall continue to stay committed to working with its industry partners to drive towards a common goal and follow the most efficient path towards a smarter future.