July 2, 2015 – Universal Instruments' Polaris Junior features multiple standard cell widths with common controls, side covers, and frame structure for a low-cost solution with faster lead times than custom cells. This flexible solution enables cost effective, high-yielding automation of a wide range of mechanical assembly processes for electronics assemblies such as medical monitoring devices, automotive sensors, hybrid, and semiconductor packages.
Scalable size for the application
Scalable Cover Package Design
Common side covers and frame structure
Cross members grow to match application needs
Machine widths from 750mm to 1500mm
Touch screen user interface front (rear optional)
Control Cabinet Flex Mounting
The control cabinet can be mounted on the floor or hanging from the back of the machine
Configuration
Gantry Overhangs Conveyors
Allows for compatibility with wide range of conveyors
Allows for easy installation and relocation
PLC Control
Omron PLC control
Network capable
PC can be easily added for traceability, file storage, or messaging
Head Interface
Same interface as Polaris Multi-process
Any tool created for that interface will be capable of adapting to this cell
Proven Positioning System
NSK Sealed, lead screw drive
Servo Driven X and Y axis offered in multiple lengths
X: 750mm, 1000mm, 1250mm, 1500mm. Y: 800mm
Pneumatic slides available for simple stroke
Combinations of Pneumatic and servo are possible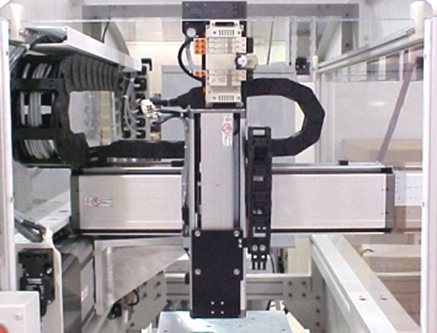 Polaris Junior Application
1000mm Junior with Screwdriver
This machine is a three axis servo machine
Equipped with a Webber, Electric Screw driver
The conveyor that the customer selected was MagStar
In-Line Press Platform
This application is built on Universal's press platform
This machine is equipped with a servo press from Schmidt technologies
The press is capable of sensing pressure in 2 oz increments with a maximum of 300lbs
The structure is capable of pressures up to 2000 lbs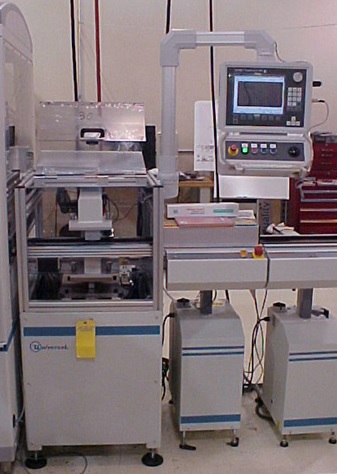 1500mm Polaris Junior
This application is built on Universal's Polaris Junior Platform
The function will be a test handling application
There will be 5 test nests that the machine will have access to load and unload
The stages are micro positioning stages for the test nest
Each stage will precisely position the product using a camera, before applying the probes
1500mm Polaris Junior
Large Work area for applications
[icon icon="film" size="small" style="simple" shape="inherit"][/icon] Video: Junior with RF & Shaker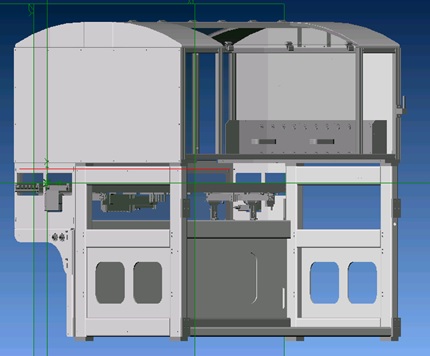 Contact Stan Earley by +1-607-725-5129 or earleys@uic.com or go to our website https://www.uic.com/solutions/automation/ for more information on Automation.