October 10, 2014 – While it may seem unusual to discuss mechanics in an electronics-oriented document, the success of automating odd-form components hinges on the stability of the mechanics of the component. Of course it is the geometry of the component related the PCB that really matters. A good automation machine has the capability to measure the features to insure a successful insertion, and even sometimes correct a damaged component. The issue with measuring and making the corrections is that the machine is purchased to assemble PCB, not serve as an incoming inspection tool.

This topic is closely related to the previous packaging discussion, but only in that you manage the component's manufacturing quality and repeatability through suitable transportation media. This topic goes directly to the manufacturer of the device and their capability to provide a reliable device mechanically as well as electrically.
It is vitally important that a thorough evaluation of the subcomponents of an electronic device be considered. The example, my favorite example, is the transformer. A typical transformer uses a plastic molded bobbin, wrapped with copper wire, and finished with an iron core. The business end of the device for automation is the square pins pressed into the cheapest sub-component, the bobbin! The bobbin is generally not very precise at this level, in fact if you apply the chart below, generally you would find that the vast majority of transformers would require a hole size greater than the IPC allows for wave soldering.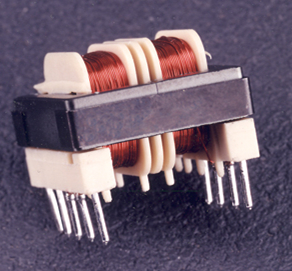 The PCB quality is also extremely important, but typically is the lesser concern relative to the component. A tip for the PCB is to check out the manufacturer of the PCB and if you are running drilled boards, make sure that the supplier does not stack drill. Stack drilling is very common and an easy way for the supplier to increase production without additional capex. The issue is that a drill bit will wander through glass epoxy. The best practice is to validate the hole size and position.
This chart is repeated, but worth considering for this subject matter.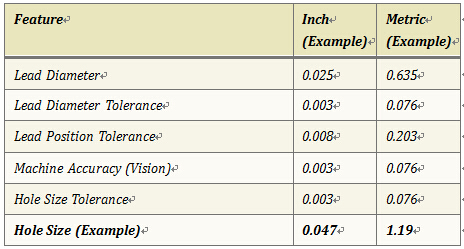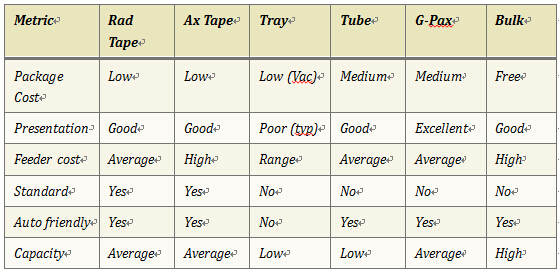 If you find this article helpful and would like to know more, you may contact Stan Earley (Marketing Manager of Automation Solutions in Universal Instruments) by +1-607-725-5129 or earleys@uic.com. You can also go to our website https://www.uic.com/solutions/automation/ for more information on Automation.