Are you looking to build your product(s) better and faster?
Are you suffering from poor first-pass yield or struggling to meet metrics for ramp-to-volume?
Then a Process Optimization Audit (POA), delivered by the knowledgeable team at the Advanced Process Lab (APL ), is just what you need. . .

---
Optimize your processes . . .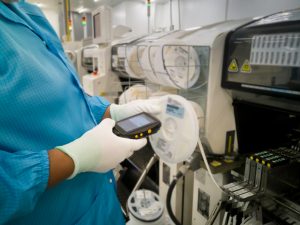 In today's highly-competitive environment, assembly process performance is absolutely crucial to profitability and market reputation. The fastest and most cost-effective route to streamlined, efficient assembly flow is to optimize and refine your processes!
Luckily our Advanced Process Lab (APL) can help with this by conducting a detailed process optimization audit, which equips you to meet targets for:
Yield

Quality

Efficiency

Throughput
The POA can also help you eliminate any BUGS in your PROCESS, deliver  cost savings and add additional revenue to your bottom line!  Read on to learn more . . .
---
So, how does a Process Optimization Audit work?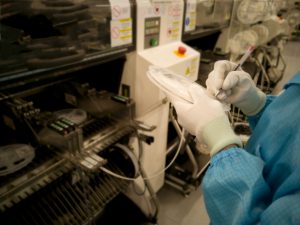 We follow a proven and established methodology during the audit. The steps and timing are agreed to by both parties and include:
Review application including assembly processes, materials, quality standards

Determine current assembly yield (and reliability) issues

Perform process audit

Document and present process audit findings

Discuss findings and recommend changes to assembly process and/or materials

With your approval, implement agreed Process Audit recommendations

Review improvements

Deliver final report                   
---
Less bugs, can lead to BIG savings!

Once you've optimized your processes, you can expect to enjoy some or all of the following benefits:
Reduced material costs through lower rework and process optimization

Reduced labor costs through lower rework and less unplanned maintenance

Assembly efficiency increase by reducing assembly time and process steps, delivers:
Interested in learning more about a POA, then contact us today!
---
We have the process knowledge you need: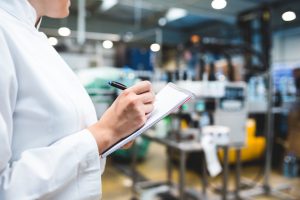 We understand the factors that pre-determine the best assembly performance and are uniquely qualified to deliver best-practices for fast and accurate assembly.
In-depth analysis of selected materials: PCBs, components, adhesives, solder paste, flux encapsulates, flux, underfills

 Skills, knowledge, and research into all assembly processes: pre-placement, placement, reflow, underfilling

 Advanced packaging expertise: wafer bumping, package assembly, ball attach, Fan-Out Wafer-Level Package (FO-WLP), System-in-Package (SiP)

Latest Equipment and Technology: Our lab is equipped to analyze and fine-tune materials, process parameters, and procedures.
---
What else can the APL help with?
Variety of Analytical Services

Application-specific equipment innovations

Design for Manufacturability

Reliability Testing (mechanical, environmental, vibration, shock)

Qualification
---
Ready to optimize your processes, increase your yield and add to your bottom line? Contact us and one of our experts from the APL will reach out to you TODAY!
OR click here to learn more about the APL!