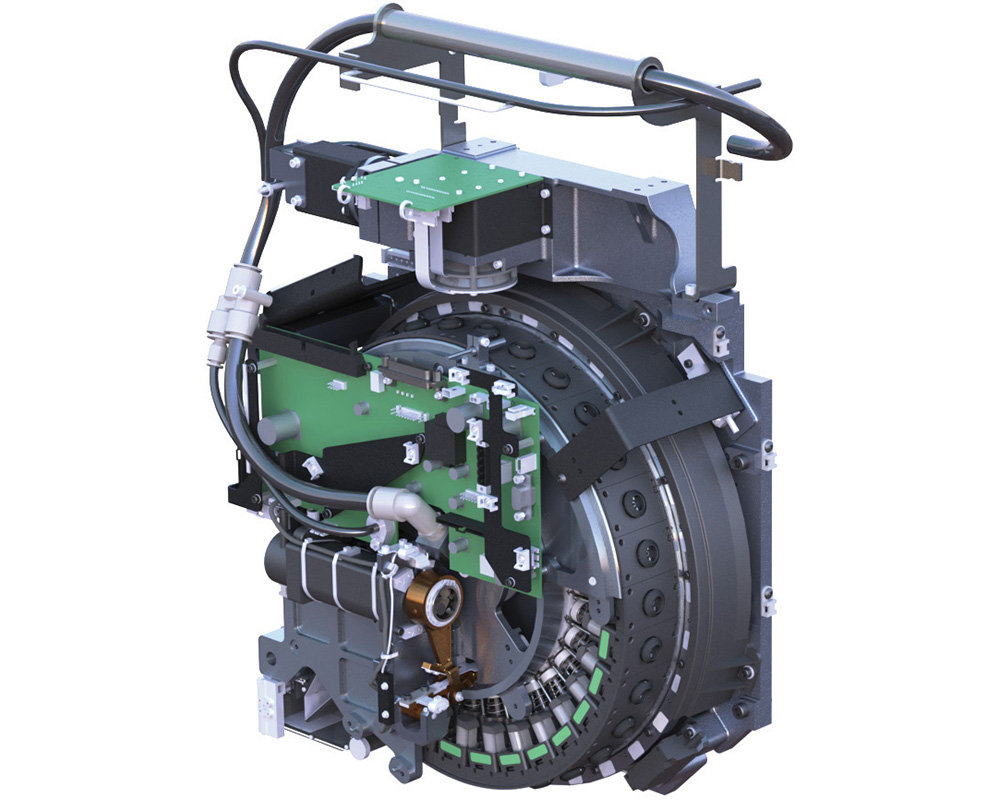 With our strong core product portfolio and stellar industry expertise, company transitions into a provider of comprehensive line solutions
Lightning™ Head upgraded and renamed as FZ30™; provides significant improvements in accuracy & reliability
Continuous investment in R & D leads to significant product launches, including:

Flagship Fuzion® Platform family  launched, providing the industry's highest utilization and versatility
Launch of Uflex™; a revolutionary new flexible automation platform enables a full range of custom processes on a standard cell to maximize re-configurability and minimize time to market
Flexbond™ launch secures Universal position in the hot-bar bonding market
FuzionSC™ delivers accuracy and throughput over the largest work area for today's advanced packaging applications

Universal's APL helps their customer develop a high yield medical device (heart catheter) and bring it to market with material selection, design and process development
[section background_repeat="repeat" background_position="center top" background_attachment="static" background_scroll="none" border_size="2″]
Breadth of product line and expertise at integrating 3rd party equipment allows Universal to deliver strong line solutions in a variety of markets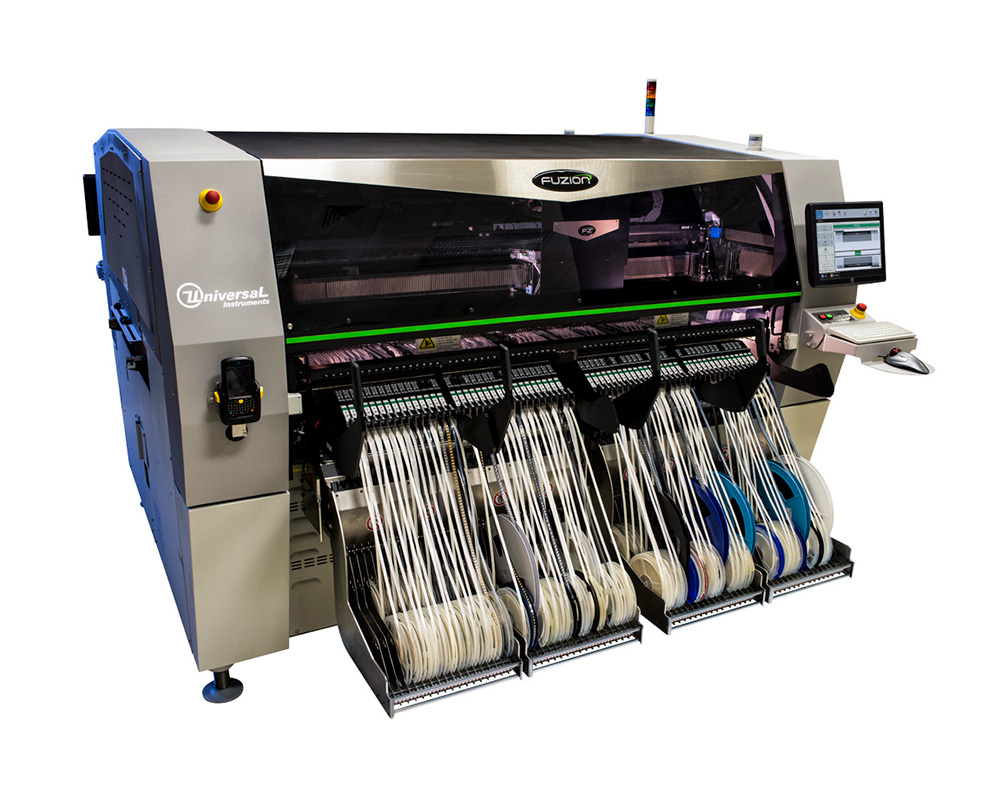 The Fuzion® product family is Universal's flagship platform, leveraging the latest generation of head and feeder technologies, and software tools for maximum performance.
[divider style="none"]
[/divider]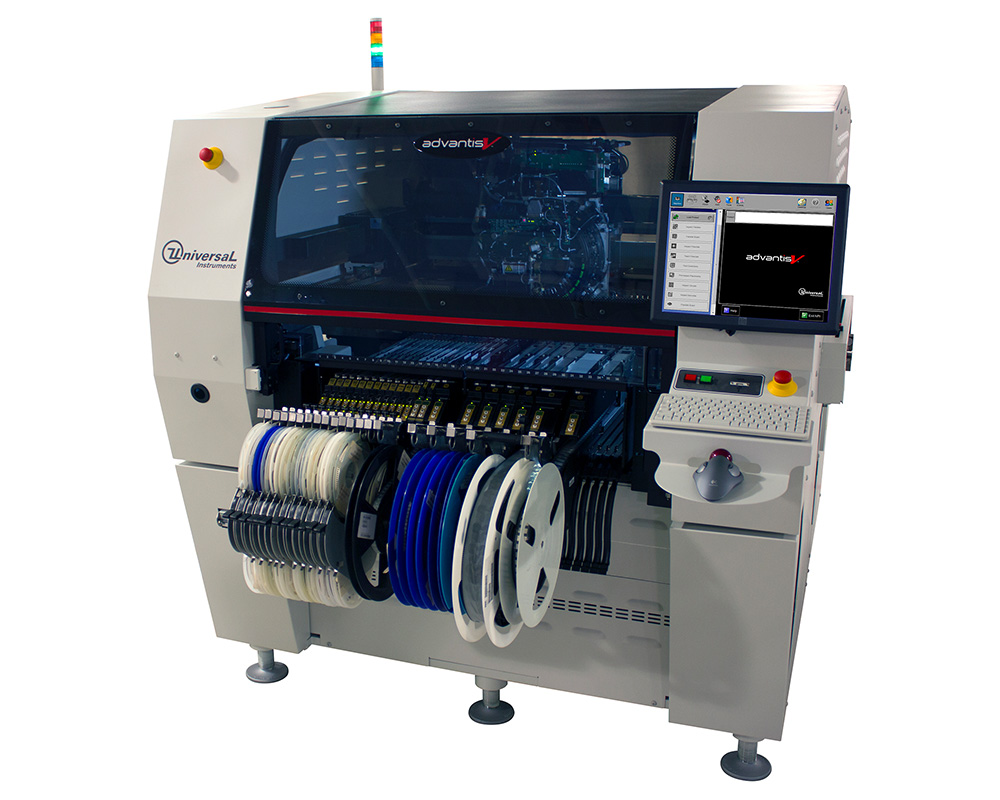 AdvantisV™ is Universal's next-generation midrange platform that combines the best in technology and performance with a low entry price and unmatched scalability.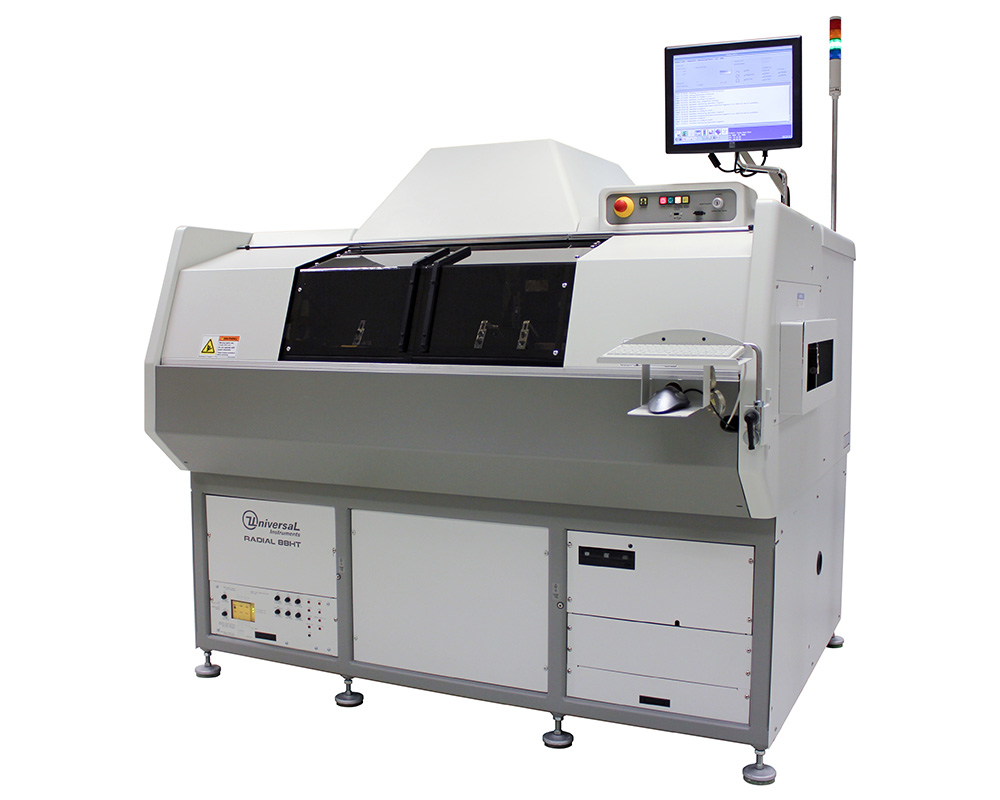 The second iteration of IM equipment, Generation 88HT insertion mount, becomes the established industry standard for throughput, flexibility and reliability with the launch of the Radial 88HT; bringing a new level of productivity to radial component sequencing and insertion, offering consistently high throughput regardless of component type.
[divider style="none"]
[/divider]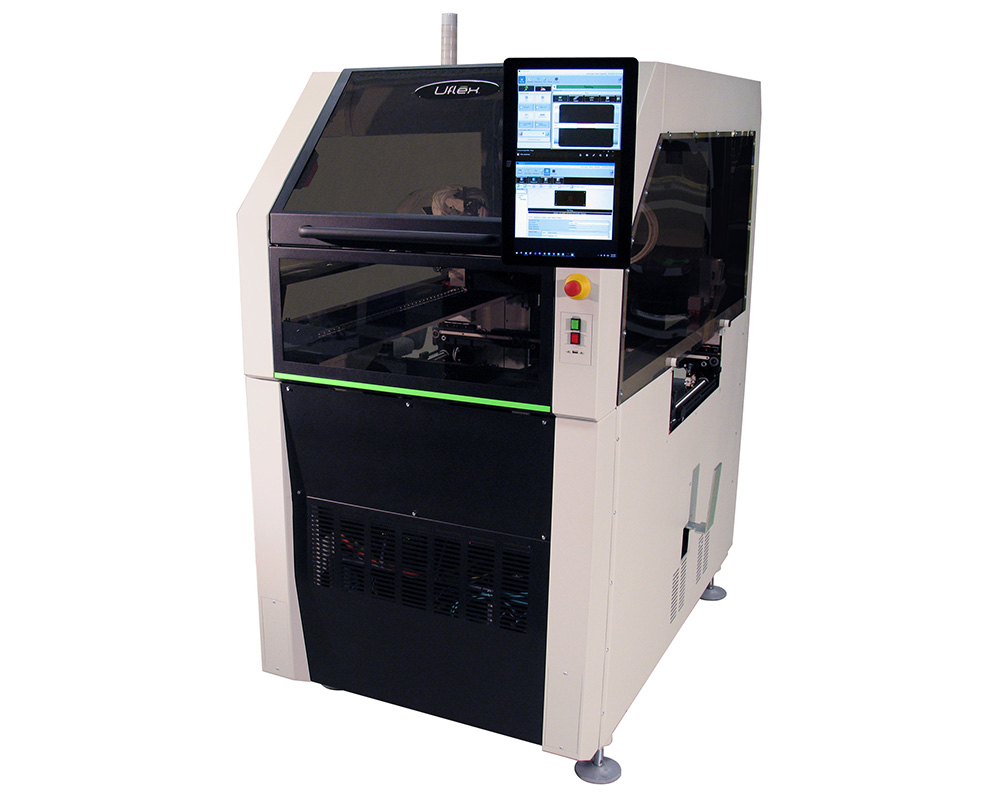 Uflex™ delivers economical single-process automation for a wide range of assembly tasks. This versatile solution is reconfigurable allowing for adaption to the next application challenge to get products to market fast and improve ROI.
FuzionSC™(pictured above) is Universal's next-generation semiconductor platform, offering the industry's most precise accuracy, highest flip chip throughput, and widest component range.
[divider style="none"]
[/divider]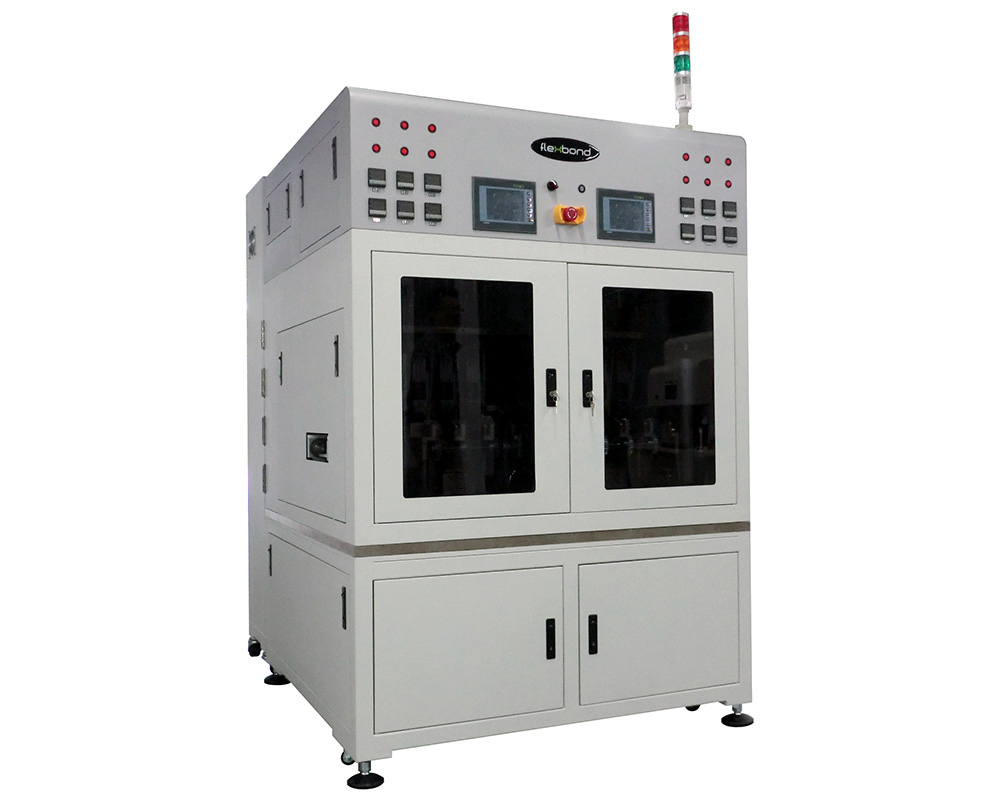 The Flexbond™ high-throughput hot bar bonding platform enables the first fully automated volume solution for advanced flex circuit and other hot bar interconnect applications.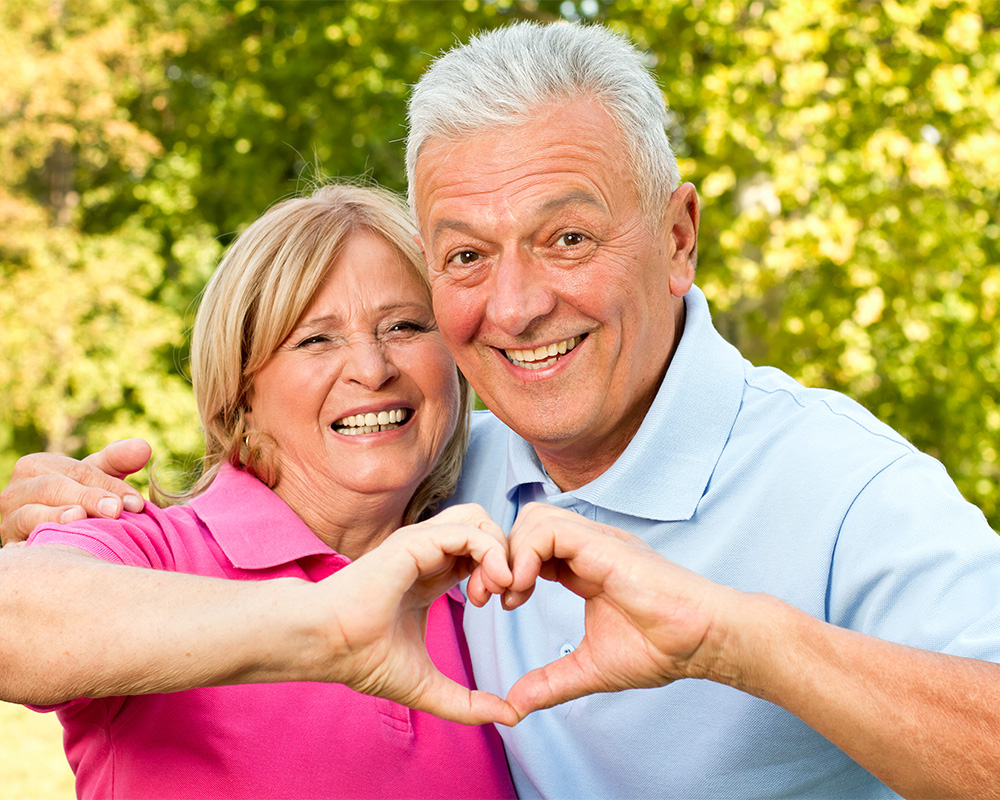 Universal's APL worked with the world's largest supplier in the industry to develop a robust high-volume manufacturing process for an IVUS catheter; helping them to achieve 99%+ yields within 12 months. At the time of production the catheter board was the finest-pitch soldered flip chip interconnect in the world!
[/section]
[space value="50″]
[/space]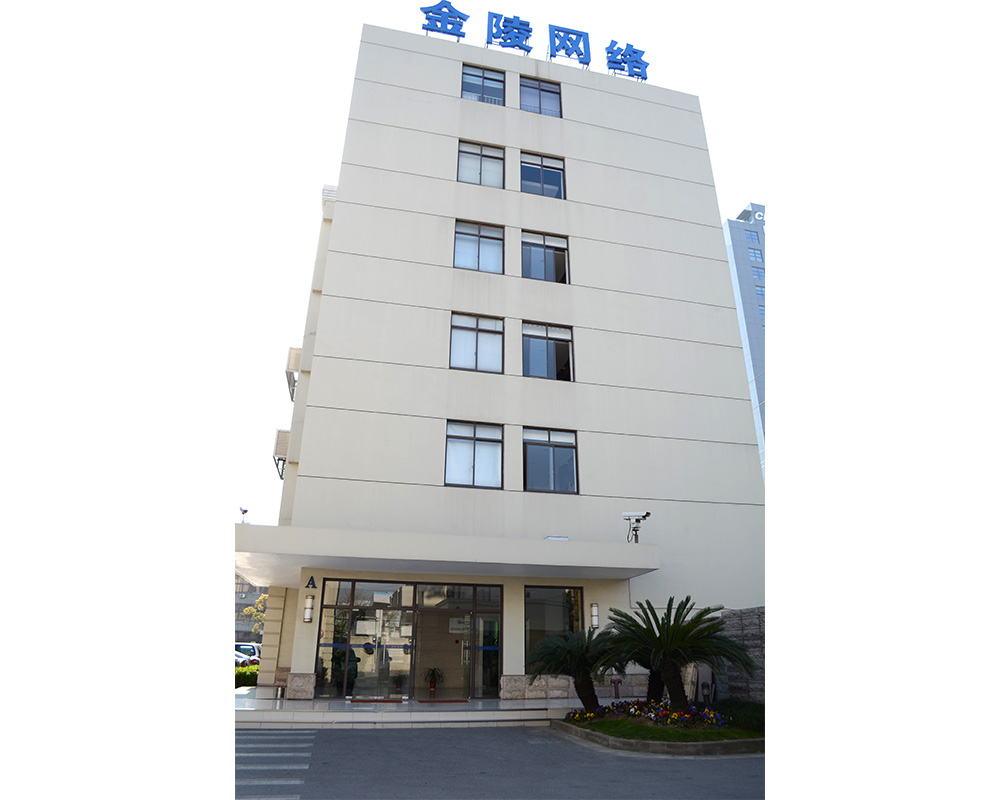 A couple additional points in history:
European offices centrally relocated to Bratislava, Slovakia. New facility includes space for training and spare parts warehouse space
Advantis 3™ Platform & FuzionXC2-37 were presented with prestigious New Product Introduction (NPI) Awards from the industry-leading publication, Circuits Assembly
MyUniversal website launched containing secure customer-specific information; allows customers to order spare parts, check on status of orders, etc.
State-of-the-Art Training & Demo center opened in Shanghai; Open house event held
New website launched with updated branding; available in English, Chinese & German
Universal's training center began offering eLearning, supplementing its course portfolio with the addition of a series of online training courses