[two_fifth valign="top" animation="none"]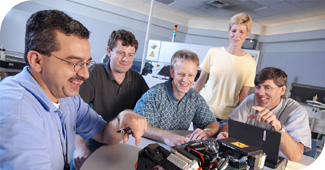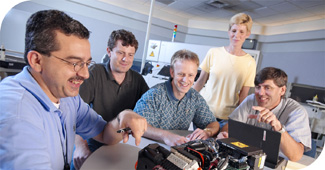 [/two_fifth]
[three_fifth_last valign="top" animation="none"]
Training is vital if manufacturers are to improve productivity, maximize machine utilization, and achieve optimum equipment performance. Effective training also impacts positively on the reduction of scrap and rework, and helps boost employee confidence. Universal Instruments pioneered the contemporary training model used in our industry and we have refined it to meet the emerging needs of our customers. Our skilled instructors deliver world-class training that is strategic, effective, measurable, and focused on extreme customer satisfaction.
[space]
[/space]
Contact Training directly for specific inquiries.
[/three_fifth_last]
[space]
[/space]
[divider style="none"]
[/divider]
Our interactive web modules cover basic machine operation, programming and preventative maintenance. They are ideal for new hires transitioning into manufacturing, while eliminating travel time and costs.
We offer hands-on, performance-based training from skilled and passionate instructors. The focused classes cover three product lines: Surface Mount, Through-Hole and Automation.
Sending employees away for training can be expensive and disruptive. Our customized on-site training solution provides an attractive alternative, based our students' prerequisites.