June 25, 2015 – Universal Instruments' Polaris "Hybrid" combines the best of Multi-Process and Servo-Gripper into one machine to provide greater flexibility and better support for your custom manufacturing processes.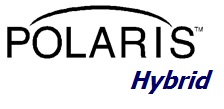 Same Cell – Several Applications
Key Technologies
Dispensing
Pick and Place
Driving Screws
Vision Inspection
Bar Code Scanning
Labeling
Clinching
Packaging
Laser Marking
Height Detection
Press Applications
Test/Special Application Handling
Dispense Weight Monitoring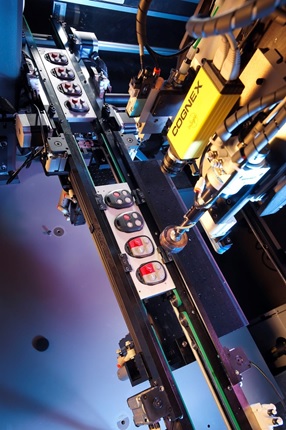 Verified Machine Accuracy
Every Polaris positioning system is mapped enabling the user to translate CAD files
The Polaris can be measured using traceable glass boards and components
Final placement performance for a Servo Gripper or Multi-Process Pick and Place machine is: "X", "Y" +/- 75 micron @ 4σ; Theta +/- 0.2° @ 4σ; X, Y, & Z repeatability +/- 0.01 mm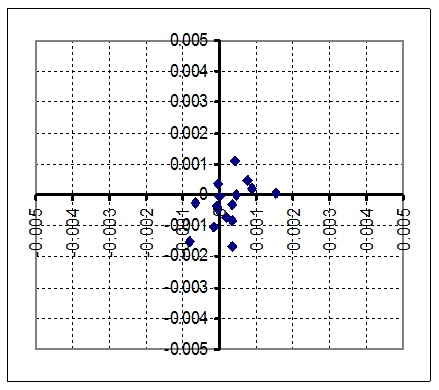 Multi-Process Interface
Standard tool interface allows Polaris to be a platform across multiple work cells (final assembly, odd form, packaging, screw driving, dispensing, etc.)
Various tools can be used in combinations to achieve custom process requirements
Modular system and use of standard interfaces results in a cost-effective solution by paying only for needed capability
Common software interface with all options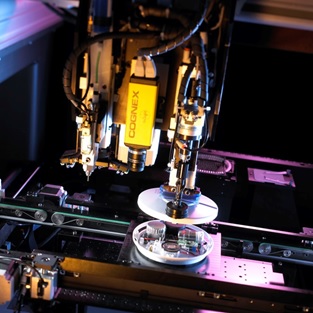 Multi-Process Tools/Heads
Vision guidance camera
Quadrus 2-D bar code scanner
Cognex insight color inspection camera
Keyence color inspection camera
Vacuum and gripper pick and place tools (pneumatic and servo)
Dispensing valves
Screw drivers
Height detector
Future applications driven by customer requirements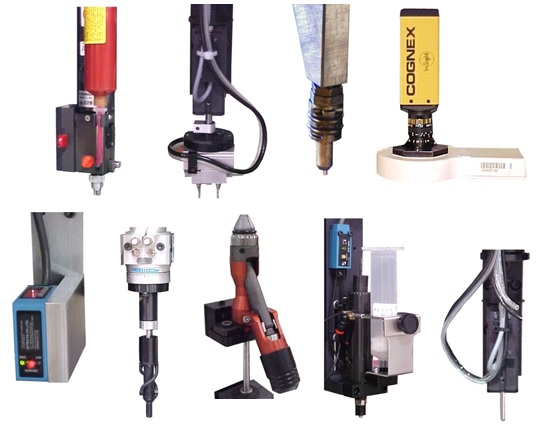 Screw Driving Head
The head is mounted on the rear of the multi-Process head to conserve a location on the front
The screw driver that is implemented here is a Deprag, electric drive
In an effort to conserve space, this driver was re-packaged specifically for Polaris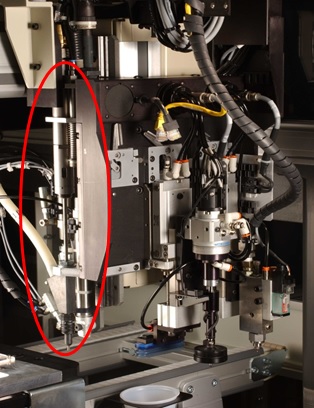 Dispense Path Programming
Program the machine using the database and the pre-defined shapes
– Speed, acceleration, deceleration, dwell can all be programmed off-line
Look at a dynamic view of the dispense path
– Gross programming errors will be caught before any material is wasted using this view
Check the path on the machine before dispensing any product
– The downward looking camera will drive through the programmed path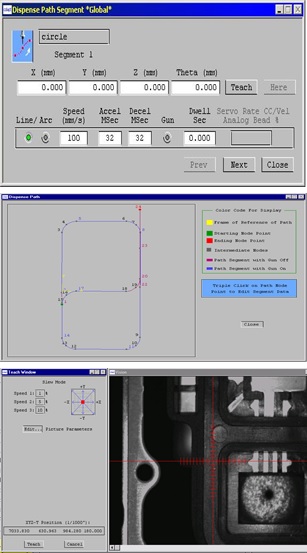 Weight Scale – Dispense option
The scale can be mounted anywhere on the base frame
Provides the user with the weight of a programmed amount of material
The scale is primarily used as an audit process during normal production
The user controls the number of cycles between audits
Non-Contact Needle calibration
This dispensing option provides for automatic calibration at the users request or when changing the needle
This option eliminates lengthy manual steps to define the new x,y,z coordinates
If the material has a tendency to to adhere to the bottom or outside of the nozzle, an optional cleaning station is available
Inside the Machine – Downward Looking Camera
Allows fiducials or holes to be used for orientation
Programmable light levels
Also enables flexible feeder teaching
Inside the Machine – Upward Looking Camera
GSM OFA-style camera
Software supports pattern recognition for through-hole leads and final assembly components
Programmable light levels
Enables CAD-driven placements without adjustment
Material Handling – Triple stage product handling
Provides for a Board in a stage closer to the "Work" area of the machine
Edge-belt conveyor accepts up to 457 mm x 508 mm (18" x 20") boards or pallets
Optional programmable width control (PWC) and tooling pin registration
None Required! – The machine is modular and can accept non-Universal product handling or simply a work surface for stand alone applications

Contact Stan Earley by +1-607-725-5129 or earleys@uic.com or go to our website https://www.uic.com/solutions/automation/ for more information on Automation.