You put your trust in Universal Instruments and want to be sure that you're getting the most out of your investment. Build better with genuine Universal Instruments equipment upgrades, delivering performance and reliability enhancements to maximize productivity.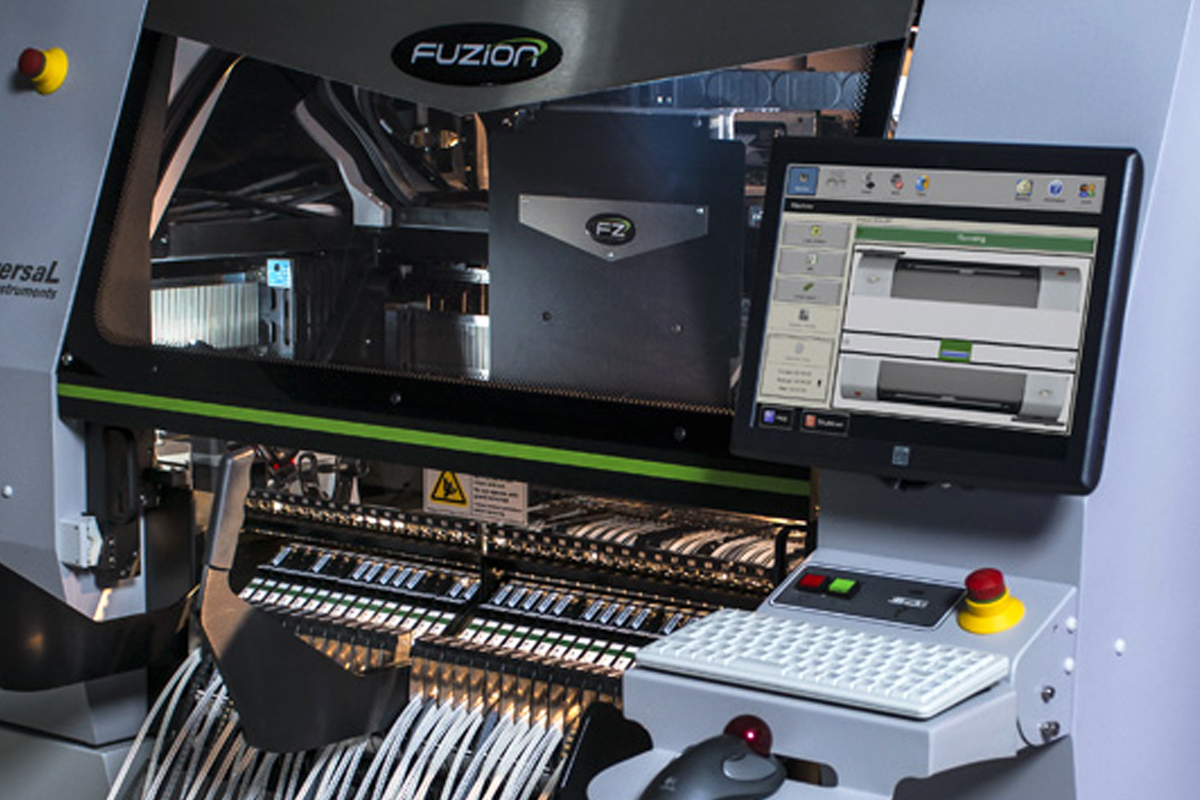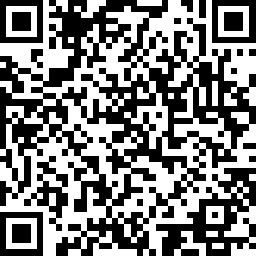 SURFACE MOUNT UPGRADES
Fuzion 4.x Software with Added Security
Upgrade to the latest software and enjoy a host of available programming, NPI and changeover features. Windows 10 upgrade included.
Electrical Verification Tester (EVT)
Guarantee good device placements whether presented from tape, tray, tube, or bulk. EVT ensures that components with an incorrect electrical value or orientation, or those that are out of specification or damaged, are not placed. A critical resource for production in high-integrity market sectors such as automotive, defense, medical and avionics.
High-Accuracy License
Achieve precision component placement for challenging high-accuracy applications. Brings 7-spindle placement heads to 20µm accuracy and 30-spindle placement heads to 25µm placement accuracy @ Cpk 1.
ion™ Window Latch for Gold Feeders
Ensure that feeder windows are safely secured during production to avoid interference.
Interlock Diagnostics
Easily determine the status of individual interlocks on the user interface screen.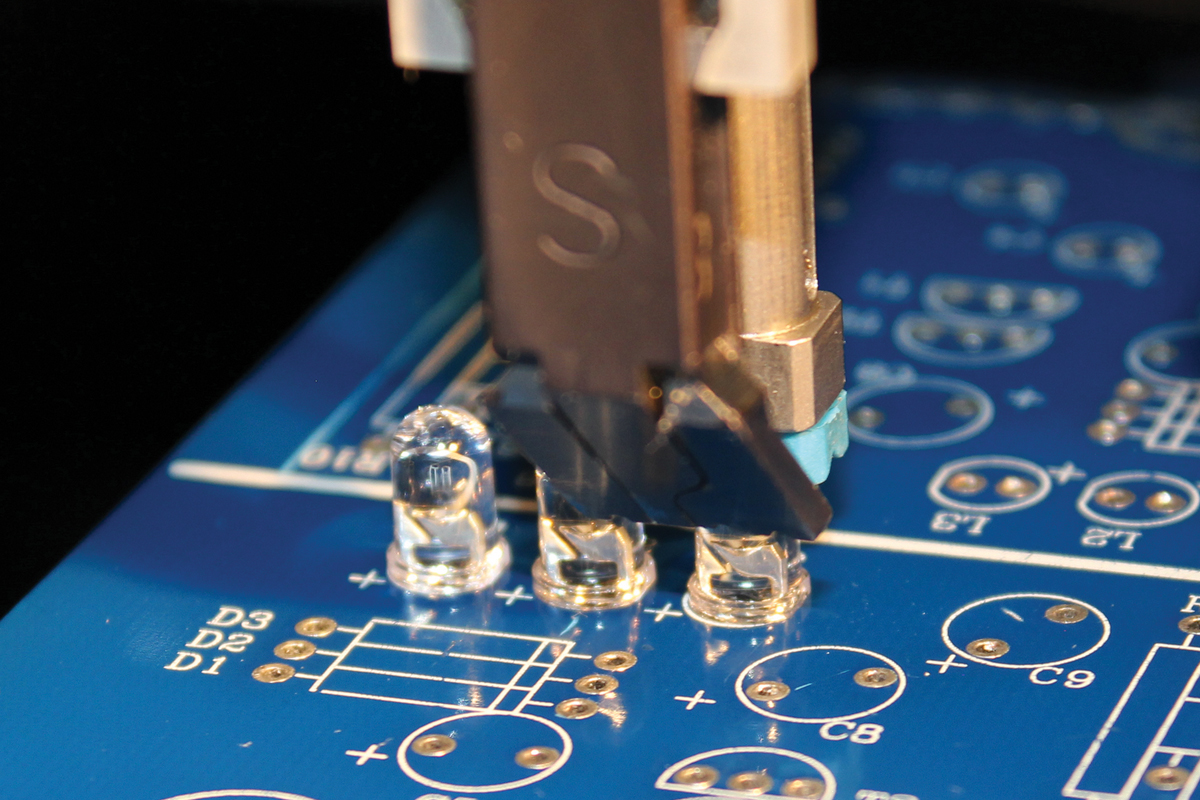 THROUGH-HOLE UPGRADES
Windows 7 to Windows 10 Upgrade
Enjoy improved security and usability features.
Small-Footprint Clinch
Upgrade to the next-generation radial clinch to improve machine performance.
Rotary Table Drive Assembly Retrofit Kit
Improve reliability and maximize drive motor and rotary disc performance. Redesigned with improved lubrication to minimize wear and rotary table drive noise.
Radial Cardboard Detector 
Prevent tooling damage by detecting excess cardboard coming off of the cutter station and stopping production until it is removed or cleared.
Precision Insert Pusher 
Optimize part positioning and improve insertion accuracy with superior tooling design. Excellent for high-density or LED applications.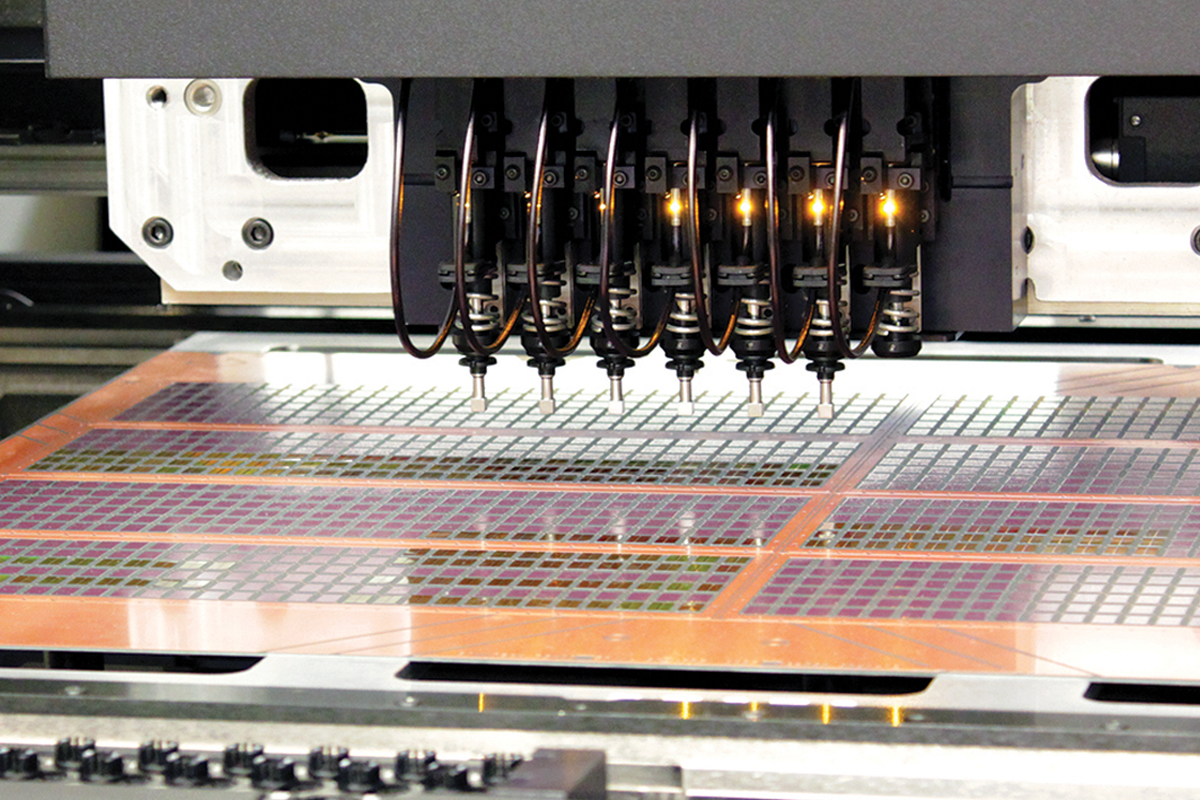 ADVANCED PACKAGING UPGRADES
FZ7™ Low-Force Placement Head
Achieve high-accuracy placement at forces from 30 to 5000 grams without spring-based or custom nozzles. Improve delicate part handling and reduce solder squeeze-out.
Low-Force Nozzles 
Leverage low-force functionality for applications requiring 40 to 150 grams of placement force. A lower-cost alternative to the Low-Force Placement Head.
Look-Before-Pick Software Feature
Enable precision picking of devices with poor packaging constraints by leveraging nozzle tip alignment. Critical for small part handling or sensitive pick regions.
4mm x 1mm ion™ Feeder
Feed components packaged in 4 x 1 tape with this dual-lane feeder. Supports both paper and embossed tape.
Semiconductor Nozzles
Place a complete range of die with a portfolio of semiconductor nozzles. Custom nozzles are available in a variety of materials.