[two_fifth valign="top" animation="none"]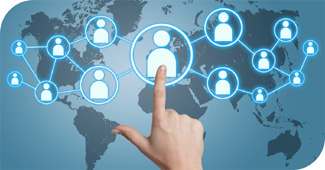 [/two_fifth]
[three_fifth_last valign="top" animation="none"]
Contact Support
Universal Instruments' Technical Support specialists help ensure the highest level of productivity from all Universal assembly equipment. Technical support is offered free of charge for all equipment with active support status. To determine whether your equipment is 'active', view the Product Support Status list or contact one of our technical support specialists.
Contact Us Global telephone and email contact information
Technical Support Request Form Universal Technical Support is available to assist registered customers with software issues, troubleshooting, part number identification, and other forms of assistance using Universal products
Product Support Status A complete listing of all Universal Instruments equipment with active support status
MyUniversal
MyUniversal is a secure, customized area of Universal's web site that gives you access to personalized applications and information for your company. MyUniversal.com provides online tools that will allow you to quickly access useful information 24 hours a day, seven days a week from anywhere in the world. Resources include Knowledge Base Troubleshooting Guides for SM and IM products, product documentation, software revision notes, and product updates.
Software Support
Universal Instruments offers a wide range of software support options from an experienced technical support staff. Our secure software sites are available for registered MyUniversal accounts. Register as a MyUniversal customer and gain access to software revision notes, machine software updates and upgrades and various other tools. MyUniversal customers receive auto-notification emails when revision notes or known issues are posted. For software license terms and conditions, please download the agreement from this page.
Software Revision Notes Registered MyUniversal account users can access software revision notes, known issues, and after upgrade procedures
[/three_fifth_last]