[two_fifth valign="top" animation="none"]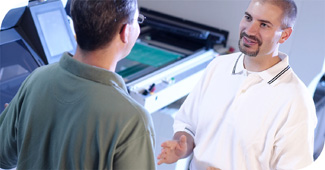 [/two_fifth]
[three_fifth_last valign="top" animation="none"]
Universal will be there to support and maintain your equipment beyond the standard warranty period. Our customized programs will enhance and extend the productive lifecycle of your assembly solutions.
Support Continuance – 

A customized support package that extends selected services beyond the new-machine warranty period to maximize return on investment for owners of out-of-warranty or second-user equipment. Our experts will create a program that meets specific technical and budget requirements. From a comprehensive evaluation, we will formulate an action plan to ensure your equipment is running its best.
Extended Warranty – Extended Warranty services are packaged support programs that allow the selection of service options based on specific support needs. You get the services you want without paying for those you don't. Extended Warranty services feature three package options, each with varying degrees of support:
•  Extended Warranty Full Coverage Plus
•  Extended Warranty Standard
•  Extended Warranty Basic
•  Parts and Labor Coverage (PLC)
•  Customized packages available
[space value="20″]
[/space]
[/three_fifth_last]