[two_fifth valign="top" animation="none"]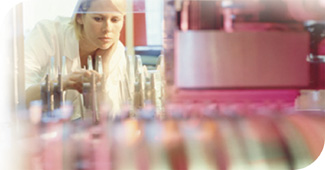 [/two_fifth]
[three_fifth_last valign="top" animation="none"]
Universal offers a number of service options that add value, even before you begin production. We can validate the performance of your current or potential second-user machine set, remove barriers to future enhancements, and have you up and running efficiently in no time. Our tailored training programs initiated by skilled instructors will boost your employee confidence and enable you to achieve optimum equipment performance.
Equipment Assessment – Validates OEM performance versus specifications via comprehensive inspection and performance report. Can also remove the risk associated with second-user equipment purchases.
Site Preparation – Our experts can configure your line for maximum productivity. Prior to installation, our site preparation survey removes fundamental barriers to a smooth transition.
Installation and Startup – Reduces the learning curve, builds confidence, and helps implement advanced capabilities. Services include additional training and product setups, advanced hands-on practice, and ramp-up support. Standard (free of charge), Premium, and Custom services available.
Tailored Training – Customized training schedules utilize local Universal training centers, onsite training, and web-based training materials. Added-value services include customized content, native language training, and certification.
[space value="20″]
[/space]
[/three_fifth_last]