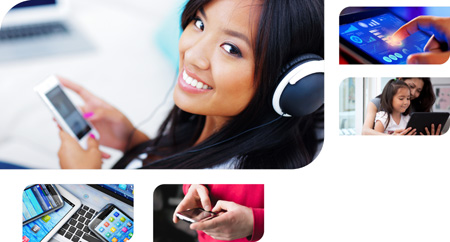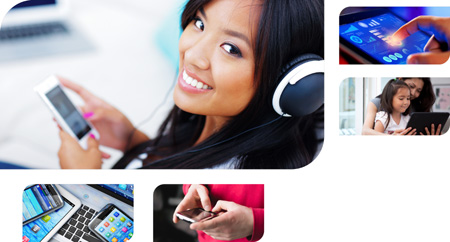 Mobile devices have undergone mass global adoption and users continue to expect more features and functionality from their smartphones and tablets. These demands have driven manufacturers to maintain competitive advantage by shortening product life-cycles and expediting the introduction of better, more powerful products to market.
Universal Instruments partners with the world's most renowned mobile device manufacturers in both ODM and EMS environments, integrating solutions that help them attain the sustained high-volume productivity they need, while also affording them the agility to quickly introduce new products and ramp to volume.
Our surface mount platforms deliver high-performance, high-density passive placement, with the versatility to easily perform back-end tasks such as shield and odd-form placements – all with exceptional yields – giving our customers the confidence to take on any challenge.
[space]
[/space]
[three_fifth valign="top" animation="none"]
[/three_fifth]
[two_fifth_last valign="top" animation="none"]
[/two_fifth_last]
[divider style="none"]
[/divider]
[space value="-31″]
[/space]
[one_fifth valign="top" animation="none"]

[/one_fifth]
[one_fifth valign="top" animation="none"]

[/one_fifth]
[one_fifth valign="top" animation="none"]

[/one_fifth]
[one_fifth valign="top" animation="none"]
[/one_fifth]
[one_fifth_last valign="top" animation="none"]

[/one_fifth_last]
[space value="-35″]
[/space]
[divider style="none"]
[/divider]
[one_sixth valign="top" animation="none"]
[/one_sixth]
Mobile Device Products
Smartphones
Tablets
Laptops
Personal music players
Peripherals
Wearables
Universal Instruments Mobile Devices Solutions Advantages
Surface mount, odd-form, advanced packaging, and automation solutions
Flexible surface mount portfolio with high-speed to odd-form capabilities
Small substrate and flex circuit handling
Tooling, software, and vision algorithms that make odd-form assembly standard
Best-in-class LED solutions across multiple technologies
High-accuracy placement of an expansive component range
NPI tools for 100% first-pass yield and fast ramp-to-volume
[space value="5″]
[/space]
[divider style="none"]
[/divider]
ShareThis