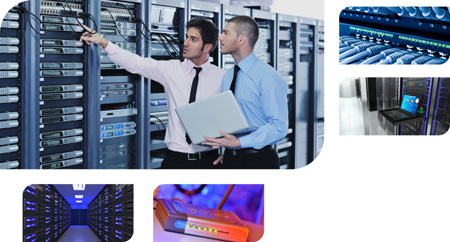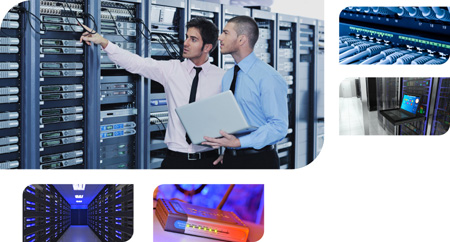 A robust IT infrastructure is at the core of the networks on which we rely for communication, data transfer, and data storage. These infrastructure products are always progressing to keep pace with technology advancements, and the assemblies that are used to build them can be quite complex.
Internet switching, servers, and data storage products can task manufacturers with handling everything from small to very large substrates, while placing an assortment of components ranging from small passives to connectors and shields.
While these less conventional components can pose a problem for some assembly equipment suppliers, Universal Instruments platform solutions have built a reputation on flexibility. With the largest board size capability and component range in the industry, we deliver infrastructure solutions that enable our worldwide customer base to maintain leadership positions in this market.
[space]
[/space]
[divider style="none"]
[/divider]
[space value="-28″]
[/space]
[one_fifth valign="top" animation="none"]

[/one_fifth]
[one_fifth valign="top" animation="none"]

[/one_fifth]
[one_fifth valign="top" animation="none"]

[/one_fifth]
[one_fifth valign="top" animation="none"]

[/one_fifth]
[one_fifth_last valign="top" animation="none"]

[/one_fifth_last]
[space value="-29″]
[/space]
[divider style="none"]
[/divider]
[one_sixth valign="top" animation="none"]
[/one_sixth]
Infrastructure Products
Servers
Routers
Switches
Data storage
Telecommunications
Universal Instruments Infrastructure Solutions Advantages
Surface mount, odd-form, through-hole, advanced packaging, and automation solutions
Largest board size capability
High-accuracy placement of an expansive component range
Tooling, software, and vision algorithms that make odd-form assembly standard
Best-in-class LED solutions across multiple technologies
NPI tools for 100% first-pass yield and fast ramp-to-volume
ShareThis