[two_fifth valign="top" animation="none"]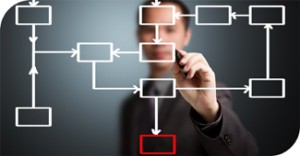 [/two_fifth]
[three_fifth_last valign="middle" animation="none"]
Universal is taking its award winning Advanced Process Laboratory directly to your manufacturing floor. In addition to the full suite of lab and consortium services, Universal is expanding its offering to better reach our customers through its Global Services organization. These value-added services are designed to extend beyond your Universal equipment to improve your overall electronics manufacturing operation. Advanced Process services include…
Stencil Redesign: Our staff will analyze your product's Gerber data; then optimize, correct defects and manufacture a new stencil.
Reflow Oven Thermal Profiling: Having yield issues post reflow? Our service portfolio includes profile optimization to ensure high quality solder joints and optimal yield.
Solder Paste Qualification: Looking to qualify a particular solder paste or secure your supply chain with a secondary source? Our staff can provide a technical review of your solder paste of choice or provide assistance in identifying alternative sources.
Process Analysis/Development: Our team of Advanced Process rated Field Engineers are trained to evaluate and optimize the entire manufacturing line, not just your pick and place equipment.
[space value="20″]
[/space]
[/three_fifth_last]
ShareThis