This Week's Top Story – Time is Money!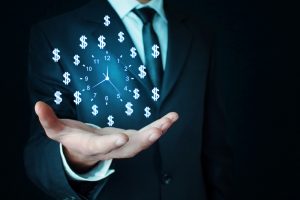 For manufacturers, the time it takes you to changeover from one product to another is time and money lost!   Why?  Because in the time it takes you to tear down and set up for your next product, you're not actually building any product!
How efficient are you at the changeover process?  Do you have the right tools, equipment and processes in place to help you be efficient and accurate at this process?  The answer to this question can have a HUGE impact on your SMT line revenue; especially over time!
So, how do you organize and set up your SMT line in an efficient way to quickly transition from tear down – to set up – to first article build?  Remember the faster and more efficiently you can do this, the sooner you can start building product again (and winning at that time=money conundrum).
There are lots of ways to set up your "set up", and we're not saying that ours is the best way (although our customers seem to think we're pretty good at it . . .).  Here's is how our tools can be used for an efficient, fast & accurate set up process:
 Component reels transferred to inventory; reels are scanned & received into MRP system and place into component storage tower
Kit creation; software and bar code scanners are used to generate the parts list
Generate kit; parts list is sent via connected software to the component storage tower, appropriate reels are automatically dispensed
Transfer & load reels; peripherals are used to transfer reels to a set up station
Marry reels with feeders; software and bar code scanners are used to scan unique reel IDs and to marry to smart feeder serial number
Load feeders; peripherals are used to transfer feeders to storage table for "staging"
Load feeder banks; peripherals are used to load feeder banks onto placement machine (in this case it's a Fuzion™ machine)
Product is validated; machine validates that correct feeders and parts are in the correct feeder slot
At this point, you are now ready for the next steps of First Article Build and to start building product.
See a video of this process in action below:
https://uic.com/wp-content/uploads/2018/11/Set-Up-Process-Best-Pratices_Final.mp4
Remember that any "time" you can take out of your set up process, the more "money" you'll be able to get out of  your SMT line.
Questions or comments on improving the set up process in your factory can be addressed to:
Todd Vick,
Director, Surface Mount Marketing
vickt@uic.com